"Bad Girl" Traits That Men Want In Their Women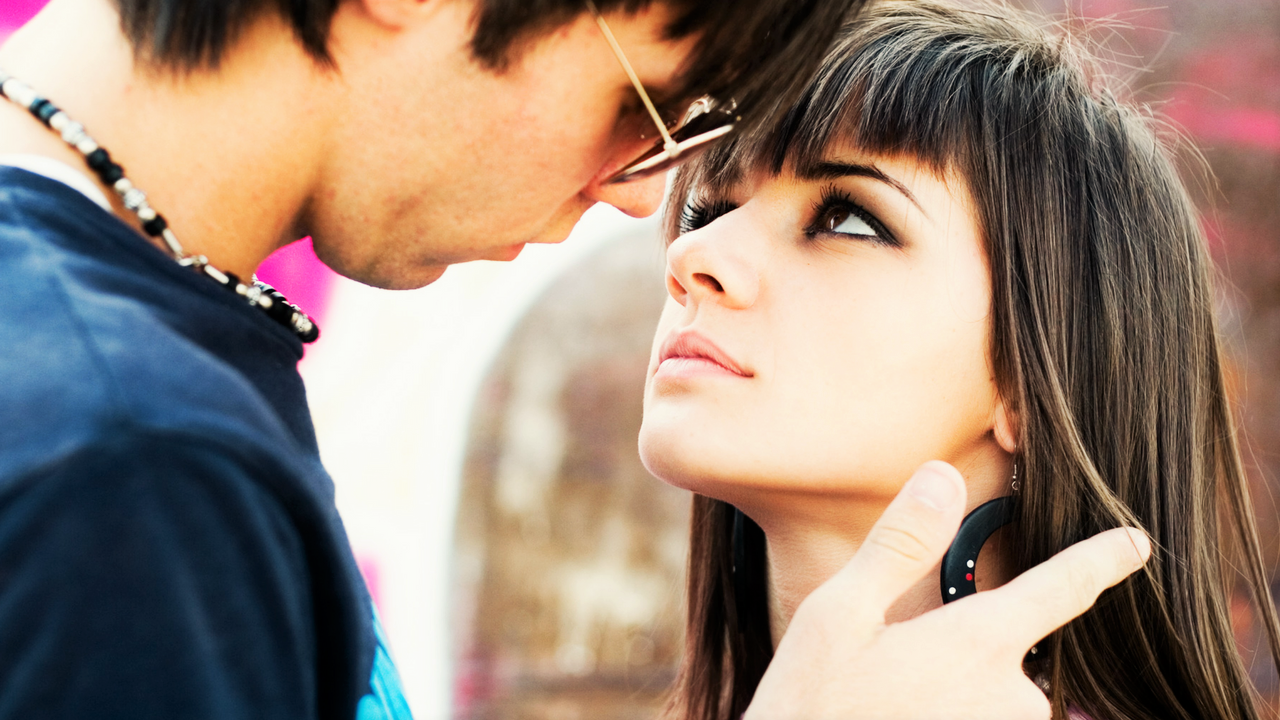 Usually men prefer good and sensible girls to introduce to their mother. But, men secretly desire and fantasize bad girls too. All men know that badass girls are quite unstable, unpredictable, frustrating and fickle, hence are not wise for long term relationships. Still, there are some traits in bad girls that entice men towards them. Men easily get attracted towards badass girls as they are spontaneous, sexy and seductive that makes man melt and nervous around them. A badass girl is every man's fantasy as well as nightmare. Hence, every man wouldn't want a bad girl but can't even stop fantasizing her. Being a good sensible girl is absolutely correct but men love excitement, adventure and craziness too that is always available with bad girls. Men love women with nice sense of humor with little crazy essence. Here are the 12 bad girl traits that your guy wants in you.
Spontaneity
Men always love to be spontaneous and expect the same from their women which they don't get that easily. Being spontaneous, living in the present moments with madness and adventure are the people who love themselves for they are. And girls who have got this trait are always the center of attraction for men.
Sense of humour
Most men have good sense of humour. They love to laugh and make others laugh too. And when they get a beautiful attractive woman resembling with their humorous nature they simply fall for them.
Fearlessness
Fearlessness and boldness is something that can always be found in badass girls. They never fear from anything which makes them bold and gutsy. Men are fearless too, hence, get easily attracted to bold bad girls.
Confidence
One of the common bad girl traits is confidence that should be in every women to conquer their world. Women who are confident and gutsy to stand up for themselves and confront big renown personalities are always fantasized by men.
Toughness
Being tough is not that easy for every girl. Our society always consider women as a weak gender which makes every women to adapt the same mentality. But women who could endure the pain with smile, travel by standing in a metro, drive bikes are the tough ones and the real bad ones.
Naughty
Well, we all know men are obsessed with intercourse. And they love being naughty and expect the same from women too. They love their women to be lovely and sensible in public but wild and naughty with them inside of the bedroom or even in public.
Flirtatious
Bad girls are the small devils who know how to flirt and entice any guy without making their intentions clear and obvious. They are funny, alluring and sexy talkers who can melt a guy without even touching him.
Sexy and seductive
Men are always the ones to initiate kisses according to the basic relationship rules of our society but they love woman to initiate and seduce them to rope them into the bed. Men sometimes wish women to take the charge like a boss on bed rather being shy and coy that is one of the demanding bad girl traits.
Craziness
Men love women who are quirky and crazy who love fun, thrill and adventure all at a time. Women who love roller coaster rides are the absolute crazy ones and loved by almost all men.
Recommended: Basics To Follow To Make Your Girl Steamy And Wet
Adventurous
A lot of men are scared of getting married, because they don't want to be stuck doing the same old thing every single day. That's why when men actually want to get married they want to settle down with an adventurous woman as they sometimes expect they'll go off the usual track and do something unexpected and exciting.
Righteous
Women who are fearless have the guts to stand against the wrong and wrongdoers too. They know exactly when to say 'NO' and they never let anyone to impose on them. These kind of girls always allure our men.
Blunt
Men do hate mind games. When they're upset, they want you to be precise and straight. They hate stories and hence love to jump to the end to get things done easily without wasting their time. The more blunt you are, the happier your man will be which is one of the important bad girl traits.