Best Brands of Ice Cream in India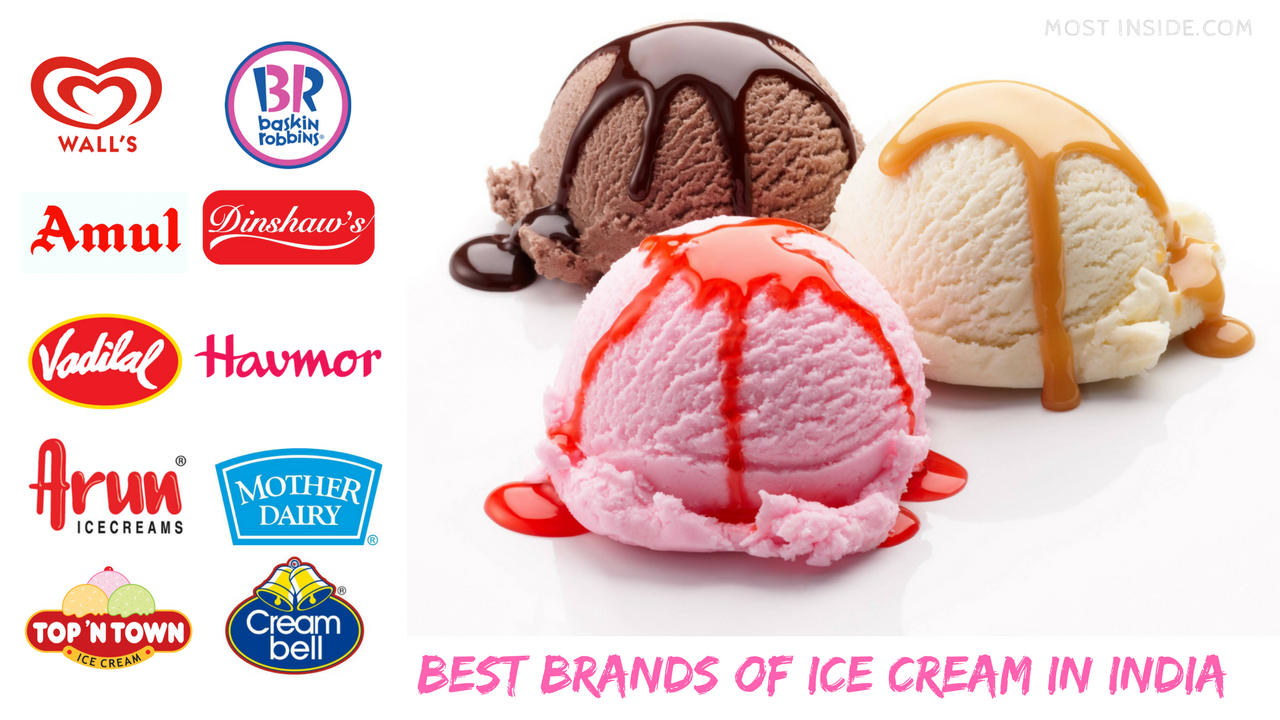 Ice Creams are the hot favorite among young and old alike. This particular dessert offers a wide range of variety in taste, texture, and color which may differ from one brand to the other. Ice cream industry has been constantly evolving and progressing since past few decades and you will find majority of the old as well as the new ice cream brands doing well.
But more importantly, it is the changing taste and preferences of the consumers that have increased competition in the market. Previously, eating ice cream was restricted only to summer and hot days. But now eating an ice-cream cone even with your sweater on in winter or in rainy season holding your umbrella is quite common.
So, undoubtedly, a lot has changed and the business has increased manifold. As of today, the statistics reveal that the ice cream industry of India is worth Rs. 2,000 crores. Apart from the international brands, there are lots of Indian companies too that have kept the Indians tempted with their rich ice creams and frozen desserts.   
Choosing The Best Ice Cream For Your Family
The first moment you feel sweaty and hot, you want to gulp down a chilled bottle of water. And if you can possibly dig your teeth into the sweet and rich ice-cold cream, nothing can be better than that. But lately many people are having two minds about indulging in these sweet delicacies just because there has been a growing concern about its effects on the health.
Lately, the war between the topmost ice cream brands regarding frozen dessert and real ice cream has made everyone aware of the ingredients that are an important part of ice cream. And one such ingredient is Vanaspati which can be really harmful to everyone's health.
The war between Amul and other ice cream brands in India suddenly attracted the attention of the ice-cream eating Indians which revealed the hazardous effects of eating ice creams made from Vanaspati.
Are Products Made From Vanaspati Bad For Health?
Vanaspati is Trans fat or hydrogenated oils and is most popularly known to everyone in India by the brand name, Dalda. The Trans fats have been found to elevate the level of bad cholesterol (LDL) and decrease good cholesterol in your body.
It can ultimately lead to increased risk of diabetes, obesity and heart disease. When used in foods these Trans fats increase the shelf life of any product. Recently Amul claimed that many ice cream brands use Vanaspati for making the ice-cream products, especially those known as frozen desserts.
But it is not completely true.       
Are Frozen Desserts Really Bad For You?
The frozen dessert packaging says that it is made by using vegetable oil. More often the oil used by these products can be anything from palm oil to coconut oil or even both. These are both the source of saturated fats.
Recent research suggests that the fat in the coconut oils is healthy and can even reduce belly fat as well as the risk of heart disease. However, palm oil does not offer such health benefitting properties albeit is much cheaper than coconut oil.
It makes one thing clear that both the frozen desserts as well as the ice cream products are rich in fats and both are sweetened with sugar. Frozen dessert carries plant-based fat whereas ice cream contains dairy fat. Hence if the product does not carry Vanaspati neither of the two contains Trans fats and harm the human body directly or indirectly.  
So, now the question is which product should you buy? Ice cream or frozen dessert?
What Does the Consumer Voice Research Say?
The recently conducted research by Consumer Voice compared seven topmost brands of Ice Cream and Frozen Desserts in India. The comparison was made based on the taste, flavors, fat level, sugar level, protein percentage and of course price.
In the ice cream category, Verka Ice Cream from Punjab and Baskin Robbins topped the chart in the overall performance. In the Frozen Dessert category, Vadilal topped the list. The major difference between the ice creams and the frozen dessert is that the ice creams are made from dairy and milk and hence are a rich source of vitamins, iron, and calcium.
Frozen Desserts are not naturally enriched with these minerals and vitamins. But since vegetable oil is cheaper than dairy, ice creams are comparatively costlier than frozen desserts. Irrespective of all these comparisons all the ice creams and desserts are high in fat and eating beyond a limited portion can be harmful to your health.
Check out the best ice cream/frozen dessert brands in India:
1. Amul
Launched in December 1946, Amul is a dairy co-operative company from India based in Anand, Gujarat. It has a very strong presence in the Indian market and has one of the best and strongest distribution systems as compared to any of the FMCG Company in the country.
Apart from ice cream the company also offers 200 other products that mostly include dairy products like milk, milk powder, cheese, yogurt, ghee, butter, buttermilk, shrikhand, paneer, cream, chocolate, flavored milk, basundi, gulab jamuns and so on.
Amul is the No. 1 ice cream brand in India and its creative advertising campaigns have contributed hugely to its credit and business growth.
2. Kwality Walls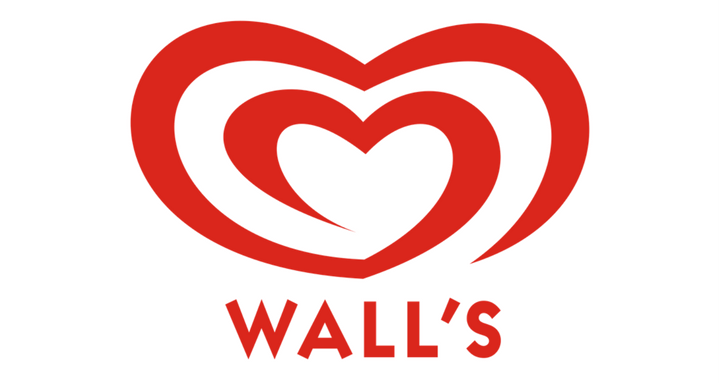 This original Indian company called Kwality was established in 1956 and is now a part of Hindustan Unilever today. The current company, Kwality Walls is an amalgamated brand name evolved after the merging of two independent companies, Walls from Great Britain and Kwality from India.
One of the most popular products from this ice cream brand is Cornetto cone and is also available in local variations such as Feast Jaljeera Blast and so on. The company has made the Cornetto cones extremely popular among the youngsters by advertising hugely using well-known celebs such as Yami Gautam and Siddharta Malhotra.
3. Baskin-Robbins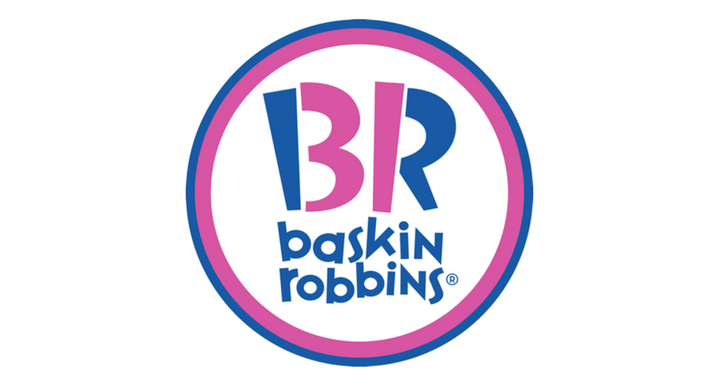 It is an international brand and is the world's largest ice cream chain. It is located in more than 30 countries in around 5,800 locations. Both Burt Baskin and Irv Robbins had independent ice cream parlors which they, later on, decided to merge in 1945 and formed the largest franchise of ice cream in the world.
4. Havmor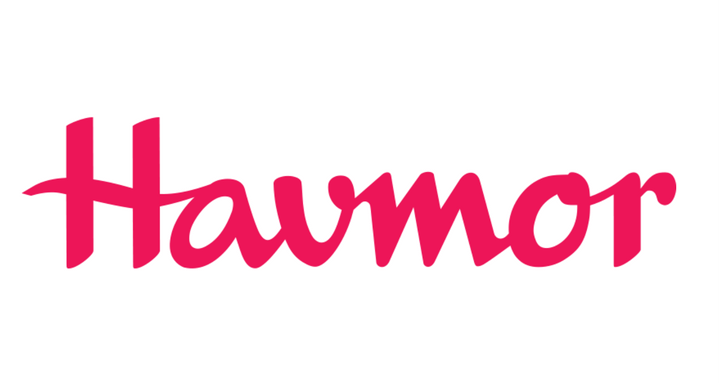 5. Dinshaw's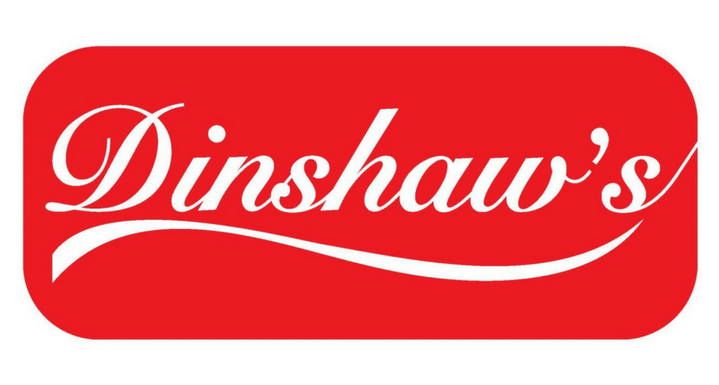 Established by Dinshaw and Erashshaw Rana in 1933, this company is located in Gittikhadan, Nagpur. First, the company started off by distributing milk in several cities of Maharashtra. Due to its quality, it became very popular and even posed a big challenge to the Milk scheme owned by the Government.
The brand offers a large variety of ice cream flavors and is distributed across all states of India including Gujarat, Goa, Rajasthan, Uttar Pradesh, Andhra Pradesh, Orissa, Chattisgarh, and Madhya Pradesh. However, Dinshaw's ice cream has its major presence in Maharashtra.
6. Mother Dairy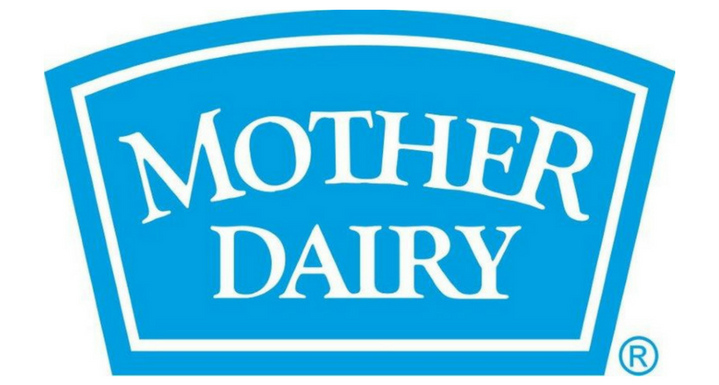 A subsidiary company of the National Dairy Development Board (NDDB), Mother Dairy was established in 1974. However, the company started its ice cream branch as late as in 1995 and over the years has grown with a rapid speed. Currently, Mother Dairy has around 14,000 retail outlets and 845 outlets exclusively from the company.  
The brand sources its most of the liquid milk requirement from the dairy co-operatives.  It sources the vegetables and fruits required for blending with ice cream from growers associations and even directly from the farmers.
7. Vadilal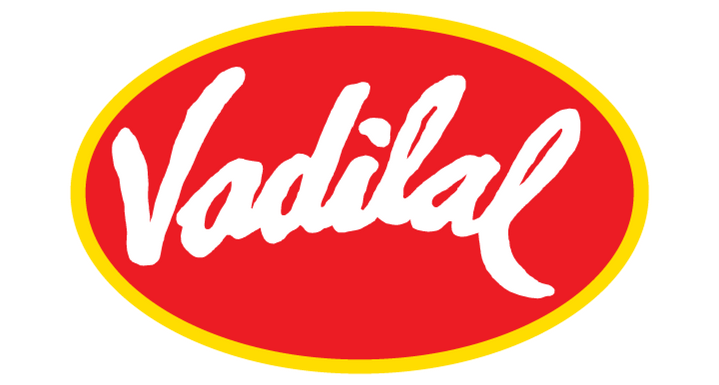 The brand first started off as a soda fountain in 1926 and then, later on, came out in the ice cream business. The first outlet of Vadilal started in Ahmedabad and today it is the second largest ice cream brand of the country. It is also one of the largest processed food players of the country exporting a significant amount of frozen vegetables as well as ready-to-eat bread, curries, and snacks.
Vadilal offers a vast range of ice creams and has 150 plus flavors sold in all types of packs and forms. A pan-India study conducted by Trust Research Advisory ranked Vadilal as the second most trusted ice-cream brand for the second consecutive time in 2014.
8. Arun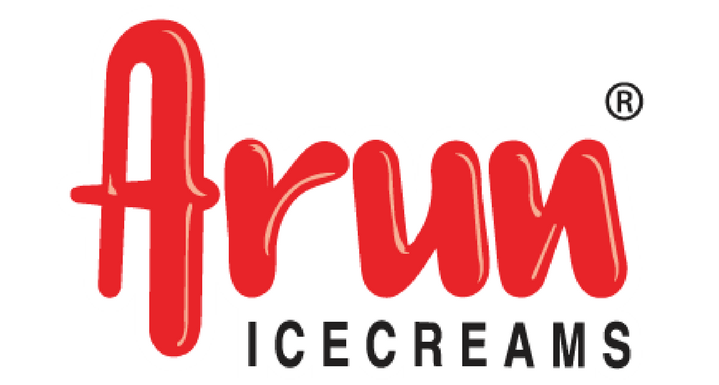 It is a popular ice cream brand in South India owned by Hatsun Agro. The company also produces two popular milk brands called Arokya and Gomatha which is mostly distributed in Tamil Nadu. The company has around 1,000 exclusive outlets out of which, 670 outlets are located in Tamil Nadu, 148 in Karnataka and rest of the outlets are in Andhra Pradesh and Kerala.
9. Creambell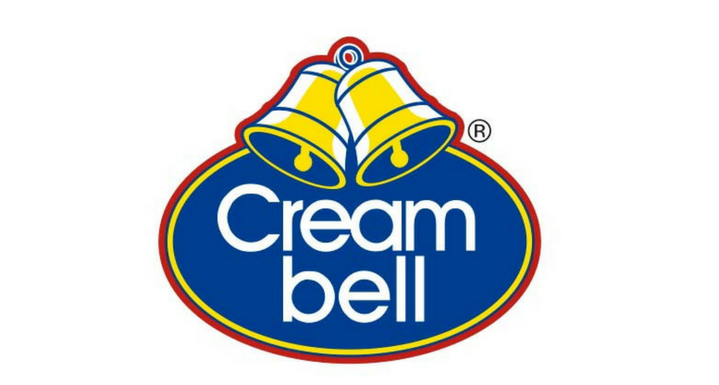 This brand is the product of Universal Dairy Products Pvt. Ltd. and is currently planning an expansion of Creambell ice cream. Established in 2003, this relatively new entrant in the industry loved for its extremely rich taste and quality. It started off initially in collaboration with a French dairy major Canadia.
At present, Creambell ice cream is available in around 19 states of India including 40 top cities.
10. Top'N Town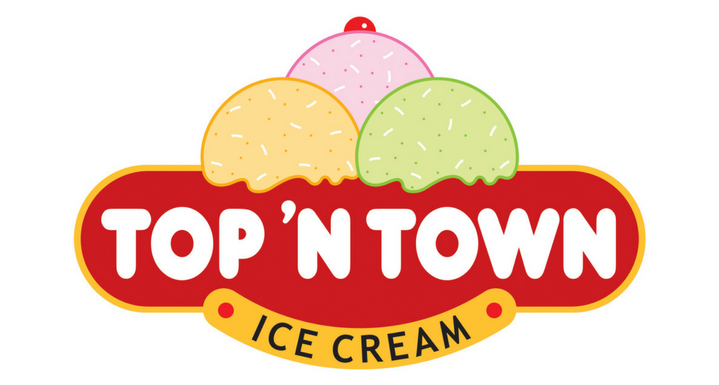 The brand was introduced for the first time in Bhopal, the capital of Madhya Pradesh and since last forty years have established a good name for itself in the ice cream industry. It boasts of 200 exclusive parlors and around 10,000 retail outlets.
Top N Town offers 100% vegetarian lip-smacking variety of sorbets, shakes, ice creams and sundaes in around eight Indian states.
Recommended: Best Oats Brands In India
11. Nirula's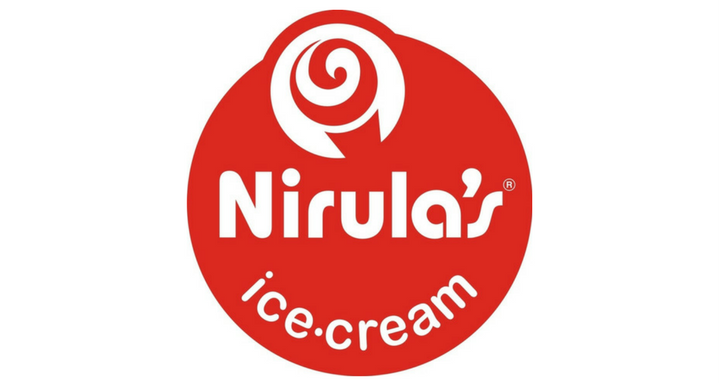 It is the oldest fast food restaurant chain in India. Its first restaurant started in 1977. The first ice cream museum of India was opened by Nirula's in Noida along with its ice cream factory. At that time, the company came out with three formats of outlets that included Food Court Unit, 'Nirula's Express, and Ice-Cream Kiosks.
The company opened its first Express outlet at the Delhi Airport. As of today, Nirula's Noida production house produces Confectionary, Bakery, Ice Cream, Cheese, and also includes Cheese Plant, Food Processing Unit, and Hot Kitchen.  
Apart from these top 10 ice cream brands, there are many other local companies that produce ice creams. So, it is a highly evolving industry and more revolution is expected in the coming years as ice cream today is consumed all the year through.