5 Common Faults Done by New Entrepreneurs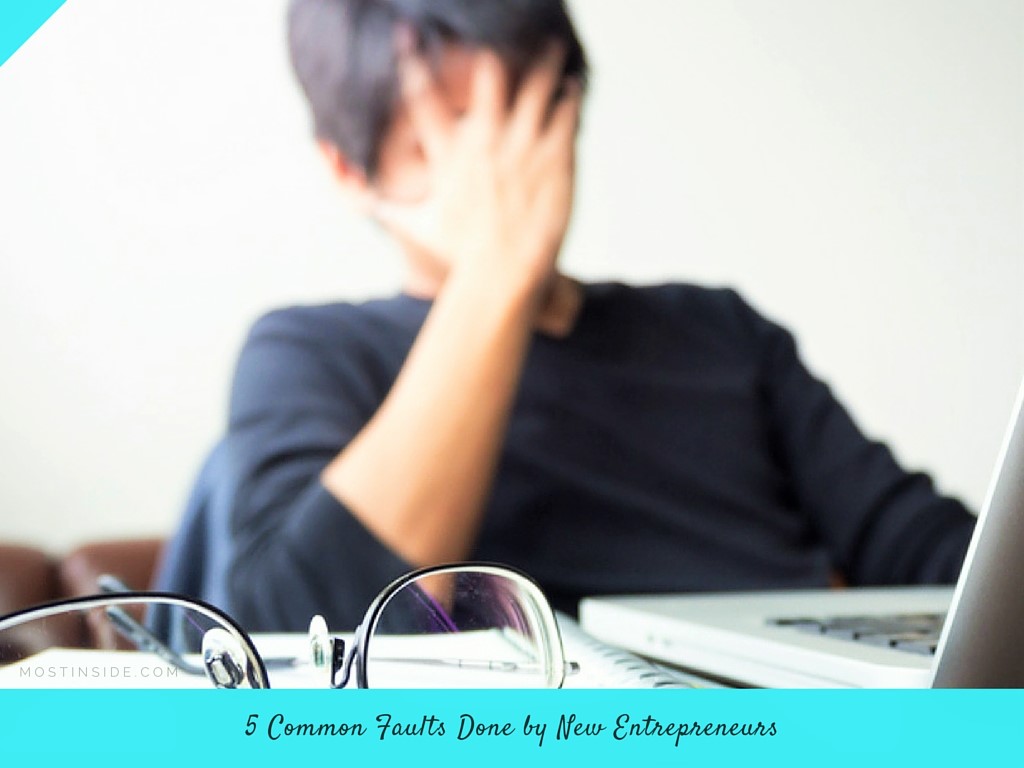 In today's competitive worlds it's really very hard to search the dream jobs those individuals like so for this it is a very good idea to start a business and become their own bosses instead. As young people these days becoming entrepreneur they will be having a full zeal and spirit and will always be willing to do everything possible to make things move their ways, etc. So this does not mean that they will be successful in everything they do as a normal human they will be doing some faults along the way that will end up costing them. So for them to avoid making mistakes they should learn from the old entrepreneurs who have made several trails and mistakes and managed to be successful finally.
So some common mistakes or faults done by young entrepreneurs are here,
1. No proper business plan
As this is a very common mistake which every young entrepreneur make as they come with no proper plans, goals and financial planning required they start the businesses and they don't have proper marketing skills too. While not every company needs a formal business plan, a start-up that requires significant capital to grow and more than a year to turn a profit should planned out how much time and money it's going to take to get to its destination. This means thinking through the key metrics can make their businesses to survive in the short term and succeed in the long term and build with sales, profits and cash-flow projections.
2. Not having a good managerial skills
Being an entrepreneur he/she running a one-man operation and they will need to know interview, hire, manage, and fire employees and also should have leadership skills to motivate their staff during difficult times, to ensure that they don't leak any proprietary information and make a commitment to be diplomatic, professional and patient.
3. Inadequate systems and processes
While individuals may initially get away with inadequate systems, further down it may cause troubles. There are entrepreneurs who want to move too fast and many of them miss the opportunity to consolidate gains and take their inefficiencies on to the next stage of growth. They must invest at least in sustainable systems as people who are investors want to see good systems in place, and they will want assurance that everything's under control.
Recommended: 5 Types Of People Behind Every Successful Entrepreneur
4. Lack of support structure
The failure to build a genuinely independent minded, skilled and available support structure is a mistake made by many entrepreneurs so it's always a good advice for entrepreneurs and their start ups to immediately establish a strong governing system to facilitate the decision making process.
5. Don't neglect your marketing budget
The biggest mistake the entrepreneurs businesses make over and over is they spend all of their money on product development and overhead and they leave zero money for marketing to generate customers and they always had this type of mindset and should avoid it.