20 Impressive Facts About Entrepreneurship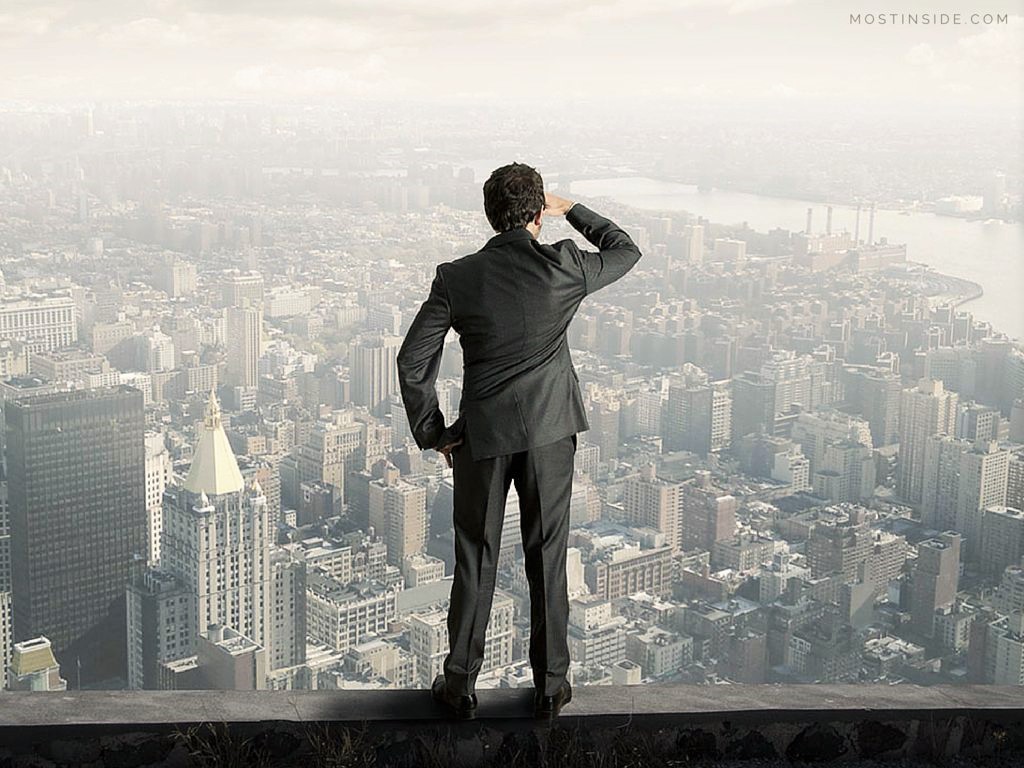 Deciding to start your own business is certainly not an easy task. You need strong determination and ability to take risks. While entrepreneurship gives you freedom to be your own boss, it also demands sacrifice in terms of regular income, family time, social commitments and most importantly, you are unaware what could be the possible fate of your enterprise. But entrepreneurs are born courageous and loaded with skills and creativity. Their very persona is not made for serving as employees.
Though there is a dark side of entrepreneurship that you don't have a guiding force to help you tackle adverse circumstances but if you are stout minded to become an entrepreneur, then you must nurture the attitude of accepting failures and considering them as your stepping stone to success. This kind of daredevilry approach is a pre-requisite for becoming an entrepreneur. While you may face many hurdles that test your level of knowledge, experience and patience, you need to take every challenge in great spirits to prove your credibility.
Now that you are aware of the multiple challenges, which you may have to face if you endeavour to start your own venture, then you actually require high level of motivation to gear yourself up for a whole new experience. If you are being sceptical about embarking your journey as an entrepreneur, then read these 20 impressive facts about entrepreneurship to give yourself a boost of inspiration:
You Are In Control Of Everything
Being an entrepreneur, you won't be having a series of bosses to pronounce major decisions. You will be in complete control of all the decision making, thereby, you will know exactly in which direction your business is heading to. You may have dream about many amazing latest technologies and ideas while you were doing a job. But now when you are the boss, you can bring out your creativity streak and realise your dream of inventing something unique.
You Control Who Represents Your Offerings
When you were an employee, you had to work with group of individuals with whom you may or may not have a good professional rapport and you were just a small part of your organisation. On the contrary, being an entrepreneur, you can pool like-minded professionals to work with you so that they can clearly visualise your goals and can showcase the same effort and dedication as you have for your business and its offerings.
Your Work Will Never Cause Monotony
Entrepreneurs work strenuously because for them, their work gives them enjoyment. They are filled with adrenaline rush as they have high curiosity levels and converting their passion into work gives them with lots of opportunities to create something that has a huge impact in the industry. Upcoming challenges and threats fill them with whopping energy levels and they feel pride in earning a living from such adventurous work.
Freedom To Work Distantly
Since you are not required to report to the office sharp at 9 am, you can even work remotely, either from home or while being on a business or leisure trip. Modern technology, efficient group of employees and communication via Internet, enables you to still rule the working of your business while enjoying the freedom of exploring the outside world.
Your Mind Will Be Working Constantly
One of the typical qualities of entrepreneurs is that they never sit idle. They don't believe in keeping their mind idle. They have numerous tasks streamlined that their mind is constantly at work. They love to tackle day to day problems in a creative manner. Since they are responsible for every small decision in their enterprise, they have to analyse all the aspects that inflence their decision making process.
You Are Proud Of What You Do
Everyone knows that it takes guts to become an entrepreneur. So when you introduce yourself as business owner and say that this is my company, then your voice will automatically show that you are proud of running your own venture. Since you are always busy striving to overcome challenges and developing your business processes, people look up to you with high respect and you may become an inspiration for many people.
Recommended: 6 Must Make Sacrifices For Every Entrepreneur
You Will Never Feel Disregarded
While you don't enjoy a prominent role in decision making process when you are an employee, your employer may often intentionally or unintentionally, make you feel less worthy. But when you are an entrepreneur, you have the right to implement best of your ideas for augmenting the business volume and outreach and this fills you with self-motivation and confidence.
You Can Manage Your Schedule Easily
Since you can manage your business remotely, you are flexible to create your own schedule. While you can decide the time to be given to your work, you can also spare time for your family, fitness and enjoy your hobbies too.
You Contribute To The Society
Every entrepreneur's basic motto is to offer the society with something unique. While you get the opportunity to contribute to the society, you also get the opportunity to support social cause such as investing in child education, participating in charity functions or donating money on behalf of the business to non-profit organizations. By doing so, you will not only do your bit for the betterment of society but also will tag your brand as socially responsible one.
You Have No One To Report To
One of the best things about entrepreneurship is that you don't have to report to your boss everyday and salute all his orders. You don't have to please him to sign and approve your expense sheet. You are your own boss and you have the freedom to work as per your discretion.
You Will Enjoy An Exhilarating Experience
Owning a company and managing various employees in several department is actually a tedious task. You already have many obstacles in the form of establishing your brand and approaching your target audience while keeping in check the moves of your rivals and researching more and more information for developing your products or services. With so many challenges revolving around you constantly, you will enjoy the roller coaster ride of entrepreneurship.
You Enhance Your Knowledge Level
As an entrepreneur you will get exposed to new arenas of knowledge. You will be interacting with new clients, customers and investors and in the process you will get to know the insights about your industry and even about how commercially businesses operate. Moreover, you will have an extensive source of information available internally as you can learn about new things when you indulge in discussions with your employees.
Recommended: 5 Entrepreneurship Hacks To Ensure Financial Stability
You Have Endless Encouragements
If you are a person who is cheerful and loves to spread happiness, then create a unique product under your brand name that makes people happy. Seeing happy customers is an awesome way to encourage yourself. Moreover, as an entrepreneur, you don't face growth caps which you may face when being employed. Also, when you look for a win-win situation in personal life, then you surely can get high satisfaction from living a comfortable life by following your cherished passion.
You Don't Need Degrees To Become An Entrepreneur
You need to have a competitive resume when you look for your dream job and you need to study hard and fast to attain great grades in your college. But for being an entrepreneur, you don't need these degrees. They become just a piece of paper and all you need is a strong will and an innovative mind to become an entrepreneur. In fact, most of the successful millionaires and billionaires are drop-outs.
Create Your Own Workplace Culture
Your experience as an employee will largely assist you in designing your own work culture. You can easily incorporate positive things from your previous employer company and can even bring in new policies or rules or provide facilities to make your workplace the best of all.
You Excel In Problem Solving Skills
Your experience as an entrepreneur will gradually teach you to sail off well during difficult times and will improve your level of knowledge about your industry. You then become so expert in analysing potential threats that you can convert them into potential opportunities. You will be known for your problem solving skills.
You Become Rock-Ribbed
Since challenges and failures are part and parcel of entrepreneurship, fearing from it is not a viable solution. In fact, if you push yourself harder to deal smartly with them, then you will notice the importance of failures in life. Failures teach you how hard it is to earn success and once you achieve success then you get to know how much worth it is. You automatically develop as a strong business person and individual.
You Are Your Own Competitor
Entrepreneurs hate stagnancy. They struggle to improve and develop themselves and their enterprise. They not only focus on increasing the sales volume but also lay focus on increasing their business contacts, approaching new suppliers, improving the quality of workforce, etc. They compete with themselves so that they emerge stronger day by day.
You Can Analyse Your Own Performance
Purchase, sales, profit, growth, increase or decrease in workforce, etc have great impact on the performance of an enterprise. You can easily retrieve these data from respective departments and analyse the performance of every team so that you get to know the areas which require attention.
Luck Has To Do Nothing With Success Or Failure
If you have faced some failures, then you must not think that success depends upon being lucky. It is only the sincere efforts that you put in determines your success or failure. Fearlessly take risks and face failures but don't discourage yourself by blaming luck for any kind of failure.