8 Peanut Butter Benefits You Didn't Know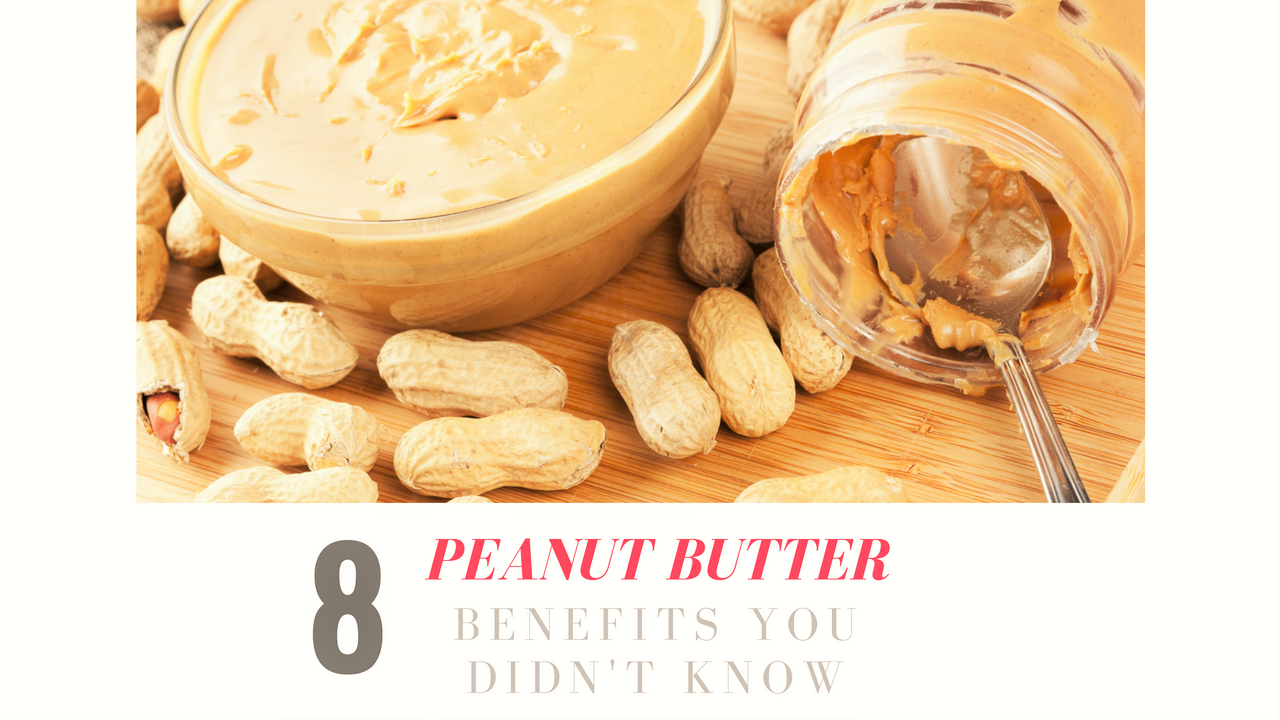 We all love to have instant snacks during the day to keep our hunger pangs satisfied and at the same time to give a perk to our taste buds. As kids, we all had a special corner for sandwiches. And what tastes like heaven other than our favourite peanut butter sandwiches. We used to mostly have peanut butter sandwiches in our lunch boxes. Even today, we tend to take a bite of the sandwich to remember how sweet our childhood was.
People often say that peanut butter is a high calorie food and must not be consumed if you want to maintain ideal weight. Keeping all notions aside, we need to understand first, what exactly is peanut butter. Peanut butter is a highly popular food paste commercially made from dry roasted peanuts, salt, sugar, seed oils and emulsifiers and is an excellent source of many essential nutrients. Including peanut butter in your diet will mean that you get wholesome quantities of proteins, fibre, iron, zinc, vitamin E, niacin, manganese, magnesium, etc.
This means that we must actually not hesitate in having peanut butter within limits as it has the capability to give our body, essential nutrients and at the same time, we can easily sneak into a flashback of our childhood. To keep your myths related to peanut butter at bay, you need to understand the 8 peanut butter benefits you didn't know and gorge on the yummy peanut butter yet again:
1. Comes Loaded With Nutrients
In terms of nutrient content, peanut butter is packed with lots of nutrients such as vitamins, iron, antioxidants and magnesium along with proteins, fibre, healthy fats and potassium. One serving of peanut butter will give your body at least 3 mg of vitamin E and 49 grams of magnesium that is great for bone building and muscle repairing along with 0.17 mg of vitamin B6 that helps in increasing the immunity level.
2. High In Protein
It is always said that our breakfast must provide us with the day's 50 percent of protein requirement and therefore including peanut butter in your breakfast is highly beneficial. If you consume 2 tablespoon of peanut butter a day, then you get 7 grams of protein. From these proteins, your body absorbs the amino acids that helps in muscle building and repairing. It is also revealed in medical studies that peanut butter contains an incomplete set of amino acids and to complete the set, you must ensure consumption of milk when you have peanut butter.
3. Rich In Fibre
Your body gets 2 grams of dietary fibre from consumption of 2 tablespoon of peanut butter. Though it is not very rich in fibre but in a typical day, you can have moderate amount peanut butter to ensure that your body had a good dosage of fibre. This fibre helps in regulating the functioning of your digestive system and ensures timely bowel movements.
4. More Potassium
We generally, don't monitor the consumption of sodium in our body and we hardly know the fact that it creates havoc with our cardiovascular system. But potassium in the peanut butter acts a defence system against the harmful effects of sodium. The salted peanut butter available in the markets contain the twice the amount of potassium than sodium and unsalted ones are even better for the heart health. In 2 tablespoons of peanut butter, the quantity of potassium is 238 mg.
5. It Consists Of Good Fat
Peanut butter is loaded with high amounts of mono-unsaturated fats that are healthy for the heart and helps in lowering the bad cholesterols. Studies have found that people who ate a diet with more of mono-unsaturated fats in comparison to people who ate more carbohydrates, had less belly fat. So don't worry about the fat content and stick to eating peanut butter within limits. For a healthy body, you need to have healthy fats such as peanut butter, avocado and olive oil.
Recommended: Top 12 Reasons To Eat More Tomatoes
6. It Takes Care Of Your Heart
Similar to olive oil, peanut butter too has the same ratio of saturated and unsaturated fats. The poly and mono-unsaturated fats in the peanut butter ensure that the risk of developing heart disease is minimised while taking care of the cholesterol levels in the body too. Another study proved that consumption of peanut butter also aids in preventing type 2 diabetes. Every 2 tablespoon serving of peanut butter comprises of 16 grams of total fat, 7.4 grams of mono-unsaturated fat and 4.5 grams of poly-unsaturated fat.
7. Boosts Energy Levels
To keep our energy levels high, we need to have a breakfast that is low on carbohydrates and high on proteins and essential fats. So what is better than peanut butter? It has good amounts of protein and healthy fats to ensure that you get optimum calories to work for the whole day to have high energy levels.
Recommended: 9 Homemade Butter Advantages You Must Know
8. Helps In Weight Reduction
It is true that peanut butter is high on calorie content and it has good amounts of fat and sodium too. But this doesn't really mean that limited quantity can be harmful for your weight. In fact, it assists well in weight reduction. It has a unique combination of protein and fibre that keeps your stomach full for long time so that you consume less calories in a typical day by keeping away from unhealthy and junk food.