Shruti Haasan's Fitness and Diet File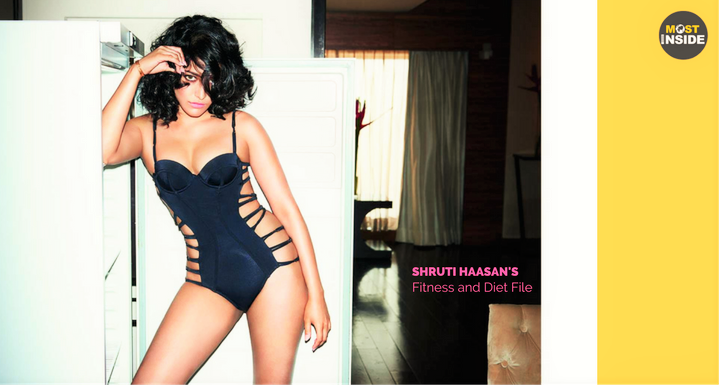 Indian veteran actor Kamal Haasan's daughter Shruti Hasan who established herself in Indian Film Industry on her own efforts and hardwork has not only achieved a perfect alluring shape but also garnered the title of Chennai Times Most Desirable Woman 2013. The 30 years old actress not only excels in acting but also a renown singer, lyricist and musician. Shruti made her debut in Bollywood with film 'Luck' 2009 opposite to Imran Khan. She simply amazed viewers and her fans when she flaunted herself boldly in a bikini showing her super toned and slim figure. Shruti has lately become a little health conscious according to her statements as she was used to be a lazy girl and hated gym. If you are going crazy about her perfect shape and fitness, let's pay a brief look on her fitness and diet file.
Shruti Haasan's Fitness File
Shruti Haasan never liked to spend most of his time at gym however her career and demand pushed her to stay fit and glamorous. Shruti never preferred gym workouts and yoga but these days she has become quite serious about her fitness.
Shruti loves to dance as she believes dancing is the best ever exercise form to stay fit and active. She spends almost 45-60 minutes in dancing four times a week to stay toned and fit. She has to say that dancing is such a form of workout that impacts your entire body muscles with superb entertainment. Even if you get tired, you still enjoy it.
Kolaveri girl Shruti loves to run on treadmill as it's the best workout session for her to keep a close track on her fitness statistics. She regularly runs on treadmill five times a week and recommends her fans who want to stay in shape to try treadmill workout seriously and regularly.
Coming to cardio exercises, all actors prefer cardio sessions to stay super fit and slim for achieving perfect body. Cardio exercises burn calories and shed extra fat faster than any other workouts. Shruti loves running, cycling, squats at home to stay super toned.
Shruti Haasan's Diet File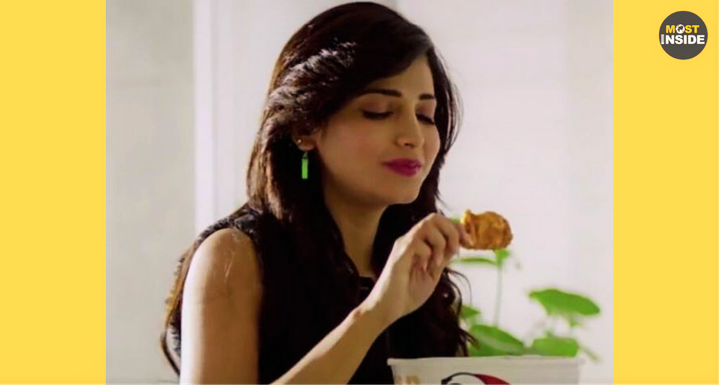 For achieving toned figure, even our 'Luck'actress tried the idea of crash dieting to lose some weight but now she believes controlling your diet and nutrition chart according to your body's need is very important as health and body systems varied from person to person. Shruti has to say that she used to skip her breakfast to lose weight which was the biggest mistake she has ever done in her past but has got rid of that bad habit too.
Shruti prefers egg whites or muesli or idli and sometimes fruit in her morning meal i.e. her breakfast to activate metabolism.

For mid-day meal she loves to have some fruits or fresh fruit juice.

In lunch, Shruti prefers pasta or rice with veggies and salad.

For snacking in the evening, Shruti loves to have a bowl of fresh fruit salad.

She keeps her dinner simple adding one non-veg item will less oil, vegetable soup or daal and some salad.

To keep herself hydrated, she drinks loads of water, sometimes watermelon juice and tender coconut water.

When she gets sudden urge to eat some sweet, she never hold herself back from having something sweet, hence she occasionally tries some dark chocolate to satisfy her sweet tooth.
Recommended: Sonakshi Sinha's Fitness and Diet Mantra
Shruti Haasan's Fitness Tips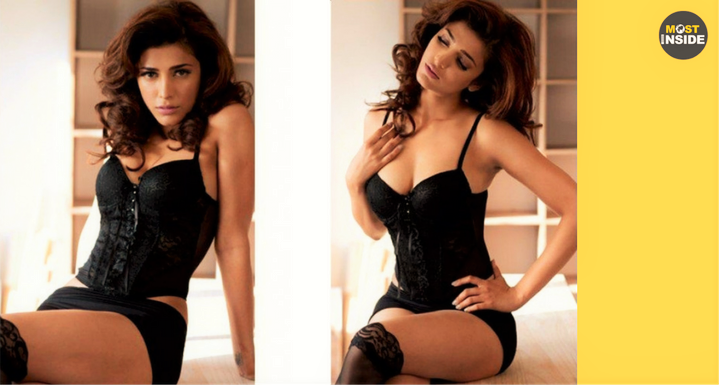 Shruti Haasan is not a strict gymming person, hence she enjoys working out at her home in her own comfort zone. She believes to achieve slim figure and to stay fit one must be determined and strict towards her lifestyle and food habits.
Regular exercising is must to stay fit and active.

Drink lots of water and fresh fruit juices to stay hydrated.

Manage your protein and carbohydrate intake.

Incorporate more veggies and fruits to your diet.
Recommended: Parineeti Chopra's Workout and Diet Plan