How To Stay Organized In Your Life?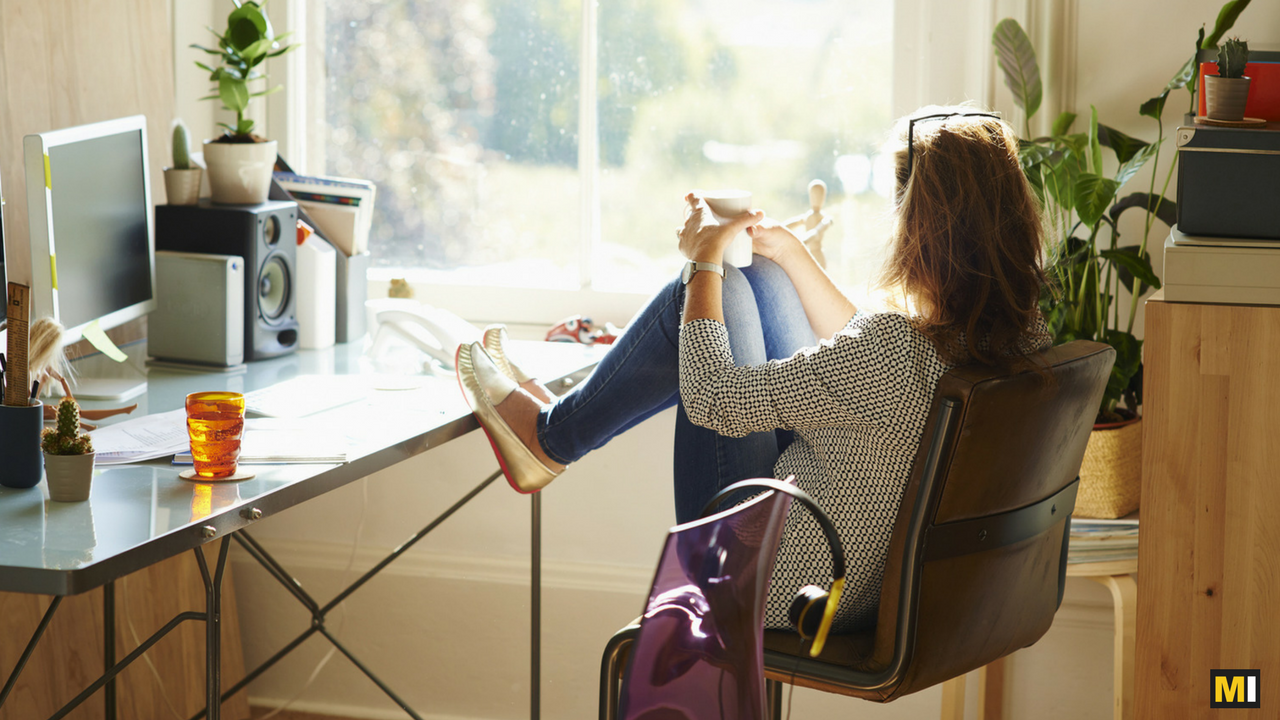 Do you hate mess all around? Do you want things to be organized around you but find it tough to stick to the plan? Well you're close to your solution. Keeping your table and closet organized is not enough because clutters and messes can be in anywhere whether it's your desktop or even your kitchen pantries. To stay organized in your life you need to plan accordingly and stick to it on a serious note. Staying organized makes a person more responsible and focused improving one's personality and brain's potential. Getting your things organized helps you in long run to avoid stress and anxiety. However, organized people are not born organized, it's a healthy habit you need to adopt to cultivate discipline and avoid hassles in your daily life. Now, let's have a quick look on how to get organized.
1. Use a diary or a note pad
Organizing things effectively takes a lot of serious efforts. Using a diary or note pad to write down things what you need to buy or donate can help you de-cluttering and categorizing things. You can keep your writing pad on a table or refrigerator top so that you can write things down whenever you recall or remember them.
2. Keep things back in their place
You needed that glue stick to close that envelope but forgot to put that stick back at its place. Now that's how you create clutters and messes all around home. When you take things for some reason and forget to keep or intentionally don't keep them back at their places the things get piled all over ending up with a huge unorganized and messy home. So make sure whenever you pick something, keep them back at their respective places.
3. Keep back-ups for everything
Keeping backups of every essential thing is one of the effective ways to stay organized in your life. You suddenly got a new recipe from your friend over phone or from television show you simply jot it down on a paper to note the recipe for future. But after few days you throw that piece of paper in the trash can and the disaster is painful. It is better to note it down in a permanent diary or in your phone to have that recipe forever. Similarly you have taken loads of pictures in a trip but your system's memory is getting affected. Create a backup and transfer all your pictures to a hard drive so that you don't have to lose your precious memories.
4. Be regular about cleaning
Being regular about cleaning and de-cluttering is very important if you want to be an organized person. You need to make it a habit to clean your home and your things once in a week at least. Cleaning regularly avoids clutter and messes.
5. Use your phone for reminders
If you've a poor memory in remembering things to do and things to buy which ends up too much piled up things in your home. So the better option is using your phone for reminders to help you organize things easily step by step.
6. Classify things under respective categories
Whatever things you are organizing try categorize them for quick access and easy de-cluttering. For example if you're organizing a table then keep all the pens in a pen holder and all papers in a tray, tools such as tapes, scissors, gums, clips in a small box which helps you find things easier and faster without making any mess.
7. Avoid procrastination
Procrastination is absolutely a trait of creative people but honestly it ruins your brain capacity. It not only exhausts you at the last moment but also makes you kind of a lazy person. Procrastination is the only reason behind all mess and clutters around your home and in your life too. It makes you think faster skipping few things that creates mess.
Recommended: Why Procrastination At Work Is Good Sometimes?
8. Keep things that you really need
Another effective way to stay organized in your life is keeping and sticking to things that you actually need. Suppose you are going on a check once in a month for your wardrobe and kitchen pantries. Trash the items that you haven't used since 6—12 months which means you're never going to use them anymore. Clothes can be recycled or donated if you don't need them and things in kitchen that haven't been used for more than 6 months might have expired so you can dump them easily.
9. Declutter your home's hotspots regularly
Pick any house or home around you, kitchen pantries, corner tables, study tables, wardrobes, dressing tables are the definite hotspots that get easily messed up than even within a week. So, if want an organized home as well as life you need to clean up all these hotspots regularly once in a week.
10. Recycle or donate before buying anything
You're a shopaholic and you love to shop whenever you get money and some time without even thinking about your over cluttering home and wardrobe. This method makes your life as well as your home very organized. First of all select few things that you can recycle or donate whether it's from your wardrobe or your kitchen pantry. Once you're done with this process go use your credit and debit cards.
11. Trash the expired items
Another solid reason behind a messy house is over cluttered expired items such as medicines, tonics, lotions, moisturizers, compacts, concealers, food colours, butter packets, cheese slice packs, spices etc. Pay regular check on these items that you use but can't be used once they get expired. Better trash them if they have no expiry dates.
12. Delete unwanted messages from your phone
When you try to stay organized in your life you have to organize everything be it your wardrobe or even your phone message threads. Once a week sit down and scroll down all your messages and inboxes to delete all those unwanted messages to clean up your phone memory. This technique not only clears mess from your phone but also helps you to relax.
13. Check mails everyday to avoid clutters
How can one forget mails after talking about messages? Mails that get piled up in your inbox every single day need regular check to avoid clutters. It is better to check all our mails every day and clear them up to avoid procrastination and unwanted mess.
14. Buy groceries that you need within a month
When you visit a general store make sure to shop for a month. Make a list whatever things you need in a month so that when you buy things you do not buy extra unnecessary items that take unnecessary space in your grocery pantries. Doing this helps you to keep your grocery shelves and pantries organized and clutter free.
Recommended: Effective Money Saving Methods On Grocery For Indians
15. Make home for every item in your kitchen
Kitchen is one of the most important hotspot of your home that gets messed up very soon. Hence you need to organize them in a very smart and unique way to avoid clutters. Groceries that are dry keep it under one category and wet groceries such as milk, juices, curd, cooking oils in one. If you've bought many fruits then try to keep bigger ones in a basket and smaller ones in a fruit tray.