20 Unbelievably Beautiful Places in India to Visit Once in a Lifetime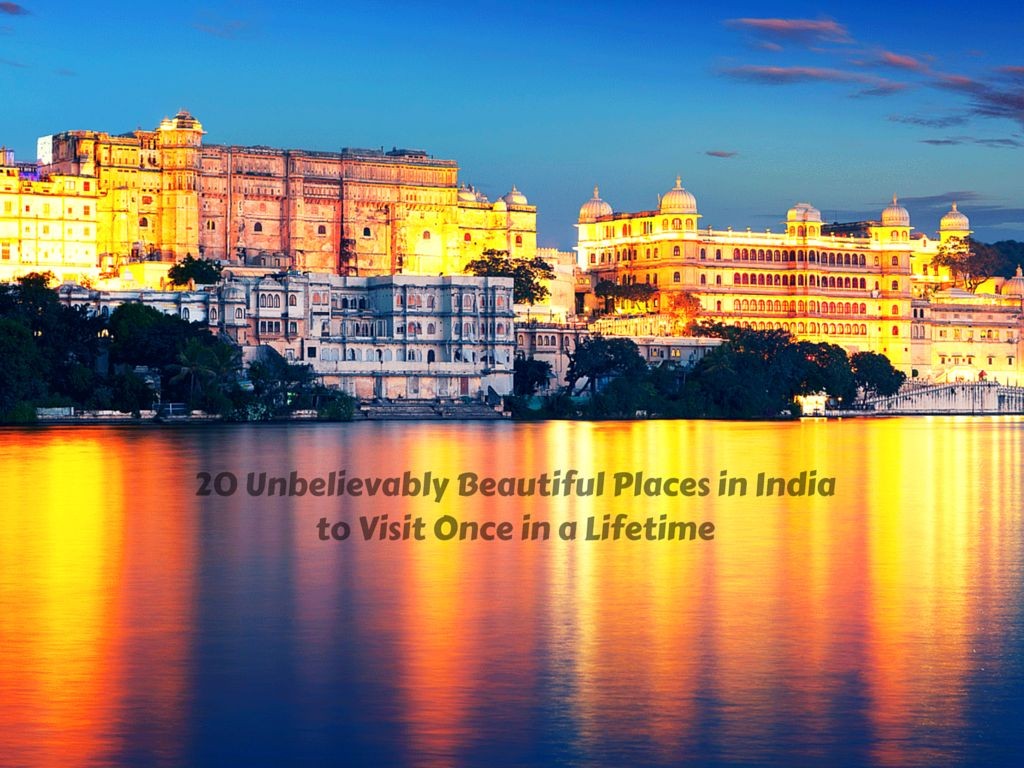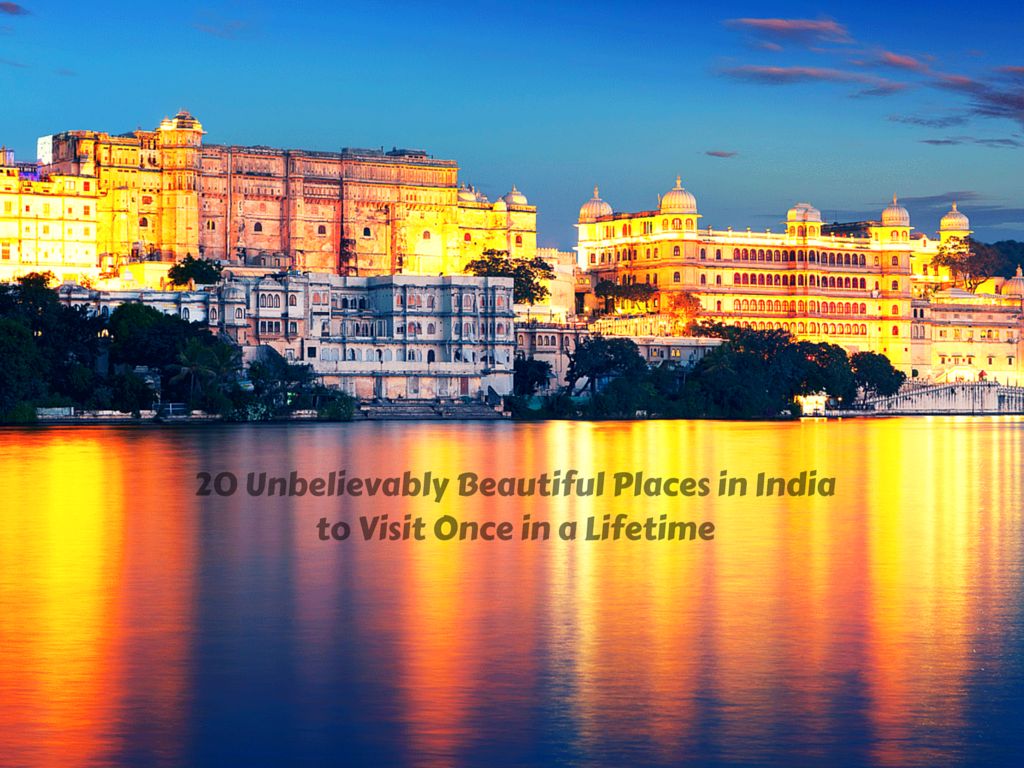 When the word "Holiday" pops up, Indians get super excited and plan for holiday trips out of India. Well, that's not inapt of course, but only if you haven't visited all the extraordinarily beauteous destinations in India itself. People start outlining for their best family, friends getaways checking out the best places and book tickets to travel foreign countries. But, hey guys I bet you haven't explored India in that much detail in fact you have skipped these unbelievably beautiful places of India that one must visit once in a lifetime. When we have got so many breathtaking spots, scenes, regions and places then why spending our Indian currencies as dollars and euros? Let's have a brief glance at the extraordinary, unbelievable and heavenly places in India.
1. Nubra Valley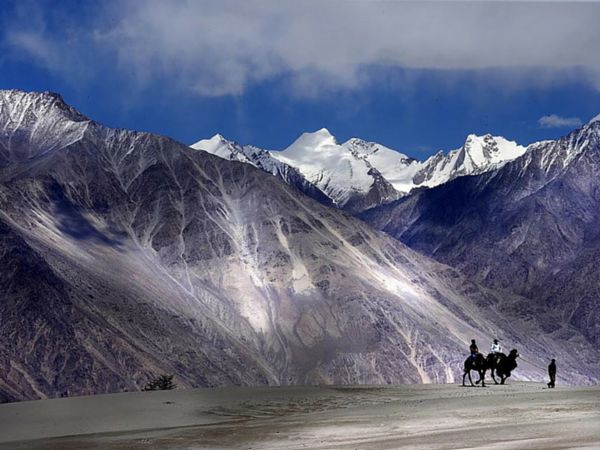 Located at 10,000 feet of altitude above the sea level, this quaint valley is a cold desert with sparse precipitation and inadequate vegetation. Non-locals or tourists need permit to get the close glance of this site and to reach this scenic beauty one must be ready with better navigation skills. This picturesque spot has got green claypan villages surrounded by thrilling distinct scree slopes, sand dunes and boulderstone fields as well as strident arid mountains.
2. Suraj Tal Lake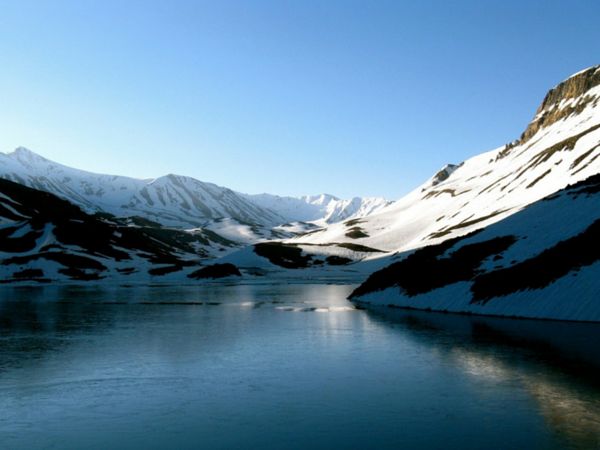 Suraj Tal Lake is also known as Surya Taal which is a sacred water body as it is believed to be the Lake of Sun God. It is situated in the Lahaul and Spiti Valley of Himachal Pradesh. It is the third largest lake of India and the 21st largest lake in the world. It is packed by streams, glaciers, streams and perennial snowfall. You have to visit this place to believe heaven still exists.
3. Lake Pichola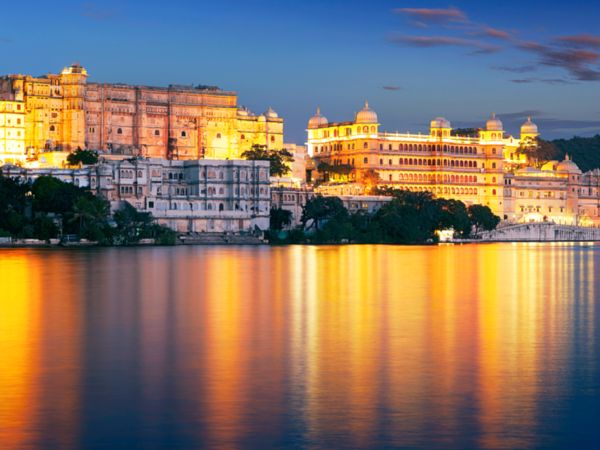 Situated in Udaipur of Rajasthan, Pichola lake is named so due to the nearby village named Picholi village. It is an artificial fresh water lake that was made in the 14th century for dam purpose and irrigation source for the surrounding villages and towns, but now it's known for its stunning divine beauty that is attracting more tourists.
4. Sandakphu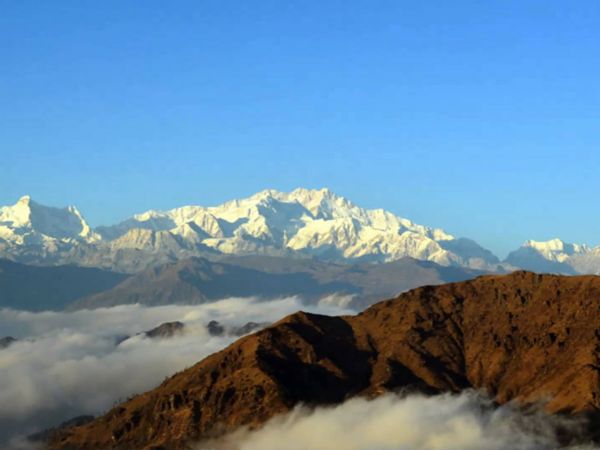 It is also known as Sandakfu or Ssandakpur which is the highest peak of West Bengal. It is situated at the edge of Singalila National Park which has got a small village and few hotels. From this spot, four of the five highest peaks of world Everest, Kangchenjunga, Makalu and Lhotse can be seen. To reach this summit, you might require trekking or a bumpy car ride with temperatures dropping down to -20 degrees celsius, but the beauteous view is totally worth it.
5. Andaman & Nicobar Islands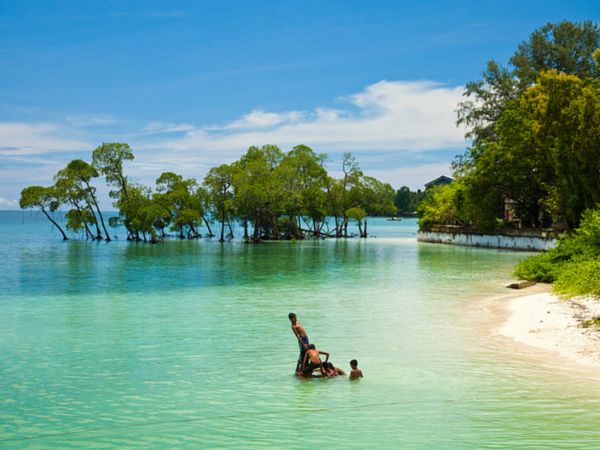 A spot which is the perfect paradise known for its natural aesthetic beauty. Situated at the joint of Bay of Bengal and Andaman Sea, Andaman and Nicobar Islands which are a cluster of islands off the Indian coast where the water is crystal clear and the sand is soft with perfect weather. The beaches, coral reefs, forests are the most stunning factors and spots to give a glance.
6. Athirapally Falls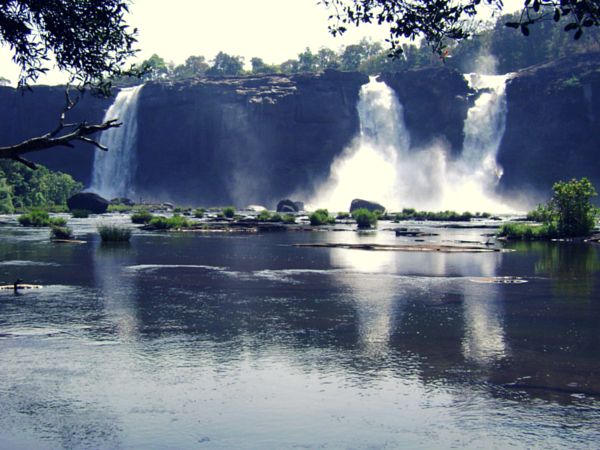 One of the most unbelievably beautiful places of India is Athirapally falls located in Athirappilly panchayath, Chalakudy Taluk of Thrissur district, Kerala on the southwest Indian coast. This fall is 24-metre (80 ft) height waterfall and is a popular tourist destination which is a perfect combination of forests, streams, an 80-foot waterfall with perfect Kerala weather. It is known as God's own holiday destination.
7. Chitrakoot Falls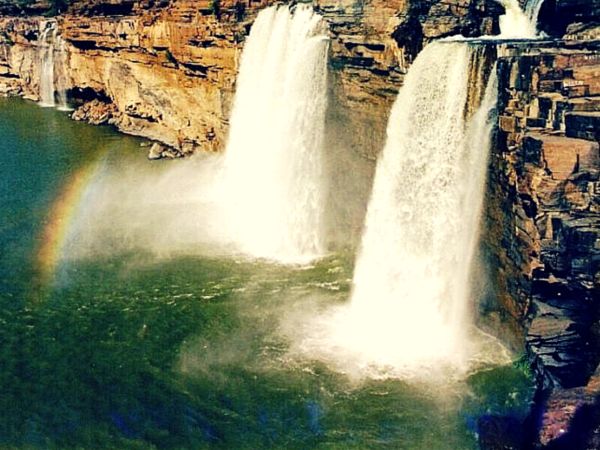 This natural waterfall is located at the west of Jagdalpur of Bastar district, Chattisgarh on the river Indravati. These incredible and impressive falls are known to be as India's Niagara to some. They become brownish in colour in the monsoon as the water carries silt, but becomes crystal clear in the summers and winter. The height of the falls is 95 feet about 29 meters.
8. Dudhsagar Falls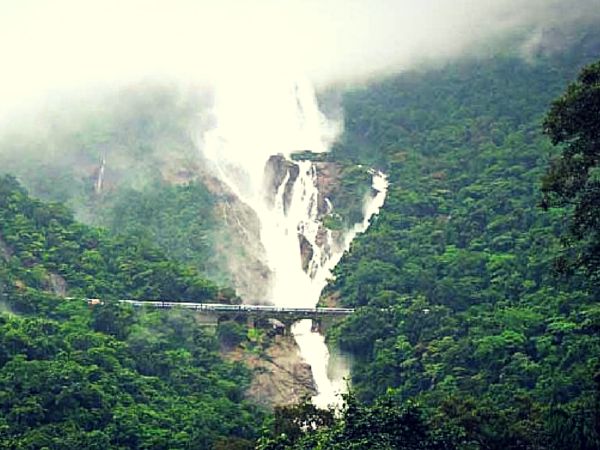 Known as the Sea of Milk literally is a four layered waterfall located on the Mandovi river of Goa which is about 60 kilometres from Panaji on NH4A. This fall has white frothy appearance from a far distance view. During monsoon, the fall get aggresively furious with water descending 1017 feet and clashing on the ground surface with blaring sound.
9. Hogenakkal Falls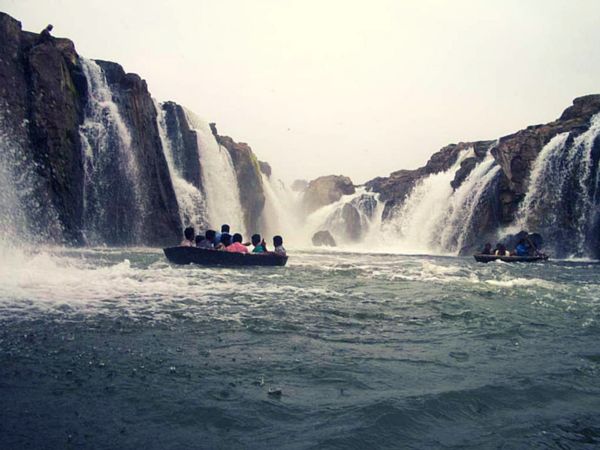 This fall is located on the border of Tamil Nadu and Karnataka in South India on river Kaveri and is also referred as "Niagara Falls" of India. Besides the natural beauty of this fall it is also famous for its medicinal baths and hide boat rides, which are the prime tourist attraction. Carbonatite rocks in this region are known to be the oldest of its kind in South Asia and also one of the oldest in the world.
10. Jog Falls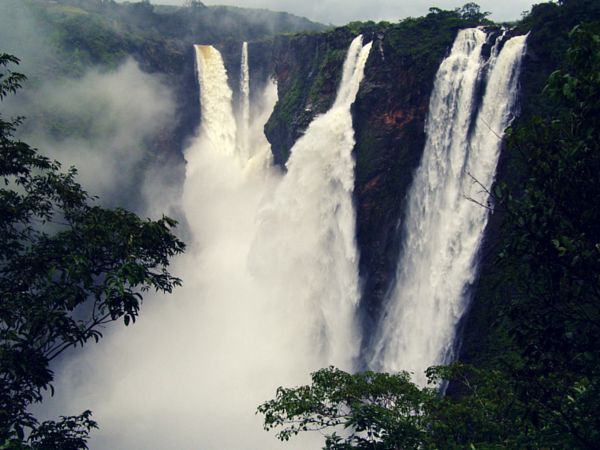 Also known as Gerosoppa Falls or Joga Falls which is the second-highest plunging waterfall in India situated at Sagara taluk in Karnataka. Iits segmented falls are the prime tourist attraction. Locally called as Jogada Gundi. This stunning and absolutely incredible falls is created river Sharavathi River which is a picturesque spot just because of the sheer water volume pouring down each second from a height of 829 ft. The falls piercing sound can be heard massively far from they emerge in between the thick woods. Tourists are allowed to sit on the cliff to take in the spectacular view but swimming there is strictly not allowed.
11. Aizawl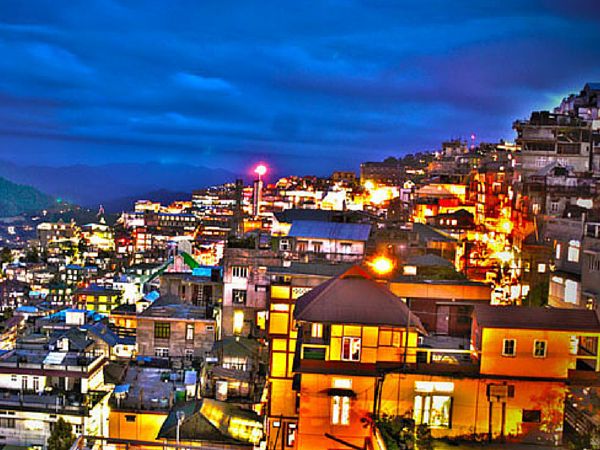 The capital city of Mizoram is the largest city of Mizoram. This gorgeous capital city of Mizoram is really built on a ridge nearly about 4,000 feet above the sea-level. The city's beauty can be believed only by visiting the place which is 100% worth it. The night and evening view of this city is highly spectacular.
12. Munnar Hills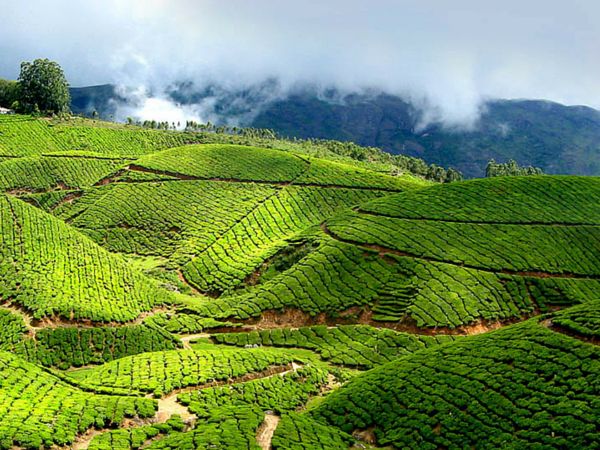 Munnar is a hill station and town located in Idukki district of south west of Kerala. Munnar is situated at 1,600 metres that is 5,200 feet above sea level, in the Western Ghats. A meeting juncture of hills, rivers, and extended tea plantations which is another tourist favourite destination.
13. Frozen Lakes of Himalayas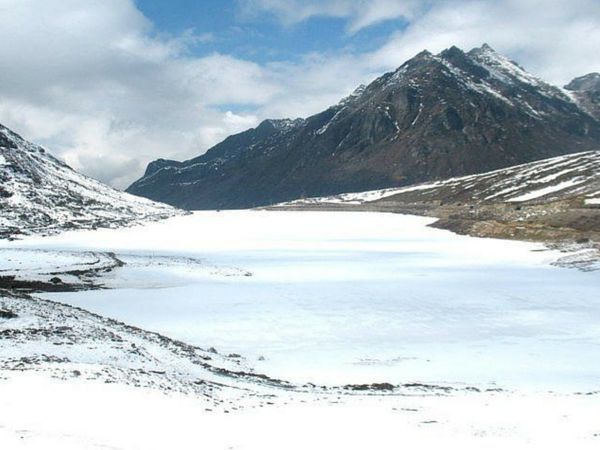 This region is again one of the most unbelievably beautiful places of India. The Great Himalaya mountains have got hundreds of beautiful and pleasing lakes along with its extended long ranges from Greater Himalaya to Arunachal Himalayas. Himalayan terrain of Sikkim and Arunachal Pradesh showcases some of the best frozen lakes of India, Tawang Frozen Lake, Gurudongmar Frozen Lake of Sikkim and globally famous frozen Dal Lake in Srinagar. These incredible frozen water bodies enhance the apealing beauty of the Himalayas.
14. Lakshadeep Islands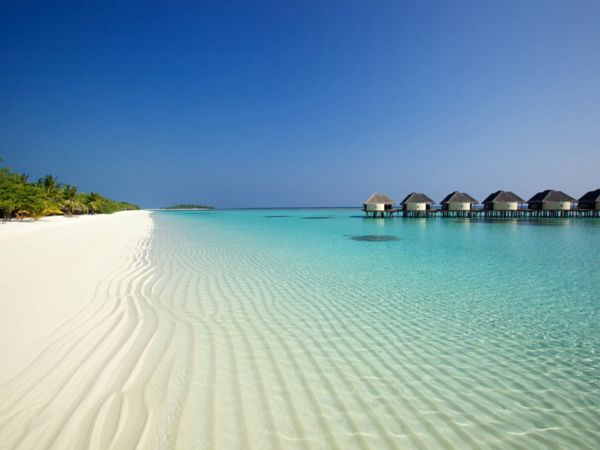 The bunch of islands present in Laccadive commonly known as Lakshadweep, in the Laccadive Sea are the prime attraction and interest of the tiny Union Territory of India. Lakshadweep islands have the fame for its water sports and adventures sports such as scuba diving and snorkelling etc. This island is known for it's vast natural and tranquilizing beauty.
15. Havelock Island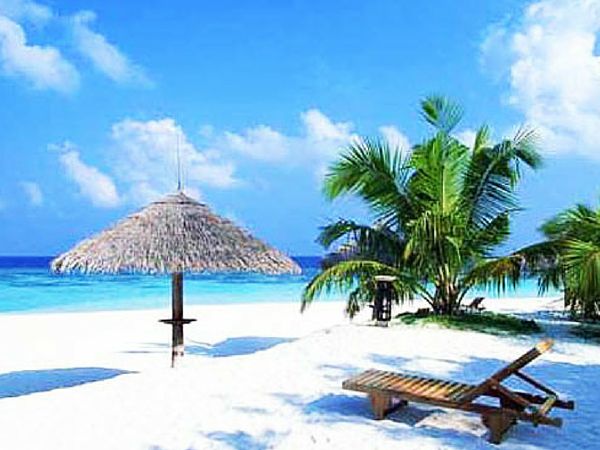 It is the largest of the islands comprising Ritchie's Archipelago, a chain of islands towards the east of Great Andaman in the Andaman and Nicobar Islands. It is located 57 km north east of the capital city, Port Blair.  The island is known for its silver sands and turquoise water. 
16. Yumthang Valley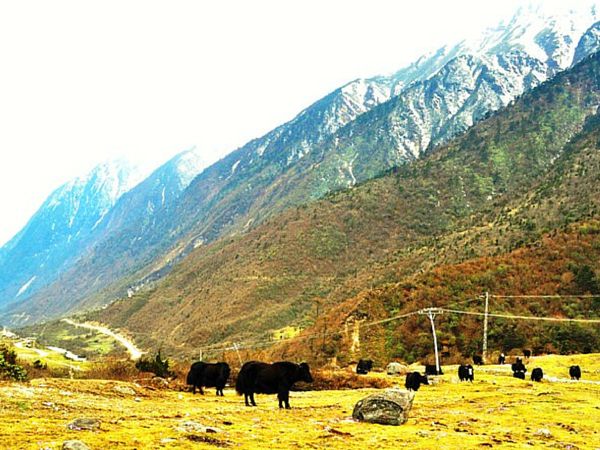 Yumthang Valley is a pastureland surrounded by the Himalayan mountains in North Sikkim at an extended height of 3,564 metres above sea level. The scenic beauty of the valley is eye alluring and mind captivating. It is popular and famous as it is called as the 'Valley of Flowers'.
17. Nanda Devi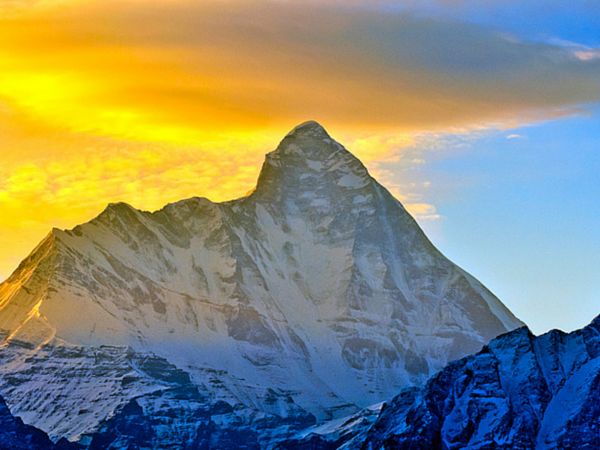 Nanda Devi is the second highest mountain of India. Climbing to the peak of it is not that easy but the enclosing Nanda Devi National Park is a must visit place for once in a lifetime. The peak of the mountain symbolic name meaning is "Bliss-Giving Goddess" which is believed as the patron-goddess of the Uttarakhand Himalaya.
18. Leh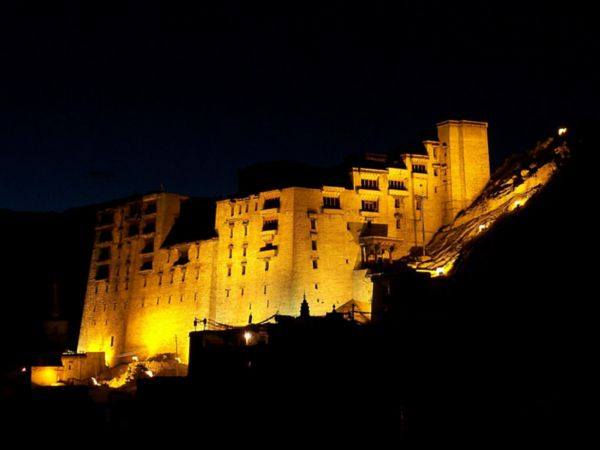 Leh is the capital of the Himalayan kingdom of Ladakh which can be best experienced via road trips from New Delhi. The scenic town is subjugated by the devastated Leh Palace which was the former mansion of the royal Ladakh family.
19. Ladak Lakes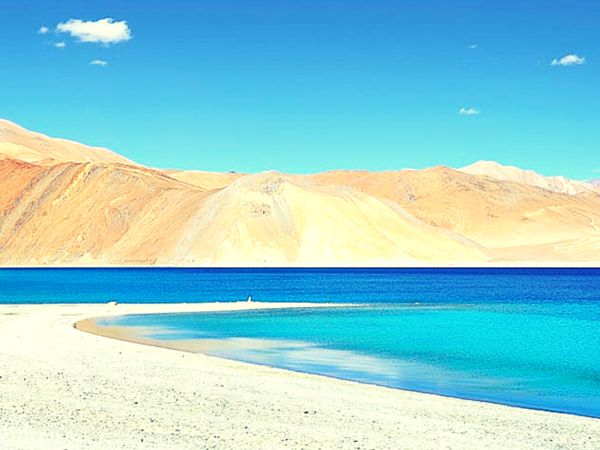 Ladakh is the warehouse of most spectacular and picturesque lakes of region the situated at a height of 4,350 meters. Lakes of Ladakh is one of the unbelievably beautiful places of India that changes its forms at every next hour of the day appearing most beauteous, heavenly and prepossessing during the evening. Pangong Tso is one of the most aesthetic high altitude lakes of Ladakh along with another lake called Tso Moriri Lake. The blue sky extended over the lakes along with the sparkling sunlight on the water bodies give the lakes a shimmering and glittering effect which makes tourist believe the spot as real heaven.
20. Kashmir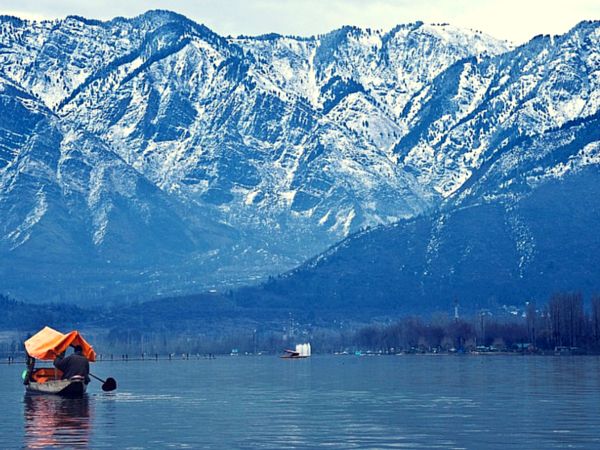 The one and only paradise in India as well as on Earth due to its super breathtaking, glorious and mesmerizing beauty. The real heaven of Earth in the north of India which is lavishly gifted with alpines, snow, water bodies and flowers by God. You must visit this heaven once before you die.