10 Common Habits of Happy Wives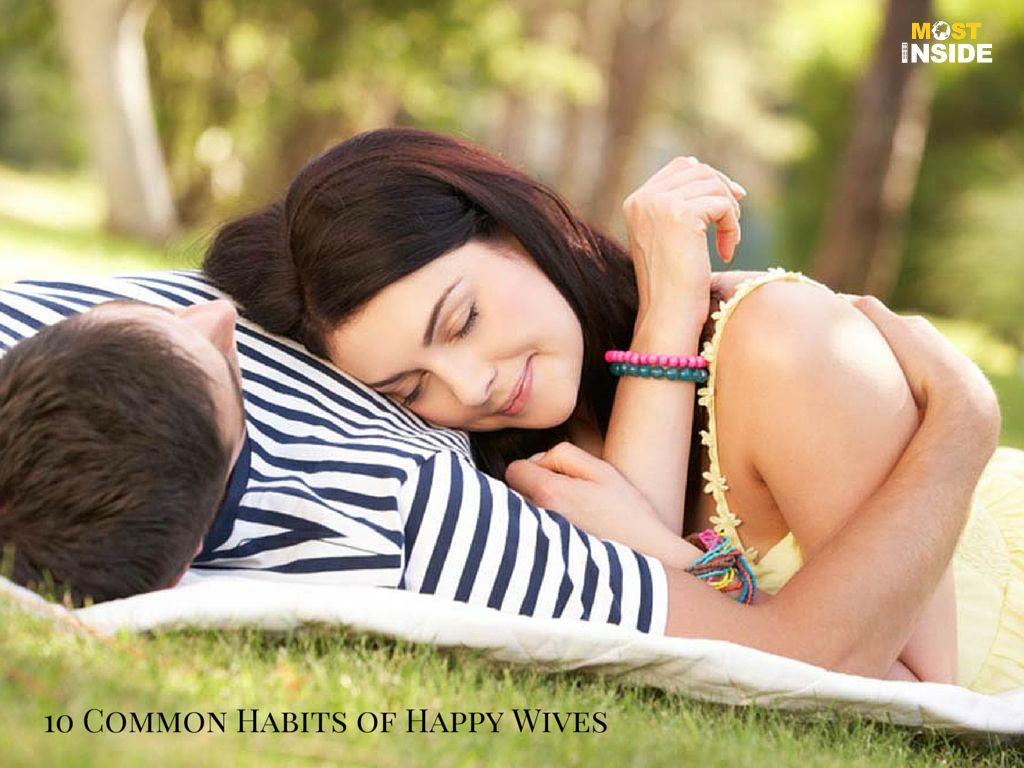 "Happy wife is a happy life." A happy and successful marriage is only possible when happy couples give their best efforts and it's quite observable the way they interact with each other, look at each other, smile at each other and the way they hold each other. However, if you observe many couples, you will notice some differences. Some are less happier, some are moderate and some are great deal happier than others. It's obvious that for a happy marriage life both wife and husband has to put efforts but, as we all know men are quite less emotional and they are more reasonable and logical due to their daily stresses, as compared to wives. So, there are some things that can be done only by happy and smart wives. Here are some common habits of happy wives. Let's check it out!!
1. Keep Smiling
Your amazing smile can not only change your own attitude but also the attitude of the people around you. Smile is the best way to solve many problems and your smile can make your husband's day.
2. Let it go
If your husband is annoying then he has got few habits that hurts you little. May be, your spouse say harsh words to you more often, or has got some unhygienic habits, but whatever it is, it makes you real annoyed and frustrated. But, hey just let it go. Good and happy wives they don't keep the record of things.
3. Marriage isn't Identity
Marriage isn't heir real identity. A happy wife loves her husband and cherishes being a part of a couple being a unique individual. She tries her best not to lose herself in her marriage. A happy wife always knows she is committed to her husband and her relationship.
4. Talk to their Husband
Don't stop interacting with your husband. It's good to know about each other. Keep talking to your husband, share your feelings with your husband and share some of his feelings, emotions, hopes and dreams.
5. Don't complaint
Avoid complaining to your hubby over silly things. A habit of a happy wife, is controlling her tongue. Restrain your tongue and before speaking anything stop and think, like "Do I really need to say this?". In fact if you wait few hours to say your complaint, you would have forgotten it totally.
6. Express their love with touch
Mostly men feel love the most through physical tender touch. Men love it when their wives approach them with physical and sensual touch. So approach him if you really want it, hold his hand and kiss him.
Must Read: Ways To Seduce Your Hubby Every Day
7. Speak positively to their man
You should speak positively to your man, be it a nice compliment, or any matter about your and his life. You can speak positively about him to other people too. Doing this will reflect your respect for your husband and make him feel being loved.
8. Do appreciate him
Don't forget to appreciate your husband freely. If you appreciate him by heart, then do let him know, don't hold it back.
9. Space is most important
Happy wives always take better care of space in a relationship, as they know space is essential for a healthy relationship.
10. They are confident
Happy wives are more confident women, they can take care of themselves, they don't have insecurities.