Anti-Ageing Beauty Hacks For Every Girl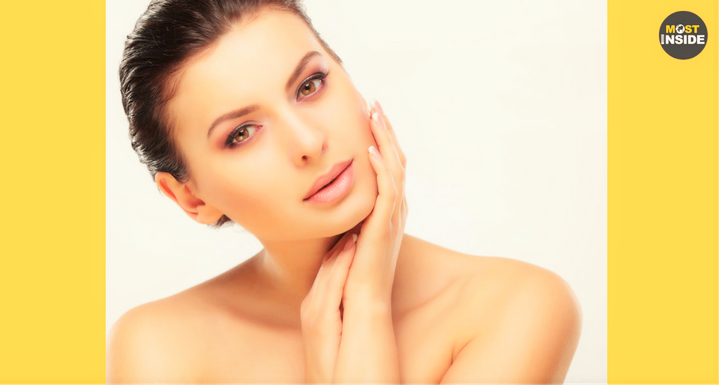 Well, I'm not here to talk about magic regarding to your beauty, because beauty never lasts forever which is a true fact when it comes about ageing. No one can deny it as sooner or later everyone will age. Yeah, this is a real hurting truth but the only thing we can do is trying harder to delay our ageing process.  To be true there's no magic, every hacks and tips needs more or less effort which are definitely going to help you in short and long run. Here are some of the anti-ageing hacks that will keep your wrinkles and fine lines at bay. Read on..
Keep yourself hydrated
Water is the most essential factor of life and is great for skin health. It makes your skin to look fresh and supple. Well, five litres of water a day is must but don't skip your moisturising routine.
Try for minimal makeup
You agree or not, but the truth is lighter makeup is better. However, eyes and lips must be highlighted, but make to go subtle with your skin and better if you apply the primer.
Increase intake of antioxidants
You need to fight free radicals with a hit of antioxidants. Free radicals from toxins and too much UV exposure causes skin damage and speeds up the ageing process. Colourful foods, like berries and peppers, hold major antioxidant benefits. However, green tea is the best source of antioxidants. You can also try green veggies that help you to look, feel and stay young, almost effortlessly.
Sleep more
One of the best anti-ageing hacks you can get is ample sleep. Lack of sleep can risk your skin health very badly. And I'm not just talking about the dark circles. Skipping your hours at night makes skin look saggy, sallow, and lifeless. Shut your laptop one hour before you get yourself to bed. You will be rewarded with a firm, glowing complexion in the morning.
Stay protected from sun
Sunscreen product (SPF 30 or higher) is the best defence against signs of ageing. But no sunscreen product is waterproof or sweat proof so might need to reapply every two hours if you head outside. If you want to get rid of acne, use a physical sunscreen with zinc or titanium oxide so that it sits on top of your skin without getting absorbed and risking clogged pores.
Stay stress-free
Stress can truly cause the ageing process. That's why you need to relax more. You can also try an activity that will help you de-stress. Dance it out, do power yoga, meditate or simply hang out with your best buddies, do whatever it takes to relax.
Use effective anti-ageing products
If you trying to start an anti-ageing regimen then do it as early as possible. An anti-ageing cream like the Pond's Age Miracle or Olay Total Effects can do wonders to cut down unwanted years from your face. It will make you feel up to 10 years younger!
 

Workout every day

Best anti-ageing hack you can ever have without spending your money. Ageing slows down your metabolism process. At least 30 minutes of workout a day can help to boost your metabolism as studies have shown that doing weight-bearing activities, like walking and jogging, can help increase bone density and slowing down the ageing.
Pay equal attention to neck, feet and hands
Not only your face gets fine lines and wrinkles, but also your neck, hands and feet. Never ignore your skin of neck, hands and feet. Make sure you give equal attention to these body parts. Right from cleansing to applying ample sunscreen whenever possible, simply pamper your neck, hands and feet as much as you do for your gorgeous face.
Use more aloe vera products
Aloe vera hydration for your skin is the best anti-ageing hack to get healthy skin. It plumps your skin, flushes toxins, and produces that natural glow. After water, another way to keep your skin hydrated is with natural ingredients, like aloe and honey. Aloe vera has cooling and calming properties, making it an ideal choice for those with irritated or sensitive skin to reduce wrinkles and fine lines.
Add more Vitamin C to diet
Vitamin C is the best friend for your skin when it comes to fighting ageing. Vitamin C plays a supporting role in keeping skin healthy and looking great. Vitamin C helps in collagen production, protects against UV damage, helps to fade spots, and also refreshes tired looking skin.
Don't let your skin get dried
Apply your skin products immediately after you cleanse your face with warm water. Your skin doesn't need to be totally dried before you apply a product. A little moisture makes your skin more absorbent and supple.
Cleanse your face regularly
Every day your face picks up environmental debris, like dirt and other pollution-related skin impurities. And it's not wise to sleep with those dirt on your face with your makeup as some of these particles can actually get into your pores and speed up the aging process. So, cleanse your face twice a day.
Pamper your hair
To be honest, it's not only your skin that shows ageing signs but dull, lacklustre hair can be another ageing factor making you appear older than you actually are. Apply hair mask once in a week to keep your hair shiny, smooth and soft like Kerastase Masque Densite
Apply grapefruit fragrance
Studies have shown that women who wore perfume with grapefruit fragrance were perceived to be five to 10 years younger than they actually were. So, next time when you visit your perfume and fragrance dept. look for grapefruit essence which is one of the smartest anti-ageing hacks.
Use sunglasses
Use your sunglasses, to protect the skin around your eyes which is delicate and thin, that means that fine lines tend to pop up there first. It's the common area most of us tend to neglect while applying sunscreen. By wearing oversize shades with UVA and UVB protection, you give your skin an extra shield of protection and with sunglasses on, you'll squint less in the bright sunlight resulting in less forehead wrinkles.
Try face exercises
Daily workout is ideal for good health but specific facial exercises are very helpful for facial muscles to keep them toned and reduce wrinkles. The exercises affect the hypodermis or the lower layer of the skin, the dermis or the middle layer and the epidermis or the upper layer. By working all these layers perfectly will increase the blood circulation, allowing more oxygen and more nourishment to reach the cells of the skin to slow down ageing process.
Recommended: Effective Ways To Lose Fat From Your Face
Fill in your brows
When you start ageing, your eyebrows seem to grow thinner. Just a little brush up on the brows with your mascara or brush can help you gain a thicker look, instantly cutting down several years off your face.
Get hair bangs
Sometimes it is your forehead that starts to take the ageing hit first. Hence, a quick and simple anti-ageing hack to take attention off those unwanted fine lines and wrinkles is to go for bangs as these will cover your forehead giving a camouflage look to your hairline.
Apply fruit mask once in a week
Fruit mask helps your skin to glow, nourish and breathe with natural properties. Vitamins and minerals present in fruits revitalize your skin making it young and plump by reducing wrinkles and patchiness.