Beauty Hacks To Get Flawless Skin This Winter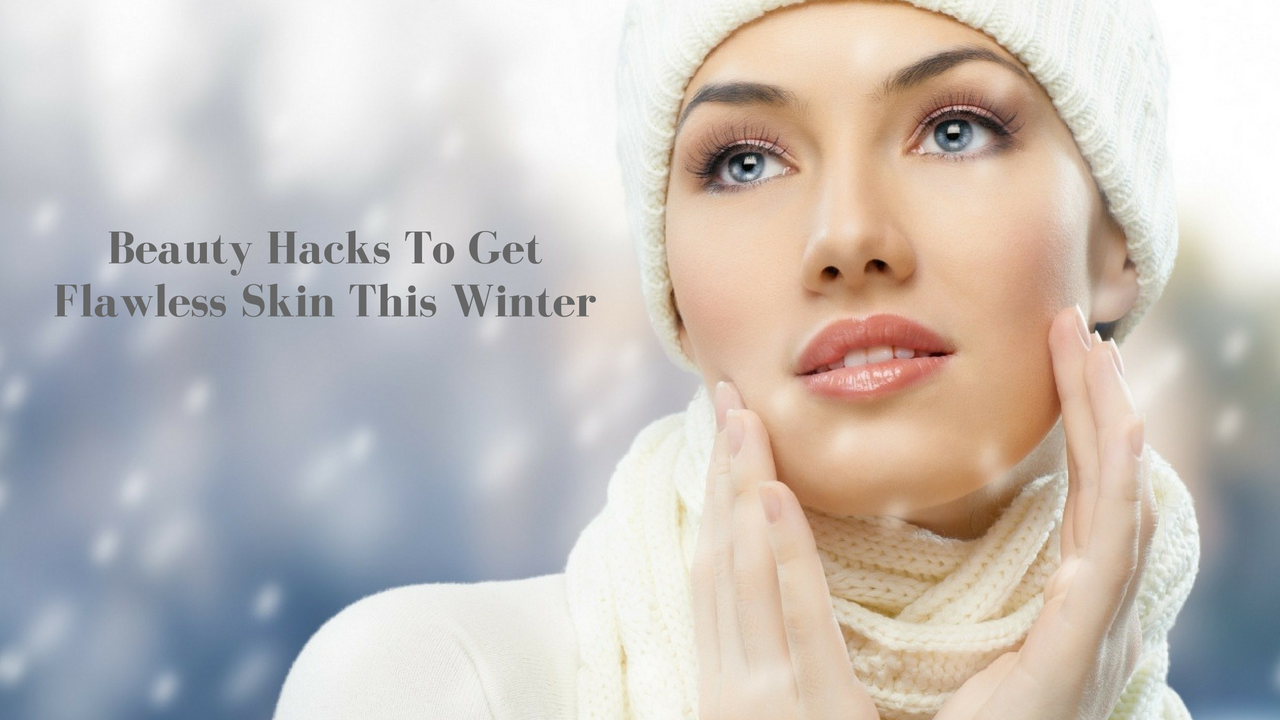 Hello folks! I am glad to share some of the useful tips and hacks to help you out this winter. Because as soon as winter sets in, we all get concerned about our skin. The chilly effect of winter not only dries off your skin but also makes it dull, void of moisture and dark too. But no worries, we still have some of the best effective hacks to help your skin become flawless this winter and every winter of course. Winter skin care might sound little strenuous but believe me these beauty hacks are gonna change your credence about skin care regime especially in winter. Now let's gets started to get flawless skin this winter.
1. Moisturize your skin, lips, nails and scalp too
When it's about moisturizing usually we all focus more on our skin, but your lips, nails and scalp needs moisturizing too. If you have a good quality moisturizer for your skin you can use it at the night time. You can also use milk to moisturize your skin and lips naturally. For moisturizing your nails, hair and scalp you can use coconut oil.
2. Exfoliate regularly
Exfoliating your skin is most important beauty regime. You can use a exfoliating pack available in stores or simply try DIY exfoliating pack. Mix some honey, aloe vera, coconut oil and coffee beans in a small bowl. Make sure take equal parts of all and mix it properly to gently exfoliate at the end of the day.
3. Apply sunscreen even in winter
Usually people think in winter sun rays soothes from feeling cold but the fact is the sun rays still can harm your skin by tanning it or getting absorbed by your skin making your skin dark. Applying SPF based creams can be more useful because your regular cream has an added feature that is SPF that makes your skin look beautiful, protects from sun damage and avoids skin dryness.
4. Use aloe vera gel
Aloe vera gel works like a magic for your skin especially when it's winter. To keep your skin hydrated, aloe vera is the best ever winter beauty hack for flawless skin. Simply take some aloe vera gel and massage on your skin twice a day, once after shower and once at night before going to bed. You can also mix honey and baking soda if you have acne issues and oily skin respectively.
5. Vitamin E oil to soften your hair and scalp
Vitamin E oil is easily available in all stores. You can simply have vitamin capsules too. Just take some oil in your palm and massage it on your hair ends and scalp to soften, smoothen and moisturize your hair and scalp. Vitamin E oil is always best for fighting dryness for both skin and hair.
6. Use less powder concealers
Well makeup is must for every women and girls out there. But using concealers need some tricks too. In summer you should apply more powder concealers because your skin tries to sweat more but in winter when your skin is already dehydrated and dry your cream based concealers are great for your flawless look of the day. You can also add some aloe vera gel and glycerine to it for keeping your skin moisturized and supple.
7. Scrub your chappy and flaked lips
Nobody likes dry, chapped, flaky and broken lips in winter because it looks unattractive and rough. To make your lips look real good, scrubbing your lips is essential. Scrubbing your lips with a little sugar, honey and coconut oil with the help of a brush is an effective winter beauty hack you would love to try to get flawless skin.
8. Apply body lotions soon after your shower
During and post shower your body pores get opened and are most hydrated. Applying body lotions or moisturizes soon after bath or shower can lock in the moisture in your skin making it real smooth and supple. But make sure you use good quality of moisturizer that stays for a long time.
9. Apply mustard oil for smooth toes
Toes that always stay inside our shoes and sandals, but are most important part of our body that needs effective care. In winter toes tend to dry out looking broken and rough. To moisturize your toes simply boil some mustard oil or castor oil a little and thoroughly massage the oil until it completely gets absorbed by the skin of your toes. Make sure you do this at night and wear your pair of socks to lock in the moisture overnight.
10. Dry your hair covering a t-shirt
Usually in winter your skin and hair tend to dry out and dehydrate easily, hence using blow dryer can really make your hair rough, frizzy and dry. Instead of that, you can simply wrap a soft t-shirt around your hair and scalp to soak all the excess water and simply straighten it with a hair straightener instead of a blow dryer.