How to Be Strong and Get Over a Cheated Relationship?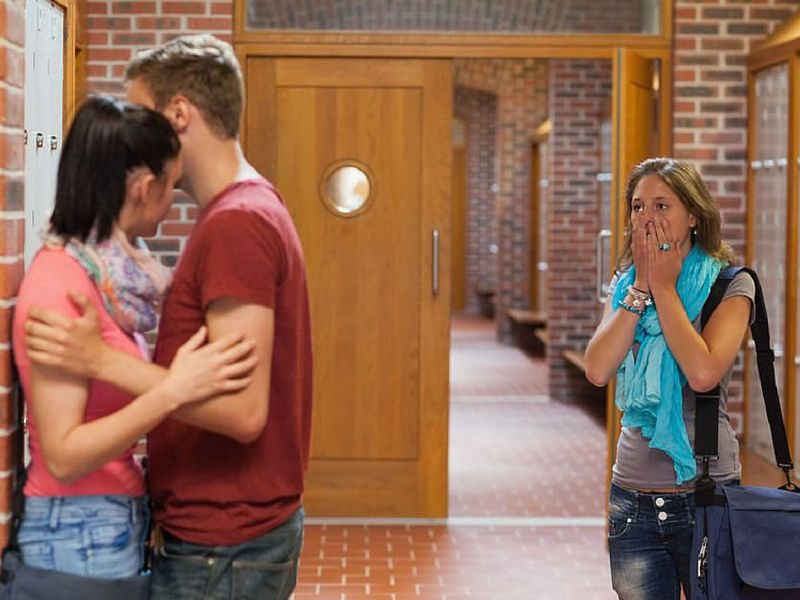 The whole world seems to be lifeless and your entire life seems to be shattered when you discover the love of your life has been cheating on you for so long time. There will be several feelings clouding your mind and heart such as anger, pain, anxiety and depression, betrayal, envy, helplessness which keeps multiplying every second and minute. Then you start generating questions in your mind like, "Why did your spouse cheat on you?", "Are you no more attractive or beautiful?", "Is your new partner of your love is better than you?' and so many random baseless questions keep taking rounds in your mind ruining your self-respect, individuality and your mental peace.  But the most important thing you need to know is cheating has absolutely nothing to do with person who gets cheated on. There is nothing wrong with you, because the same person who cheated on you was in love with you a long time back and you are still the same. The thing is the person who cheats gets changed by time and gets attracted towards other opposite sex for an exciting change. But life is something different from the way you try to make it. Life is a process in which you have to go on no matter how tough it becomes. If you have to move on with it then you have to strong instead of feeling betrayed and ruined. Here are some nice and best ways to get strong and get over cheated relationships. Read on..
Respond, not react to the situation
Negative emotions like anger, frustration, jealous, depression always trigger your mind to react to your situation which creates more complications ruining the lives and your mental peace. Responding to a situation is the best way to handle any situation or any matter which utmost positivity and mindfulness which keeps you strong enough to get over the situation no matter how tough or complex it is.
Protect your self-esteem
Your self-esteem is the most crucial and vulnerable thing that gets hurt when you get cheated or you feel betrayed. You try to find faults in you and consider yourself low and less. So, if you get cheated, it's never your fault and there's nothing wrong with you. So, protect and preserve your self-esteem. Do not let it get hurt easily.
You deserve the best
If your love cheats on you then it's for your betterment. At least you got to know you don't deserve him/her. Because you deserve the best and God just helping you to find a better person for you. This positivity will help you to be strong and get over cheated relationships.
Keep yourself busy
If you are crying all day, sitting all alone being depressed and sad for your loss then I have got a much better idea for you. Keep yourself busy in household chores, office work, reading books, spending time with friends and loved ones which will keep your mind distracted from the heart breaking memories and thoughts.
Share with worthy people
Be very much careful with whom you share your feelings and such matters as there are many people who even don't care what's going on in your life, instead of supporting you they make rumours and even make you feel low and depressed. Share with your closest friend, siblings, parents or a mentor who will not only support you but will show you a right direction to live your life.
Get yourself more improved
You were best, you're the best and you will be always. If someone cheats on you just forget it like a bad dream or a bad phase. Start enhancing and improving yourself physically and mentally. Be beautiful/handsome, get more attractive and start a new life, be strong and get over cheated relationship.
Recommended: Why Do People Go For Extra Marital Affairs?
Start fresh if you want
Making a fresh start again with the same partner forgiving him/her is your choice, but still it has many drawbacks as human mind tries to forget everything negative which is possible but that could be back any moment complicating your relationship when you are in a bad or negative mood. If you want to start again on fresh terms, try to wipe those bad memories forever.
Accept the truth
The more you run away from your problems, the more they chase you, the more you get hurt. To get over with it, you need to accept the truth that you were cheated by a person you loved which was absolutely not your fault. And you are not gonna hurt yourself for someone's fault. Get up, carry yourself and move on.
Pursue your passion
Your dreams, passion, hobbies are still there. You can start anytime. Writing, painting, exploring new places, sketching whatever makes you feel alive just do it. Indulge yourself in it completely, you will find it more peaceful and attractive than being in love.
Recommended: Why Extra Marital Affairs Are Unethical And Unworthy?
Get active socially
Don't cut yourself off from the world, friends, family, relatives and colleagues. You need social support. You need to spend time with friends. Meet people, hang around with them, have fun and enjoy your life. Life is small, don't waste your time for such bad and bullshit reasons. This will surely help you to be strong and get over cheated relationships.