Why Relationships Are Better Than Affairs?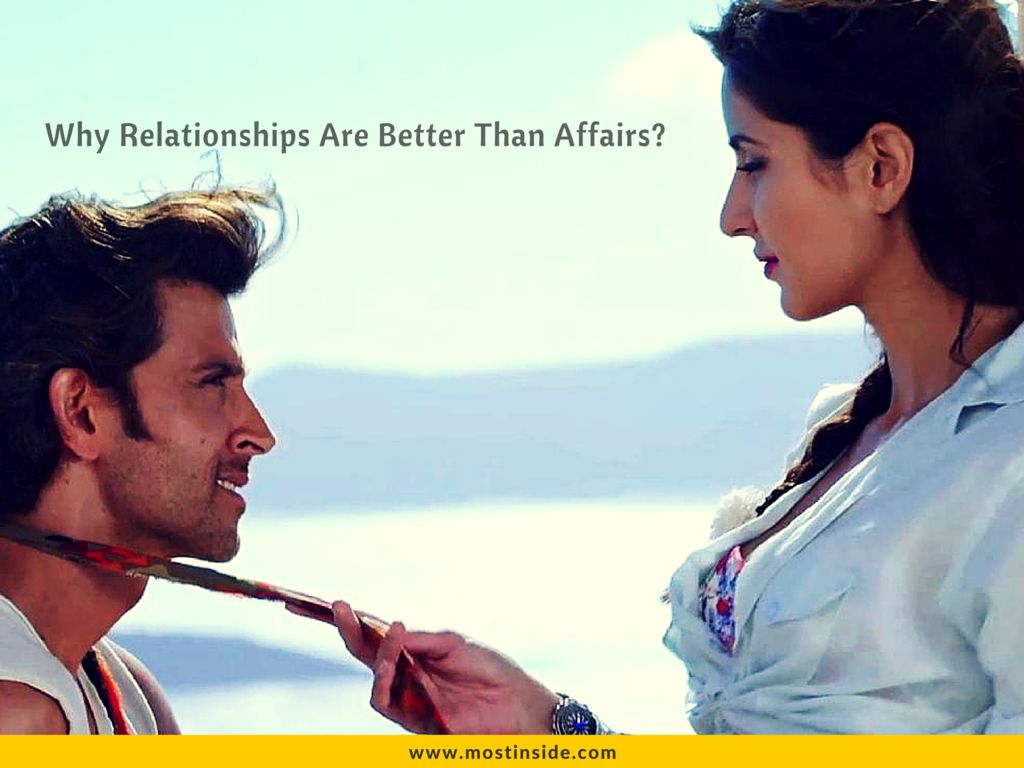 People might get into extramarital or secret affairs due to too much of stress and dissatisfaction in their personal and love life. But secret affairs are not worthy. Stable and honest relationships are little mundane but they are much better than affairs. Secret affairs are not only unethical but also baseless. Secret affairs might give you some temporary pleasure but could ruin your life completely hurting your self-respect and family values. The difference between the loyal relationships and secret affairs is the true love and affection which is less or zero in affairs. Affairs comprises of lust and pleasure which has no longevity. Let's get into this in details, why relationships are better than affairs.
1. There will be no worries and fear
When you go for secret affairs your mental peace gradually gets reduced. You always feel the fear in your mind of getting caught. You start worrying when you live dual lives. But in true honest relationships your life becomes beautiful full of happiness.
2. No fear of betrayal
Your secret affair partner might betray you anyway by hurting you or spoiling your life which could make you repent over it later. But stable relationships take care of you with lots of love and proper pampering which make relationships better than affairs.
3. Stress-free life
Affairs usually give rise to stress and depression.When you have no such worries and fear, your life becomes stress-free and you feel no stressed out and depressed. You enjoy your legal and honest relationship.
4. Life will be secured
Secret affairs are not safe and secured. You might get into a trouble. You never know your secret partner might be involved in some criminal or unethical activities, that might harm your life.
5. Self-respect will remain unaffected
You lose your self-respect when you get into a secret affair being disloyal to your true life partner. You feel low and less as a person which affects your self-esteem. But, being in a true love relationship keeps your self-esteem unaffected which proves honest relationships are better than affairs.
6. No controversies
Extramarital affairs or secret affairs brings disgrace and creates your negative image in your society which keeps you always in the middle of controversies. Honest and stable relationships never harms your image and profile and keeps you far away from controversies.
Recommended: Why Extra Marital Affairs Are Unethical And Unworthy?
7. You will be in safe hands
Your true partner takes care of you, protects you and makes you feel comfortable. But, secret relationship partners might not make you that comfortable and you may confront any trouble.
8. Family values won't get hurt
When your parents get to know about your secret affair they might get shocked about your disloyalty. Your unethical behaviour might hurt their trust, sentiments and family values. But true relationship brings pride, happiness and satisfaction. So, relationships are better than affairs.
It's better to be in a mundane and monotonous relationship instead of being in a baseless and unworthy affair, because secret affairs harms your self-esteem and your mental peace.
Recommended: Why Do People Go For Extra Marital Affairs?