60 Amazing Things You Should Do Before You Die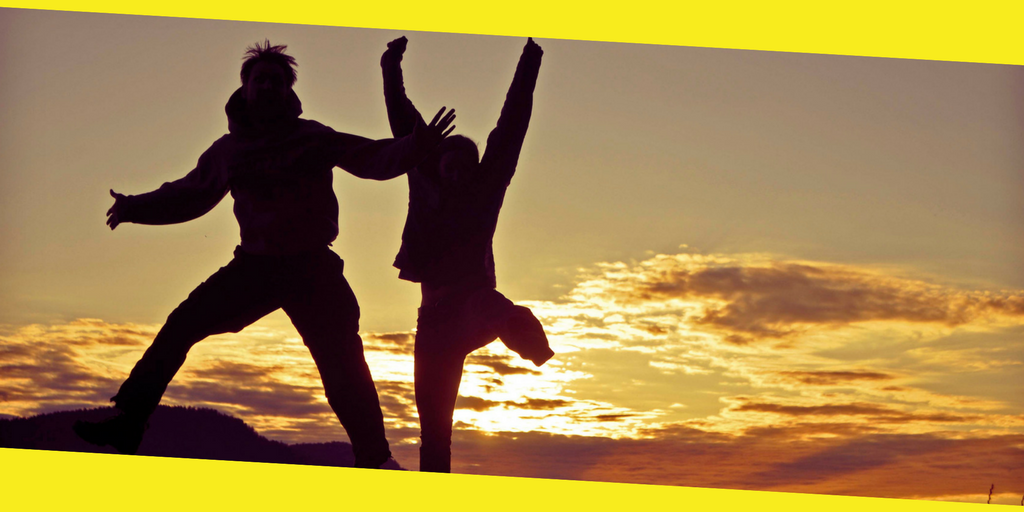 Well, we humans are the creatures who have unlimited wishes and we want it to fulfill them anyway and anyhow. The more wishes we accomplish, the more happier we become. So, almost every human being has got his or her own dreams and wishes that they want to do, to fulfill before they die. Don't worry guys, it's totally normal and obvious. The bucket lists of people mostly comprises travelling to Paris, witnessing the Great Wall of China, going to space and many more that are quite tough to fulfill but not impossible of course, because if people could leave their foot prints on moon then it will be totally wrong saying that the sky is the limit. Death is natural and can't be skipped but the way you want the death can be little modified adding some interesting, exciting, thrilling, amazing and jaw-dropping elements to your life story to make people talk about you on your death funeral or anniversary. To make those stories there are some thrilling and exciting things to do before you die. So, let's add some amazing and remarkable things to your bucket list.
1. Sing and dance in the rain. It will make you feel alive and bring those carefree and vibrant childhood days back making you feel nostalgic.
2. Go to all of your favourite music concerts. Music, the best way to celebrate your life. Just hang around with friends and be a part of all your damn favourite music concerts and live your life again.
3. Travel at least one foreign country. Europe, USA, Greece, Iceland, Australia whatever allures you just plan a trip and travel at least one foreign country.
4. Add a lock to the love lock bridge in Paris. To symbolize your love, just fly Paris and add a love padlock to the love bridge.
5. Go for skydiving. What else could be better than this? Get your guts and fly high on the top of the world. Screaming doesn't matter.
6. Go on a cruise. The best and lavish way to spend your vacation on a cruise experiencing the calm ocean and sea with tranquil effect travelling to destinations like Europe, Hawaii, Alaska and many more.
7. Try snow skiing. An amazing winter sport to invest your time, money and energy to make you feel energetic and thrilled.
8. Walk on beach with bare foot. Feel the sand and the soothing mother-nature.
9. Go on a road trip without any destination. Crazy?! No, not at all. The best ever thing to do before you die, it's totally worth it.
10. Visit all seven continents. It's like a huge expensive wish to add in your bucket list.
11. Live in a different country. Different people, culture, lifestyle, religion will surely change your perception.
12. Sleep under the stars. Cute and peaceful moment to share with a worthy person.
13. Watch all those damn movies, everyone keeps talking about. Yeah! Just watch them all.
14. Read all stupid books, everyone keeps talking about. So that, next time when someone talks about those authors, you can make a long list of books written by them.
15. Rule and conquer one of your fears. It's totally bullshit to die with holding on to your fears, at least defeat one of your fears.
16. Learn any foreign language. Creative and smart wish anybody could have.
17. Go off for a week without technology. It's a challenge! Simply no phones, no laptops, no TVs, no technology. Quite daring to accept!
18. Adopt a rescue pet. No fun with this. There are many stray dogs and cats to adopt.
19. Spend your one month's salary for needy people. If you can do that, you will be the most happiest person of this world.
20. Eat something that you would never try. Another daring wish you could have. Eating grasshopper, yuk!! Creepy and awful thing to do before you die.
Recommended: How to Live more Than 100 Years?
21. Learn any new skill. Guitar, piano, boxing whatever, just to make you regret free before dying.
22. Make a regrettable story. Kiss a person, become a gay or lesbian. No, not necessarily! But you can!
23. Visit a spooky or haunted place. Now that's what I call a daring heart to try this once.
24. Make a beach house. So creative and eco-friendly wish to add.
25. Swim in the ocean. Well, you can if you want really. If there's a will, there's a way.
26. Get fully drunk one night with friends. No more worries, stress, thoughts. Just be you and get lost getting fully drunk.
27. Donate blood. A very noble and worthy wish to have and fulfill once before dying.
28. Swim under a waterfall. If you love mother-nature's beauty, try this for sure. You will die at peace.
29. Watch a meteor shower. Beautiful and remarkable galaxy site to watch from the planet.
30. Walk through a vast lavender field. Well, simply beautiful and peaceful.
31. Climb a mountain. Love adventure? You should try this.
32. Try Bungee Jumping. Oh boy! I really want to go for bungee jumping before I die.
33. Be a part of La Tomatina festival. You can travel to Spain and fulfill your two wishes, travelling one foreign country and being a part of such fun festival.
34. Visit real Santa Clause in Finland. The people who are so curious to actually meet real Santa, can travel Finland to visit the real Santa.
35. Celebrate your 50th Anniversary. Well, before dying to celebrate 50th anniversary needs a real healthy and active lifestyle.
36. Go underwater diving. Watching water life under the sea would be amazing view.
37. Experience zero gravity. A worthy wish to get fulfilled is experiencing zero gravity, zero weight inside a zero gravity designed flight. But quite expensive!!
38. Stand on a Boulder Wedged Between Mountains. Thrilling and adventurous experience to stand on Kjeragbolten boulder in the Kjerag mountain in Norway. The rock measures five cubic meters and the drop to the bottom is hell yeah 3,228 feet. Have guts, then try it!!
39. Witness floating lanterns in Thailand. Sky lantern or Kongming lantern or Chinese lantern is worth it to watch once in a lifetime.
40. Go to the top of Eiffel Tower. Get on the top of the Eiffel Tower whose statue models you keep on your book shelves. A 'dream' thing to do before you die.
41. Visit Googleplex. The entire life you just Googled everything, and taking a Googleplex Tour in California is hell worth it to go for before you die.
42. Stand near the Hollywood Sign. It's kind of a madness, but madness is still fun.
43. Float in a dead sea. A dangerous yet adventurous stunt to try in a dead sea to float on.
44. Get a baby turtle pet. Sweet and adorable wish that mostly girls have.
45. Witness the northern lights. Northern Lights or Aurora Borealis is the experience of witnessing the unearthly colours and hearing the heavenly sounds of Aurora in the night sky is a wish in most people bucket list.
46. Go for Hot Air balloon ride. After flights and skydiving, you can count on this to get a scenic view of mountains, plains, rivers and water bodies from top.
47. Jump off a cliff. Only thing you can do to shuck off your fear from height.
48. Be in 2 states at a time. A wish that can be fulfilled by smart people.
49. Swim in Devil's Pool in Africa. The Victoria Falls quite dangerous and thrilling which is called as Devil's Pool is a worthwhile wish to try.
50. Soak up in hot springs in Iceland. The beauty of Iceland and the hot bathe lovers can go for soaking up in hot springs.
51. Complete a journal. The journal you're into, finish it before you die.
52. Publish your own book. Or you can publish your own journal into a book or a novel.
53. Go on a helicopter over a volcano. Hawaii, the best place to accomplish your daring wish.
54. Walk behind a waterfall. Wales, UK or South Iceland are some good options to chill out behind the waterfalls.
55. Swim with dolphins. Real cute and adorable dolphins are amazing to have fun with. You should try this to let your inner baby come out.
56. Watch the Cinderella Castle Fireworks in real. Get the real Disney feeling watching the live Cinderella Castle Fireworks at Orlando, Magic Kingdom.
57. Help a stranger. Help a stranger. Offer food, shelter, clothes for your inner peace.
58. Name a star. You can name a star after your loved one's name or your name which is totally free by NASA. It's official!!
59. Throw a message in a bottle. Get a bottle and write any message you want and throw it simply into a sea or ocean.
60. Follow a dream. Any dream mentioned above or any different as your wish. You have got lots of choice to follow your dream which is the most magical and remarkable.
More Articles: