10 Best Natural Ingredients For Hair Conditioning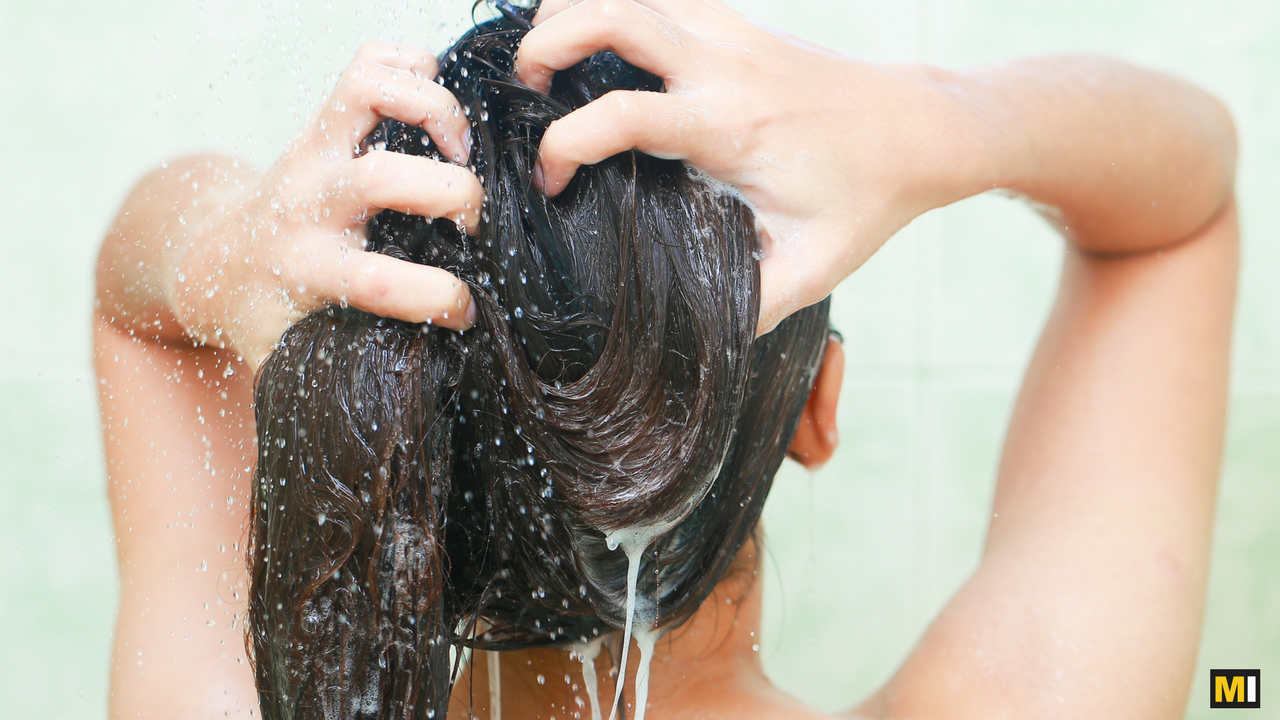 Hair damage has been a very common concern among all of us. Hair which is one of the most important beauty component of human beauty needs regular care and nourishment. Many of us blindly follow hair care regime and rituals to get healthy shiny hair but unfortunately we end up having rough, dull and unhealthy hair. One of the most important factor of hair care regime is hair conditioning. Conditioning your hair not only restores the moisture in the hair follicles and strands but all also nourish hair keeping them strong, healthy and shiny. There are many hair conditioning products available in the stores and markets that guarantee with amazing attractive looking hair but are they really effective? Are those hair conditioners and moisturizing serums working on your hair truly? Well, you know the answer. If you're really exhausted trying out all those deceiving products in the market, try these super natural ingredients for your hair conditioning that are easily available at your home. Here are those money saving ingredients.
1. Coconut Oil
That traditional hair care tip many of us have heard from our mothers and grandmas is really effective. Coconut oil is an amazing hair conditioner that locks in moisture conditioning scalp and strengthening hair. Coconut oil is rich in vitamins and minerals that nourishes hair from the very root giving it the real shine and smoothness.
2. Coconut Milk
Exactly the same however coconut milk is more effective than coconut oil as the oil is extracted from the milk itself. The anti-microbial properties present in coconut milk strengthen hair strands making them long and dense. Coconut milk not only conditions your hair adding extra smoothness to it but also helps to remove sebum build up from hair follicles.
3. Aloe Vera
Aloe vera  is a very common herb found in everyone's backyard or garden. It has amazing benefits for your hair which makes it an amazing hair conditioning natural ingredient. It has a component called proteolytic enzyme that repairs dead skin cells on your scalp conditioning it remarkably adding extra shine and smoothness. Aloe vera prevents dandruff and itching of the scalp too.
4. Honey
Till yet, you have been using this super useful ingredient only to get a healthy looking and glowing skin. But, the best news is honey can condition your hair effectively too. Honey adds enough moisture to your hair and scalp conditioning it from the roots. It not only adds shine to your hair but also prevents dandruff promoting faster hair growth.
5. Yogurt
Have you been using curd or yogurt only for your skin? Well, use it for your hair too. Yogurt adds shine to your hair locking in moisture in the roots, strands and scalp. It conditions your hair making them strong and non frizzy. Yogurt is a best remedy for treating split ends and dry dull hair.
6. Eggs
Eggs is also one of the traditional and natural ingredient that has been used for hair conditioning. Especially egg yolk contains fats and proteins that adds moisture in your hair. Egg white contains bacteria killing enzymes that remove unwanted grease and oil from your scalp adding extra shine making your hair smooth and silky.
7. Milk
Milk is a rich source of protein that boosts hair growth making them super healthy. Milk adds moisture to your hair making them strong from the roots keeping the scalp nourished. Milk prevents dryness and frizzy hair and also helps in untangling your hair.
8. Apple Cider Vinegar
Apple cider vinegar is an amazing hair care remedy that gives you all round protection. It not only conditions your hair but also balances your hair pH, rejuvenated your hair and scalp, reduces dryness, adds shine, treats split ends, protects from sun damage, reduces dandruff and itchy scalp, detangles your hair preventing hair breakage, prevents hairfall promoting healthy hair growth.
Recommended: Easy & Natural Home Remedies To Grow Hair Faster
9. Banana
Banana is a great food for energy however great for your hair too. It is a natural ingredient that conditions your hair and prevents hair damage, dryness and frizzy hair. It nourishes scalp with its vitamins and minerals fighting hairfall and dandruff too.
10. Hibiscus
This red flower is highly beneficial for your hair which is quite common in everyone's garden. Hibiscus conditions and nourishes your hair restricting hairfall and dandruff and greying of hair. The slimy feature of this flower adds shine to your hair making it silky smooth and preventing frizzy damaged hair.