Deepika Padukone's Top Flawless Fashion Looks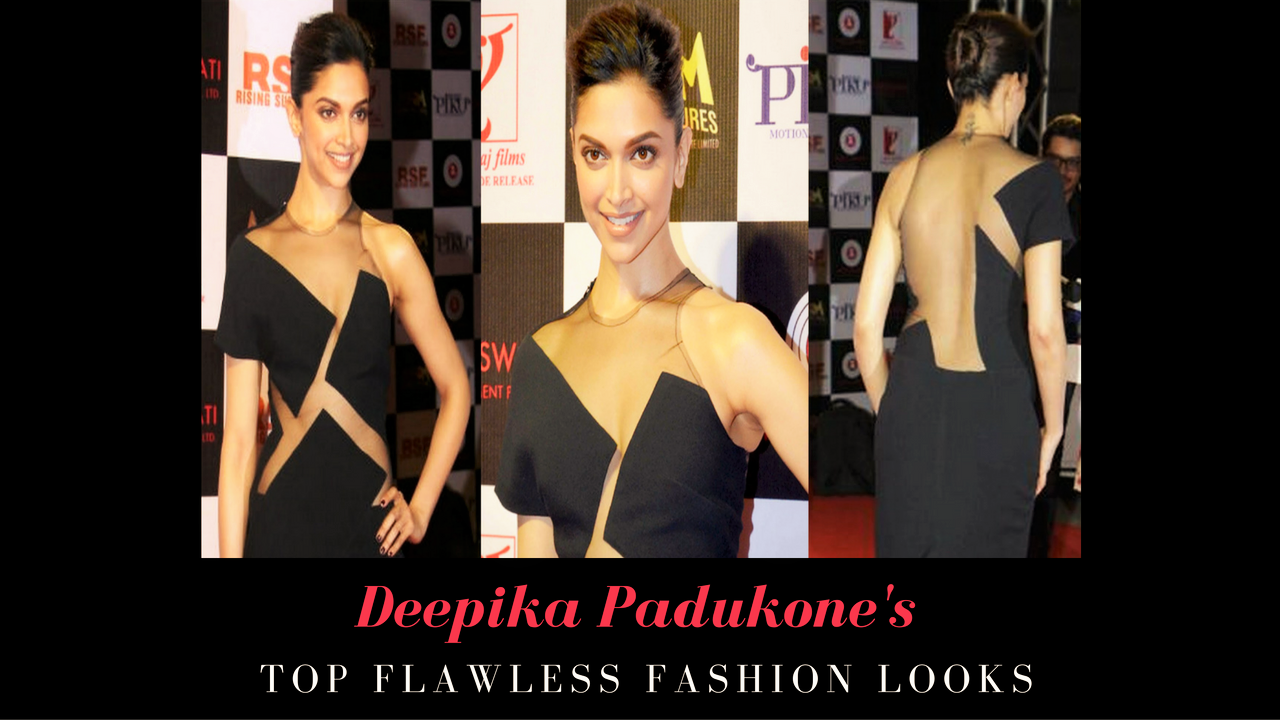 Bollywood's hot beauty Deepika Padukone always maintain to be on top whether it's movies or fashion files, getting it picture perfect each and every time. Be it a funky casual get up, a formal elegant gown or chick look, a sari look or racy shorts, Deepika simply rules with her flawless makeup and hairdo. Let's have a look on her best and top fashionable looks:
1. Deepika Padukone's Off-Yellow Gown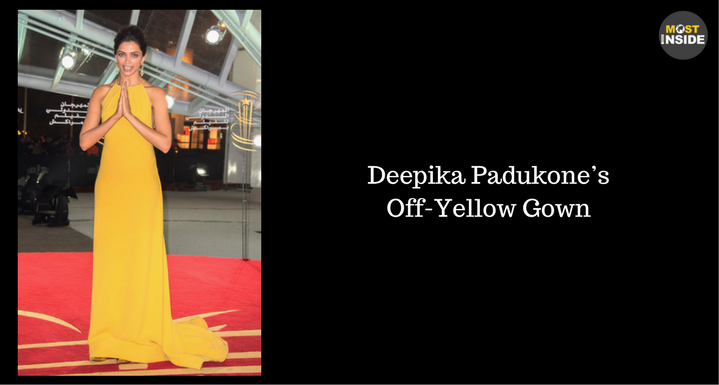 Deepika Padukone was in an intricate off-yellow rich mustard shade, evening gown designed by Gauri and Nainika at Marrakech International Film Festival, giving a classy look by wearing natural thin lip gloss, a pair of golden Kundan ear pieces and loose bun hair style.
2. Deepika Padukone at ITV Studios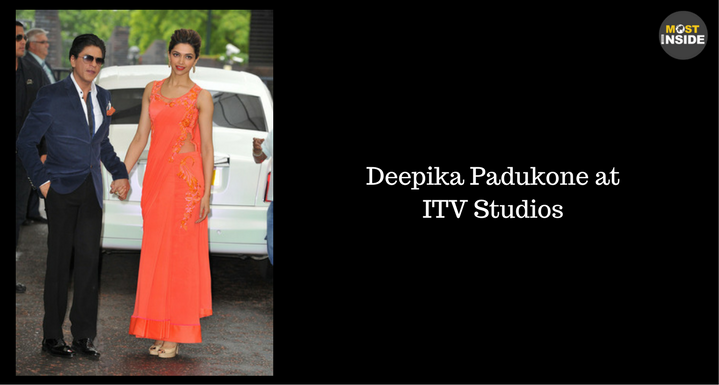 Bollywood top ruling actress Deepika Padukone was at a visit to ITV Studios stunned in an apricot shade sleeky dress with an imperative side panel with a creamy pair of clog sandals.
3. Deepika Padukone at Cannes Red Carpet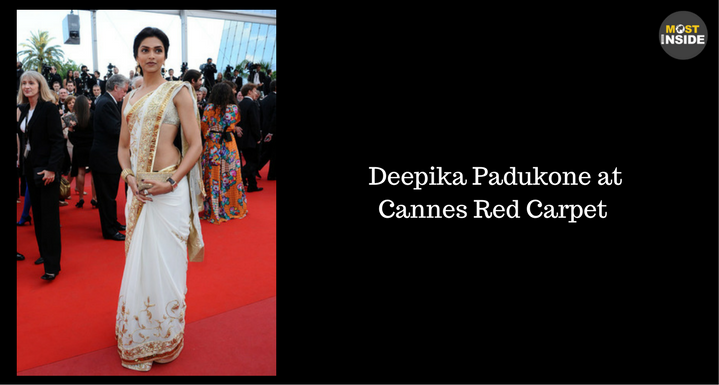 Deepika Padukone representing Indian tradition in a bona fide Indian designed white with golden lace saree crafted by Rohit Bal at Canned Film Festival Red Carpet. Her traditional look was convoyed beautifully by an exquisite chainmail clutch with gold clench and an opulent rectangular magnificent silver watch.
4. Deepika Padukone in Bold Black Attire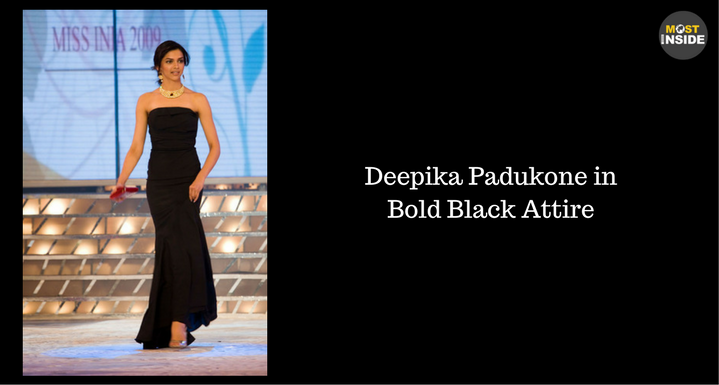 Bollywood beauty Deepika Padukone flaunting her bold look in rich black elegant strapless evening gown completing her bold look with a pair of silver slide sandals, a golden neck piece with black gem on centre giving a perfect jury look at Miss India Contest event.
5. Deepika Padukone's look at London Premiere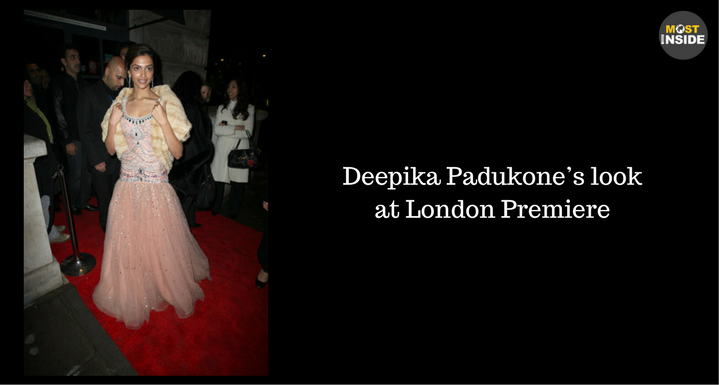 Deepika donned in an enticing pale pink studded evening gown with pink jazzy tulle bottom accompanied by an indulgent butter colour fur stole at London Premiere of Chandni Chowk to China. When comes to styling Deepika never lags behind for a flawless look. Deepika was looking impeccable in her pale pink enchanting dress which is contrasted by her classic French Manicure.  
6. Deepika Padukone in an Contemporary Saree Look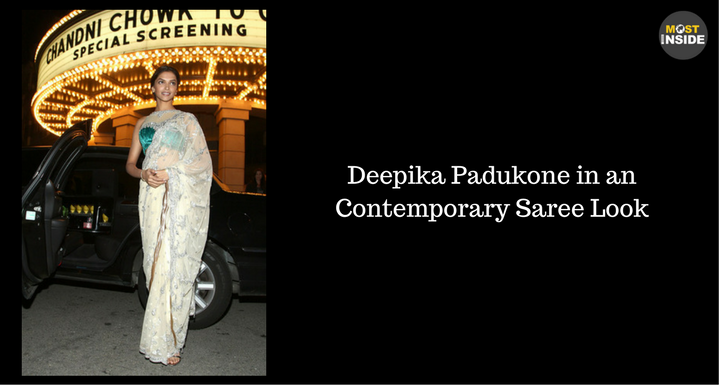 Bollywood queen Deepika donned in an alluring emrald green high neck sleeveless bodice with an appealing cream shade saree concluding her traditional look with centre-parted bun and thin lip gloss at premiere of Chandni Chowk to China.
7. Deepika Padukone in Gold Sheer Gown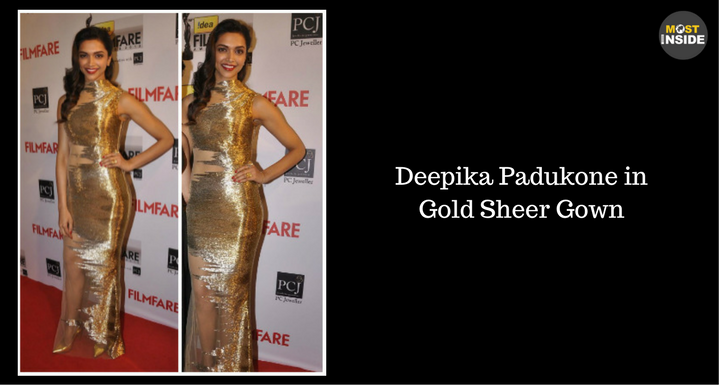 Deepika flaunting a ravishing look in a gauzy embellished golden gown ending up finely with pure red nail colour and dreadlocks falling front at Film Fare Awards.
8. Deepika Padukone in Anarkali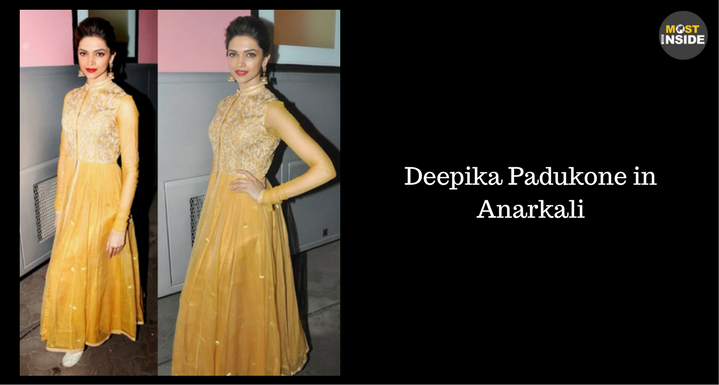 Deepika in a lovely golden Anarkali dress designed by Pankaj and Nidhi ending up with classy kundar earrings and bold red lip shade.
Watch: Deepika Padukone's Flawless Look in Tanishq "Queen Of Hearts" Ad Making
9. Deepika Padukone's Gucci Outfit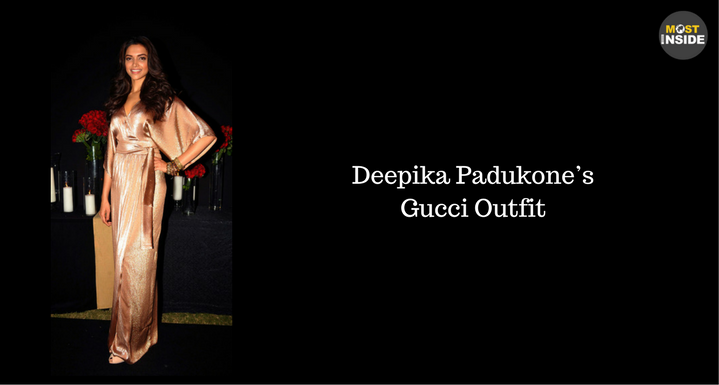 Deepika Padukone killing and racy look in impressive golden Gucci dress concluded by pair of mule sandals and some funky bold bangle accessories to give a perfect evening look.
10. Deepika's Champagne Gown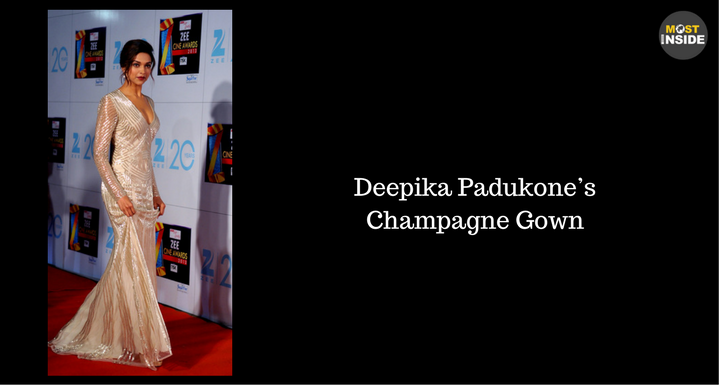 Deepika wearing a shimmering long sleeve Champagne gown designed by Naeem Khan which is getting a contrasting look for a messy hairdo and bold red lip colour.
11. Deepika in Emrald Green Backless Dress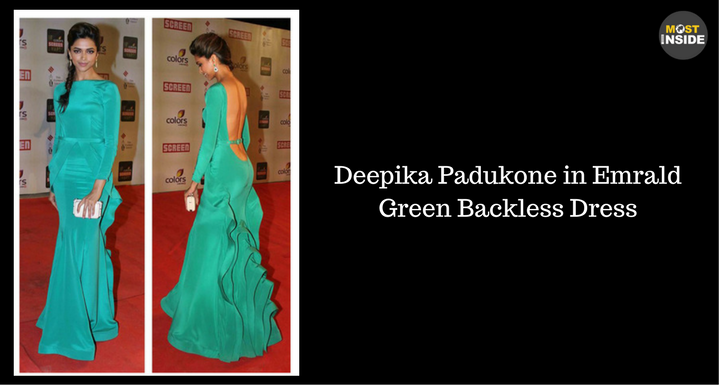 B-town queen Deepika Padukone in an emrald green serene backless gown crafted finely by Gauri and Nainika accompanied by a messy and fluffy side braid hairdo and a classy white box clutch.