Amazing Health Benefits of Foot Massage and Reflexology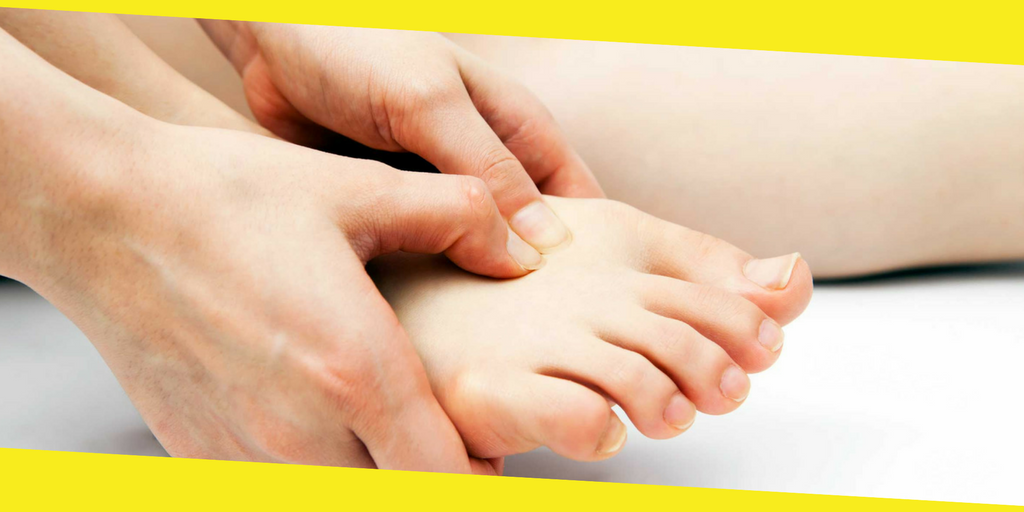 We are very clearly aware of the fact that our feet get mostly tired and exhausted in our all day's work, because no matter how advance our transportation facility becomes, we still never leave walking. Our feet do a lot of work be it walking to the cafeteria, or morning brisk walks, even shopping we have to walk at least 2 kilometers a day. And if we start talking about the exposure of our feet to sun, dirt and pollution, I guess our feet would need more care and pampering as compared to our beautiful face and body. Pampering your feet makes your feet and toes strong, flexible and promotes good health and well being. However, foot massage is associated with reflexology which is known as zone therapy that involves applying pressure on feet, hands and fingers and other reflex areas of the body that enhances physical and psychological health. Our foot carries our entire body weight and needs proper foot massage and acupressure therapy. Here are some of the health benefits of foot massage and reflexology.
1. Curbs pain
Talking about pains and body aches, we people always tend to curb those pain by popping up few pain killer pills every time. But do you know foot massage and reflexology has one of the miraculous benefit on your body pain and aches. The massage and pressure points activate your nerve endings and increase blood circulation that alleviate pain and aches naturally.
2. Improves memory
Reflexology, especially foot massage provide enough oxygen to body cells and brain cells that helps to stimulate brain cells and function smoothly improving the blood circulation to the brain and cognitive power.
3. Helps to treat constipation
One of the most useful health benefits for all constipation patients is foot massage and reflexology can help in treating constipation. It not only eases the motion but also helps in proper digestion improving the gut health.
4. Improved blood circulation
Reflexology and foot massage directly affects your blood circulation in your entire body and activating all nerve endings for better functioning of all organs. Reflexology controls blood pressure and also keeps diabetes in control.
5. Promotes good sleep
Foot massage or acupressure on hands and palms induce sleep maintaining your disturbed sleep patterns, insomnia and sleep deprivation. Reflexology also improves quality of your sleep.
6. Helps to relax your body
No doubt when your sleep quality and sleeping disorders get alleviated by acupressure and foot massage your body automatically goes to the relaxed zone where your blood circulation becomes consistently active lowering your anxiety levels.
7. Alleviates inflammation and Edema
Another super health benefit of foot massage and reflexology is reducing the effect of inflammation or swelling of hands and feet during pregnancy which is called as Edema. Regular foot massage during pregnancy alleviates the uncomfortable feeling due to the swelling of feet and hands due to water retention.
8. Fights stress and depression
Have your tried everything for beating stress, anxiety and depression including yoga and meditation. Well, the solution is here. Accupressure and reflexology can help to beat and reduce stress levels and depression. The pressure activate the nerve endings of your body that regulate your stress hormones and finally inhibiting these hormones and their negative effects.
9. Helps to treat PMS, PCOS and menopause symptoms
Many women have/had experienced and are experiencing very common issues such as PMS, PCOD, PCOS and even menopause symptoms that include bloating, fatigue, increased TSH, heavy menstrual bleeding, irregular menstruation, painful menstruation, irritability, insomnia, headaches and nausea. Foot massage or reflexology have huge health benefits in treating these gyaening issues. It not only regulation normal menstruation but also controls hormonal imbalance.
10. Relaxes restless leg syndrome
Have you ever felt a very weird leg cramp in the middle of your nights sleep? That is an neurological disorder that makes you feel sudden pulling, throbbing sensation in your calf muscles which makes you unable to move your leg. Reflexology can miraculously alleviate the restless leg syndrome by directly working on the nerve endings by relaxing them and improving blood circulation in them.
Recommended: 6 Easy Ways to Enjoy That Salon Like Scalp Massage at Home
11. Regulates blood pressure
Be it high blood pressure or low blood pressure, reflexology and foot massage can keep the blood pressure in control significantly. Regular foot massage improves blood circulation all around the body that helps to control the pressure of the blood.
12. Helps in quick healing and recovery
Massaging and reflexology relax body muscles and also activate blood circulation that helps in mending the tissues and cells for faster recovery and quick healing.
13. Alleviate migraines and headaches
Migraine and headaches can easily be treated by acupressure and reflexology. One of the best health benefit of foot massage or reflexology is reducing headaches and migraines effectively by relieving tension in muscles and lowering stress levels.
14. Keeps thyroid in control
Thyroid involves TSH, T3 and T4 which are associated with stress levels and inflammation in your body that is regulated by thyroid gland. When any of the thyroid factors fluctuate inflammation and stress levels can increase in your body. But regular foot massage and acupressure can help you to keep our thyroid levels in control.
Recommended: 7 Health Risks Of Wearing Heels You Didn't Know