Top 6 High Performance Power Banks In India
Having made smartphones an integral part of our lives, it feels nightmarish to walk with phones that have run out of battery. Before the end of the day, when your smartphone's battery gets discharged, you feel completely disconnected from the virtual world. So here comes power bank aka portable battery chargers to your rescue that can save you from the disappointment of a switched off smartphone or tablet.
But such a lifeguard which is itself having low battery back-up can be of no help. Purchasing a power bank having humongous back-up can prove of great use when you are travelling long distances or you are having long video conferences via smartphone. In terms of prices too, the high performance power banks are offered at inexpensive and competitive prices as it has become an indispensable need for the smartphone maniacs.
So if you cannot afford to run out of charge, then purchase from these top 6 high performance power banks in India that have high battery capacity and also comes at pocket friendly price: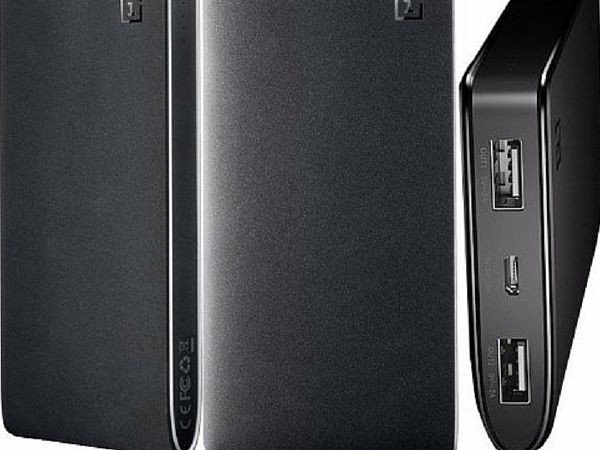 If you are considering to purchase a sleek and compact power bank, then you can undoubtedly go for OnePlus 10000 mAh external battery pack. It comes with a dual USB port for charging two devices simultaneously. This power bank is lightweight and instead of any buttons, they have LED indicators to let you know the charging levels and can be activated with a single shake. This portable charger hosts overcharging and overheating protection that ensures complete safety to your device. It is also suitable for charging tablets. Available in classy colours like Sandstone Black and Silk White, this chic piece of gadget will definitely become your phone's best portable companion.
Price –  Rs. 1799 (Available on Flipkart.com)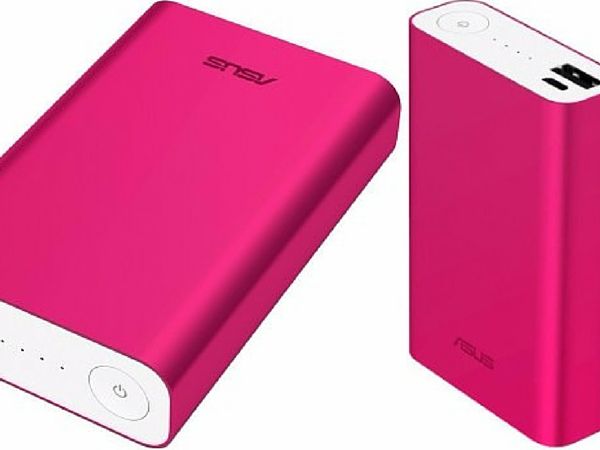 Yet another lightweight yet high powered portable charger is Asus Zen Power that stores a battery capacity of 10050 mAh. With extremely handy and sophisticated appeal, this power bank has micro connector with auto detection of plug-in and plug-out and has a charge time of 6 hours. In terms of protection, this Asus Zen Power Bank ensures temperature protection, short circuit protection, adapter protection, scratch protection and has aluminium outer case with impact resistance and longer lifespan. Following its legacy of bringing in trendier looking gadgets, this Asus power bank is offered in six vibrant colours along with a warranty of 6 months.
Price – Rs. 1499 (Available on Flipkart.com)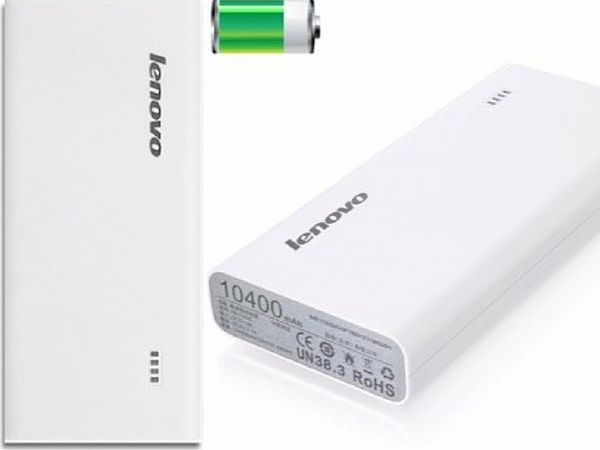 Exhibiting its adeptness is offering futuristic styling aesthetics with its gadgets, is Lenovo PA10400 power bank that has dual output USB interfaces. This portable and lightweight charger has larger battery capacity and charges quickly. It comes with an auto sensing technology and also has an intelligent multiple protection design. Available in an upbeat white colour, the gadget will come with a 1 year brand manufacturer warranty.
Price – Rs. 1299 (Available on Flipkart.com)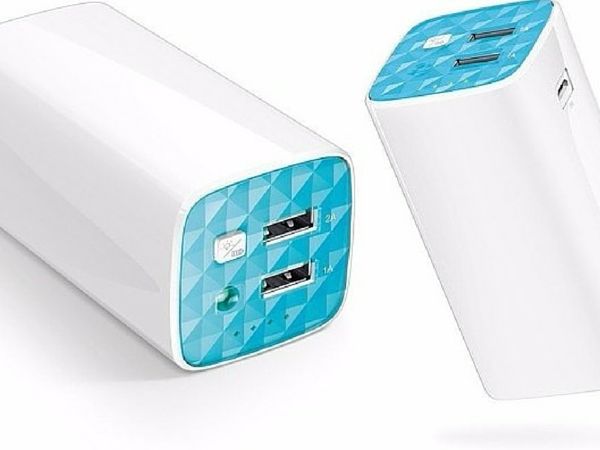 In case you are out of reach of any charging plug and your smartphone is ready to bid adieu, then here comes TP-Link TL-PB10400 power bank that will help to get your phone's energy restored. With two USB ports and extremely fast charging ability, you can make utmost use of your smartphone by charging it 3 to 5 times. You can completely rely on this gadget as it offers short circuit protection, overcharging protection, overheating and over discharge protection.
Apart from safe charging, high quality circuitry shoots up the efficiency and energy wastage prevention rate by 90 percent. Additionally, this power bank which is uniquely styled in white and blue colour has a built in flashlight that is powerful too. There are four LED lights in this power bank that displays charging status and battery level.
Price – Rs. 1350 (Available on Flipkart.com)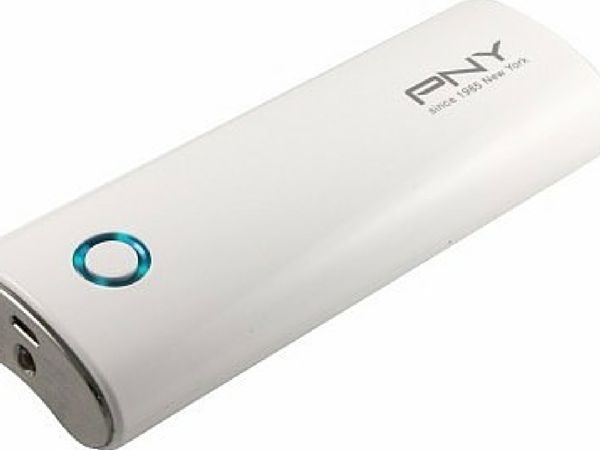 This sleek and ergonomically styled portable charger not only looks stunning but has a whopping battery capacity of 10400 mAh. It can be easily held and carried during travelling and this PNY BE-740 has a built-in LED torch to light your path when you cannot rely on your phone's flashlight. This gadget is extremely reliable as it delivers stable performance along with safety attributes such as overcharge and over discharge protection. The power bank has 4 light LED display that indicates how much charge is left so that you can plan your usage accordingly. Available in a single white colour option, this ubercool power bank has 1 year limited warranty.
Price – Rs. 1290 (Available on Flipkart.com)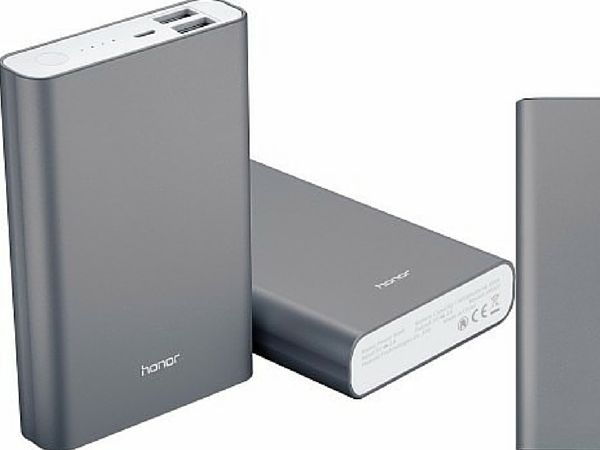 With an enormous capacity of 13000 mAh, the Honor Power Bank AP007 is fully compatible with most mainstream mobile phones and tablets. This high performance power bank has two USB ports giving you the opportunity to charge smartphone and tablet at the same time. The intelligent design allocates power according to the loading capacity of each device that is being charged to ensure complete safety.  
The power bank is equipped with intelligent control chip and professional circuit design to provide multiple security for the device as well as your phone or tablet. The aluminium unibody construction that is resistant to dust and light splash of water is also protected from sweat corrosion.  Available in a single grey colour, the Honor Power Bank AP007 also has 6 months warranty.
Price – Rs. 1399 (Available on Flipkart.com)