Jammu & Kashmir – A Pristine Paradise For Honeymooners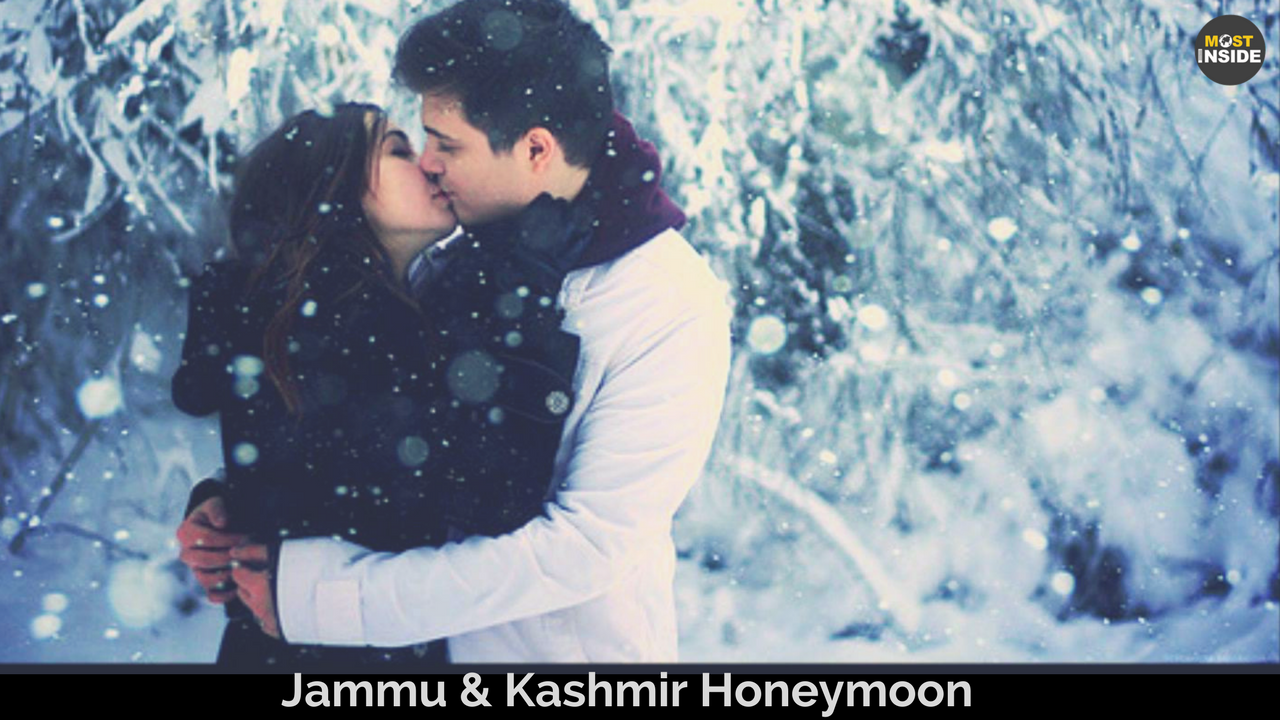 Every newly wed couple dreams about spending some quality time together amidst mesmerising surroundings to start their new journey together. Known as the Paradise of India, Jammu & Kashmir is definitely one of the most stunning honeymoon destination that flaunts snow clad peaks, sparkling lakes, large rivers, lush green meadows, cold deserts, pilgrim places, heritage destinations, etc. The backdrop of the gigantic Himalayan ranges with diverse exotic wild life and spectacular natural scenic places makes Jammu & Kashmir an apt honeymoon spot for couples seeking romance with some adventure too.
The breath-taking scenery of Jammu & Kashmir is attributed by western Himalayas, lofty mountain ranges, beautiful lakes, rivers, passes, glaciers, plateaus, etc. Apart from the natural beauty, what makes Jammu & Kashmir an ideal place for celebrating your new relationship is that it also has a rich cultural history featured by the presence of majestic sacred temples, mosques, monasteries and caves.
Nature has lavishly blessed Kashmir and its valleys with abundant beauty. The houseboat ride in Dal lake along with trekking opportunities in the mountain ranges will make your experience unforgettable and extremely thrilling. Jammu on the contrary has more architectural touch of the Maharajas and flaunts beguiling ancient structures and remnants that showcase how people here are very fond of folk dance and music since ages.
Besides, Jammu & Kashmir celebrates Lohri and Baisakhi and hosts 3 day Jammu crafts mela during February every year. This state also celebrates a major festival at Kali temple in Bahu Fort called Bahu mela twice a year, first during March- April and second during September- October. This heaven on earth definitely is rich in flora and fauna too and amidst the dense forests of Kashmir, you can spot some rare animals like the Snow Leopard, Musk Deer, Wolf, Black Bear, Red Bear, etc apart from melodious birds like water pigoens, ducks, goose, chakor, wagtails, heron, etc.
If you really wish to make your honeymoon an extremely romantic and memorable experience, then have a look at these 9 must visit honeymoon spots in Jammu & Kashmir:
1. Srinagar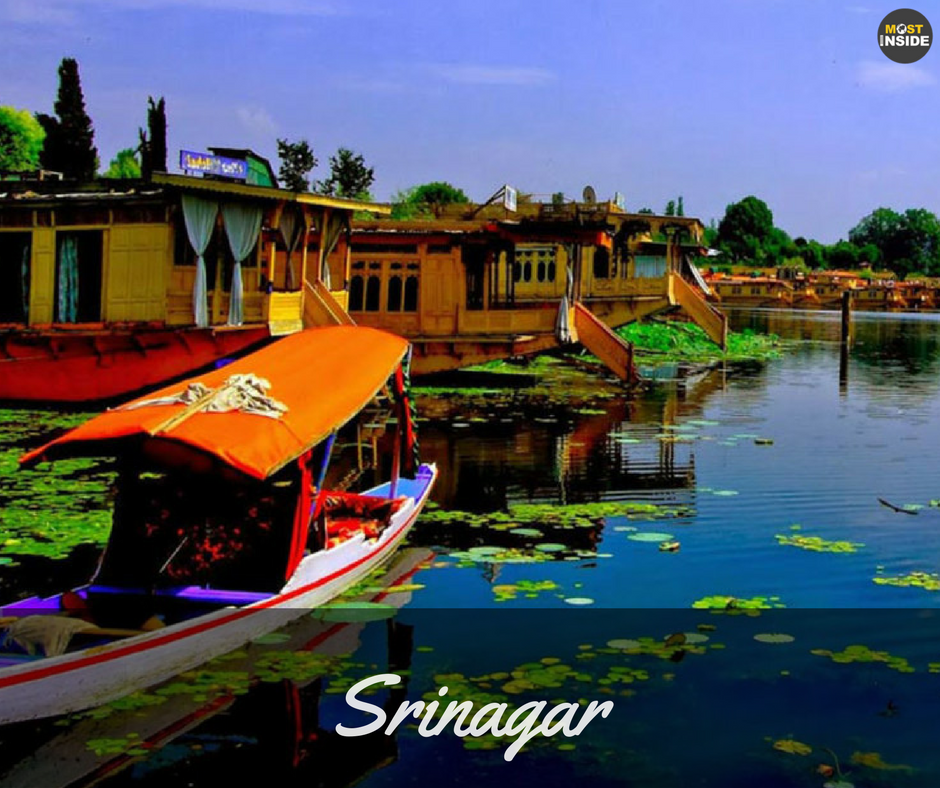 Situated on the banks of river Jhelum is this enchanting city called Srinagar, which is one of the most visited places in the entire country. The captivating beauty of the Dal Lake, Nagin Lake and Anchar Lake offers you a seclusion from the ever busy urban life and the peacefulness of this place is in fact, the perfect romantic start of your new journey together. You can hire houseboats to explore the landscapes here and to spend some romantic moments in the blissful climate. Srinagar is also famous for its tourist places like Chashma Shahi, Nishat Bagh, Shalimar Bagh, Pari Mahal and Naseem Bagh. Religious places like the Shankaracharya Temple, Jama Masjid and Hazratbal Shrine are also worth visiting.
2. Gulmarg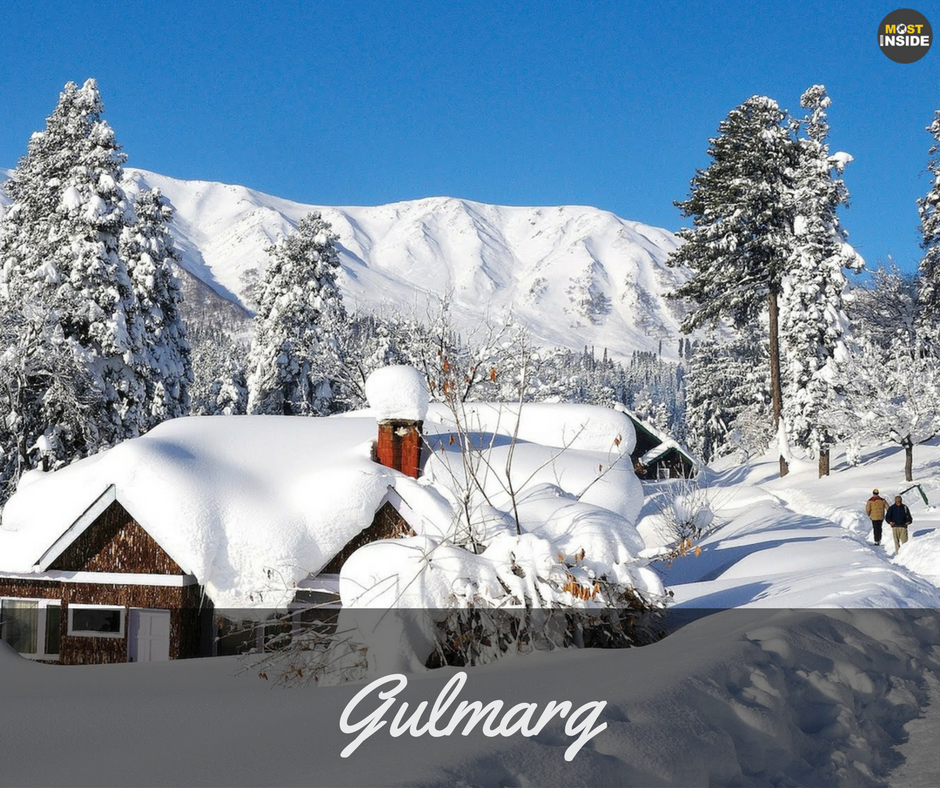 One of the best landscapes you can ever find in India is offered by this place that clearly explains why Jammu & Kashmir is India's heaven on earth. The word Gulmarg implies meadow of flowers and this place certainly makes you feel that romance is in the air. Amidst viewing the astonishing landscapes, you can enjoy the snow sports during the winter climate when the entire place dazzles with thick snow. If you are more of an outdoor couple, the Gulmarg is definitely an apt place for you as it offers cheap accommodation, wide scope for local shopping and versatile options for adventure seeking couples. But make sure you book your accommodation well in advance as Gulmarg is a hot spot for every tourist visiting Jammu & Kashmir.
3. Pahalgam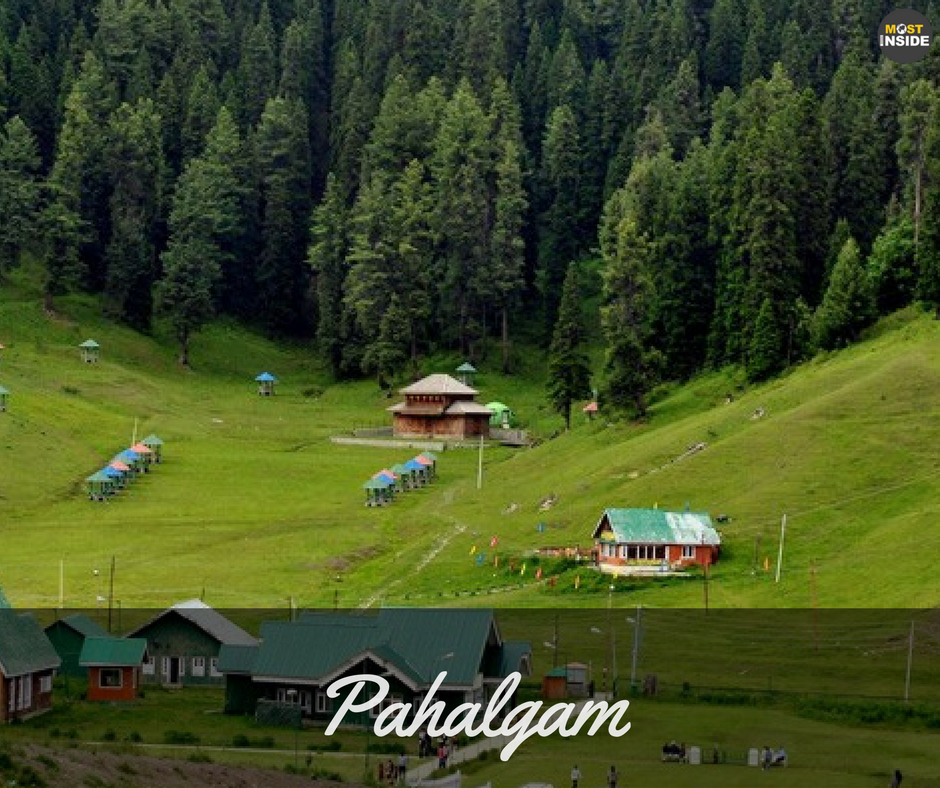 Resting in the shelter of the peaceful Anantnag district is this small town Pahalgam that has established itself as the honeymooner's nest. You may not know but many of the scenic places you have seen in Bollywood movies have been actually shot here. Spread along the banks of Lidder river, this place is the base for trekking trails like Kolohoi Glacier, Zanskar, Amarnath and Kargil. The nearby meadow of Chandanwari is said to be the starting point of the holy Amarnath Yatra. For married couples, you better stick around this place where the conifer forests will make you fall in love with Jammu & Kashmir. You can also visit the Sun Temple, Sheshnaag Lake, Betaab Valley and Baisaran.
4. Sonmarg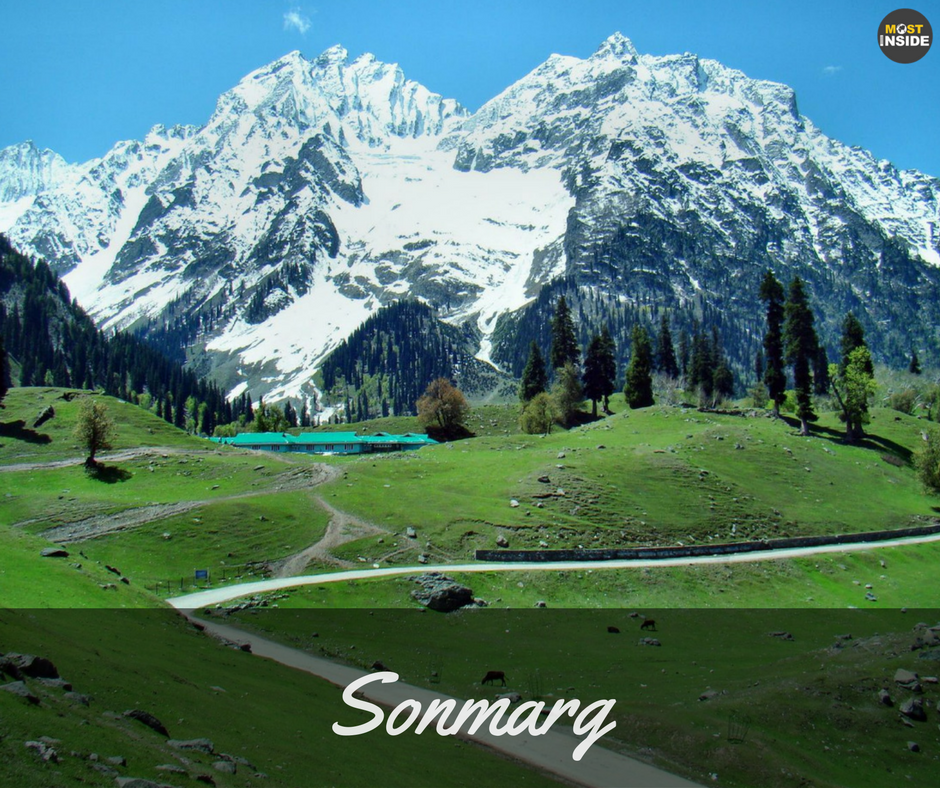 Located along the Srinagar-Leh highway, Sonmarg is a quiet valley in the lap of the nature. The word Sonmarg means meadow of gold and with snowy mountains glowing in the sunlight and carpeted by alpine flowers, this place surely is a golden retreat. The meandering Sindh river adds to the glamour of this place. Waterfalls and Thajiwas glacier are the main tourist attractions here and your eyes will get delighted after seeing the beautiful contrast of white sparkling water on the backdrop of lush green mountains.  
5. Jammu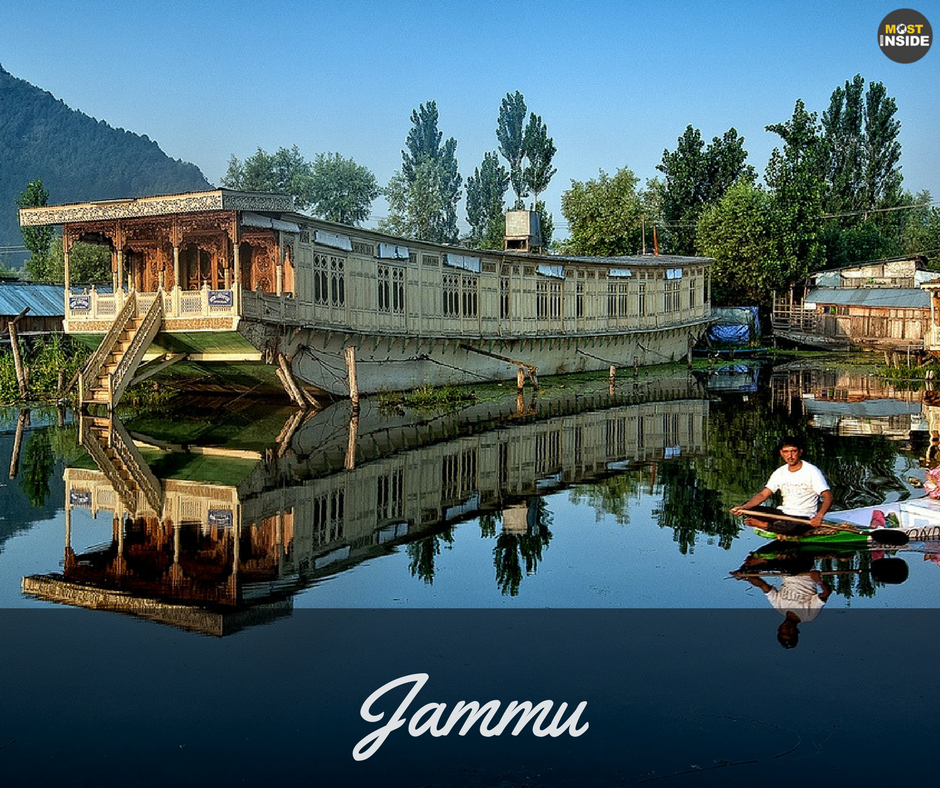 Located towards southern part of this state, Jammu offers great versatility in terms of terrain and scenic beauty. This city is popular as the City of Temples and is even known by the name Jammu Tawi. The meandering Tawi river flowing on the foothills and surrounded by the Trikuta range, Jammu definitely is a romantic escape for love birds. Some of the most ancient temples such as Purmandal and Vaishno Devi attract tourists from all over the nation. These shrines have a magical touch and spiritual feeling attached to them that you won't be able to resist yourself from visiting these places. If you want to explore some of the most beautiful and conserved flora and fauna, then visit Nandini Wildlife Sanctuary and if you are a shopping maniac, then Jammu offers diverse markets such as Raghunath Bazaar, Gole Market, City Square, Bahu Plaza and Apsara Road.
6. The Mughal Gardens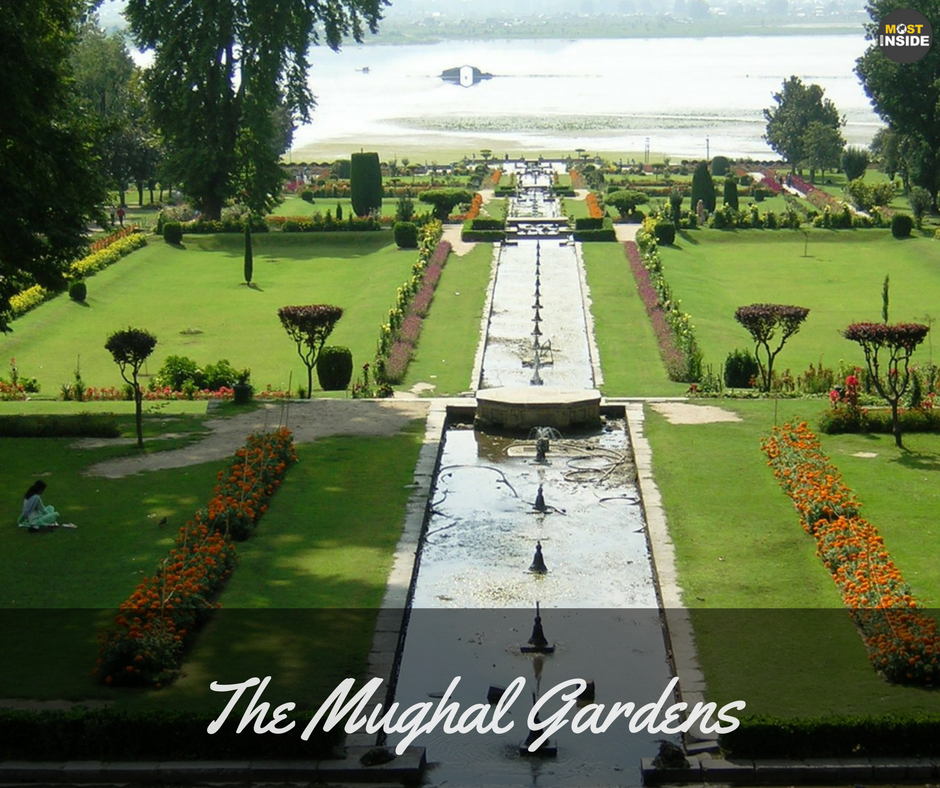 The Mughal Gardens are located on the eastern part of the Dal Lake and comprises of four gardens, viz., Chashma Shahi, Pari Mahal, Nishat and Shalimar Bagh. These gardens provide the best of view of the royal Kashmir with beauty enhanced by sparkling lakes and lofty mountains. Of these the Nishat and Shalimar gardens are quite famous among the honeymooners as flowerbeds, trees and fountains create a dramatically romantic environment where you can sink in to express your love for your partner.
Recommended: 10 Things To Know Before Going On Honeymoon Trip
7. Kokernag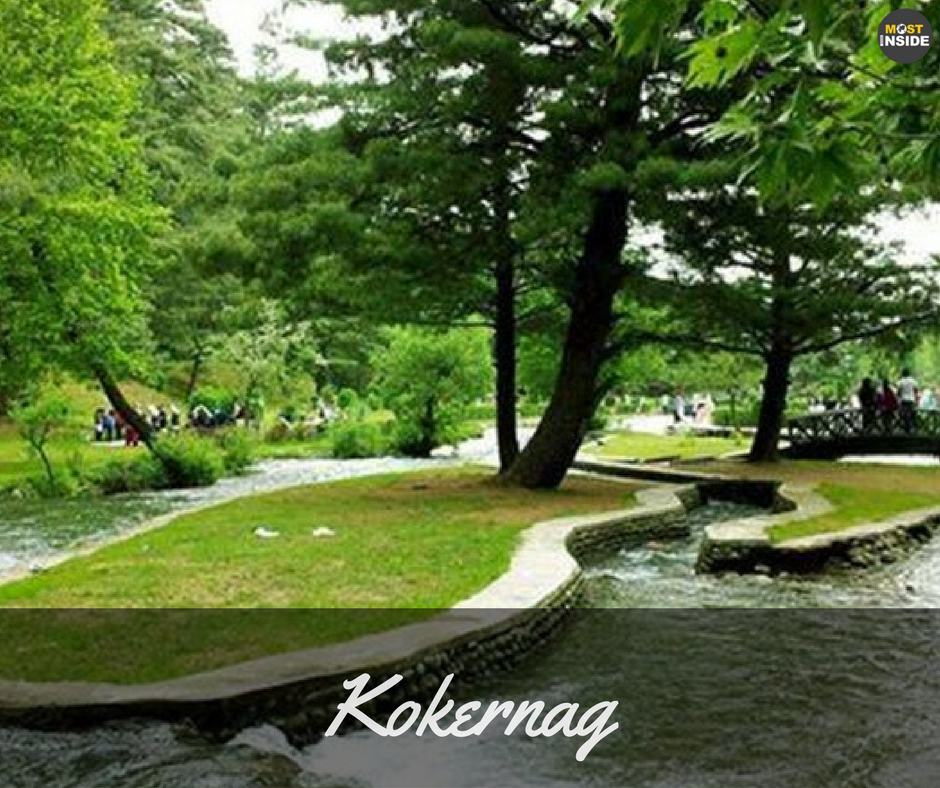 Also known as Kukernag, this place has gradually become a favourite hub for honeymoon couples due to its scenic landscapes and serene ambience. It is mainly during weekends that this place sees huge crowd. The crowd here is mainly because of the Kokernag Waterfalls and you must definitely take your partner to this place to enjoy the melodious sound of waterfalls amidst the stillness of this place while delighting your eyes with the marvellous natural surroundings.
8. Bahu Fort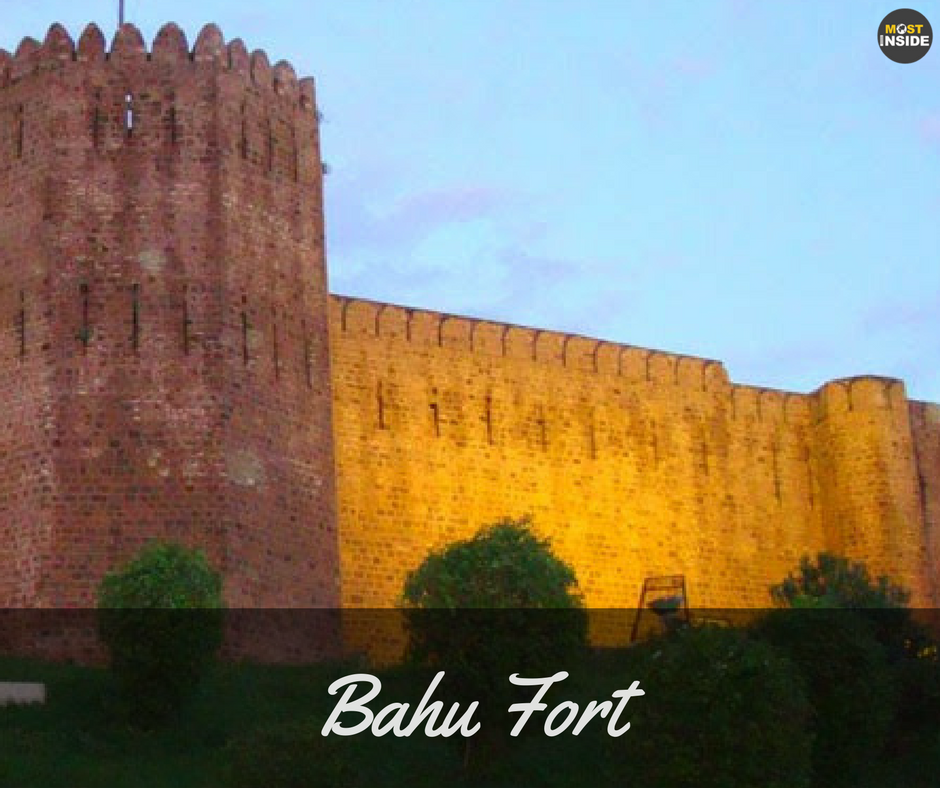 Recommended: Andaman & Nicobar Islands – Best Honeymoon Destination
Built around 3000 years ago, the Bahu Fort was originally a creation of Raja Bahulochan. This fort stands on an upland plateau on the bank of the river Tawi and is a typical representation of the grandeur of the Royal family in Jammu & Kashmir. The fort even has a temple of Goddess Kali and  behind the fort is a widely spread forest. This fort is a popular among tourists as it has well maintained lush green terraced gardens and breathtaking view of waterfalls.
9. Krimchi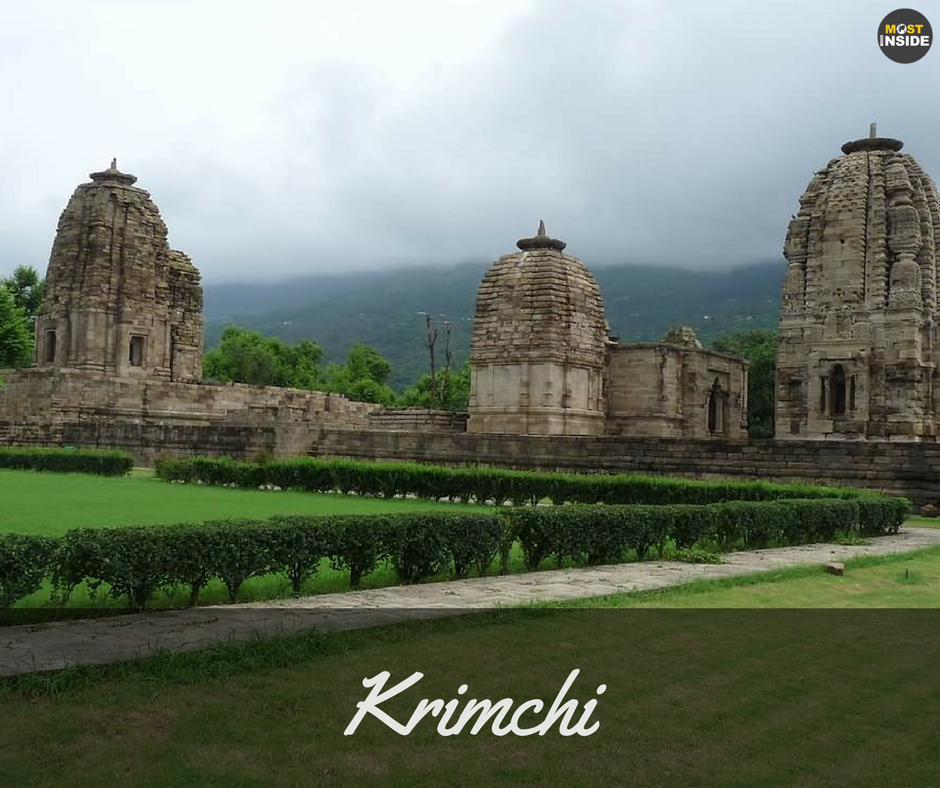 Krimchi is a small yet beautiful place in Jammu that hosts three oldest temples in the state. The architectural structure of these temples seem to have the Greek influence. The temples look similar to the Lingaraja temple in Bhubaneshwar, Orissa. Whether you are quite religious or not, but visiting this place just to see its magnificent designing will be worth your time.
Recommended: Top 7 Romantic Honeymoon Places in India