Here's What The Next Gen Reliance Jio DTH Has To Offer This New Year | Plans | Features | Pricing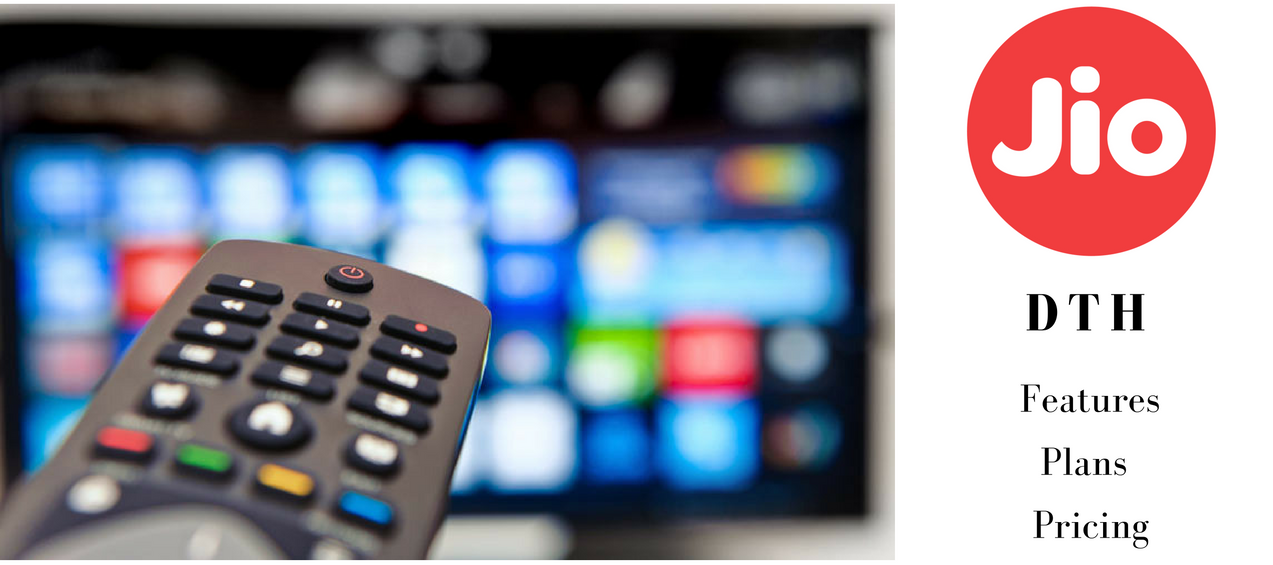 Following Dhirubhai Ambani's dream of bringing digital revolution in India, Reliance had recently launched Jio 4G Sim free of charge with unlimited 4G internet access for 6 months. Post the launch of Jio welcome offer, Reliance Jio has currently a large subscriber base of 50 million people in India and in its aim to cover over 100 million subscribers, the company has announced an extension of the welcome offer that will be known as 'Happy New Year Offer', which will be available till March 2017.
Apart from the Jio Sim, Reliance is on its way to become a pioneering telecom company through launch of DTH and broadband services to take on arch rivals like Airtel, Tata, Videocon, BSNL, Vodafone, etc. In a bid to create a sensation, Reliance Jio DTH services will offer innovative features and highly economical plans to suit the requirements of every target segment. Planning to be launched by mid December this year, the Reliance Jio DTH is expected to be the cheapest ever DTH service in India with competitively priced monthly packs and set top box.
Reliance Jio DTH Features
Reliance Jio is planning to offer set top box that runs on Android operating system comprising of few preinstalled apps and games for their subscribers. The smart set top box will come with Jio broadband connection that promises to provide 1 Gbps speed and subscribers can watch TV channels using this Internet set top box.

The set top box is designed to be connected to the nearest Reliance Jio tower through a CPE device that will provide both internet and DTH services through fibre optic connection. The set top box will act as a router that can connect up to 44 devices simultaneously.

A subscriber of Reliance Jio DTH can easily pause any TV show on one device and resume the same show on a different device.

The Reliance Jio DTH also allows activation of a feature called automatic storage that stores the selected TV content for a week without causing a burden on the memory storage capacity.

Reliance offers 300 plus free channels on the basic pack and offers several other channels with premium packs.

Reliance Jio is committed to deliver incredible services to its customers and therefore, people can expect the Reliance Jio DTH services to be free of charge for 90 days as a welcome offer.
Reliance Jio DTH Plans
Here is a compiled list of packs that is expected to be launched by Reliance
Jio Basic DTH Plan

Jio DTH Silver Pack

Jio DTH Gold Pack

Jio DTH Platinum Pack

Jio DTH Sports Pack

Jio DTH My Plan (a highly customisable plan with loads of options to choose from)
Furthermore, Reliance has also planned to launch some region specific plans like
Reliance Jio DTH – North India Plans

Reliance Jio DTH – East India Plans

Reliance Jio DTH – West India Plans

Reliance Jio DTH – South India Plans
Apart from these plans, the HD enthusiasts will not go disappointed as Reliance is gearing up to launch HD channels pack at reasonable charges. The expected price of the Reliance Jio DTH HD pack is around 30 to 40 percent cheaper than its rival counterparts.
Reliance Jio DTH Pricing
While the company is currently tight-lipped about the exact pricing details, some sources have revealed the expected prices of the DTH packs as below
Basic Plan – Rs. 89 to Rs. 99
Family Pack – Rs. 345 to Rs. 395
Sports Pack – Rs. 120 to Rs. 135
Kids Channels Pack – Rs. 300 to Rs. 325
My Plan – Rs. 189 to Rs. 200
The main component, which is the Reliance Jio DTH set top box is expected to fall in the price range of Rs. 300 to Rs. 600, while the HD set top box will be priced around Rs. 700 to Rs. 1000. To enhance its competitiveness quotient, Reliance Jio DTH may also offer Live Recording feature at no extra charge.
Recommended: Best Ways to Choose DTH Service Provider