Shocking Escape With Harley Davidson Taken For Test Drive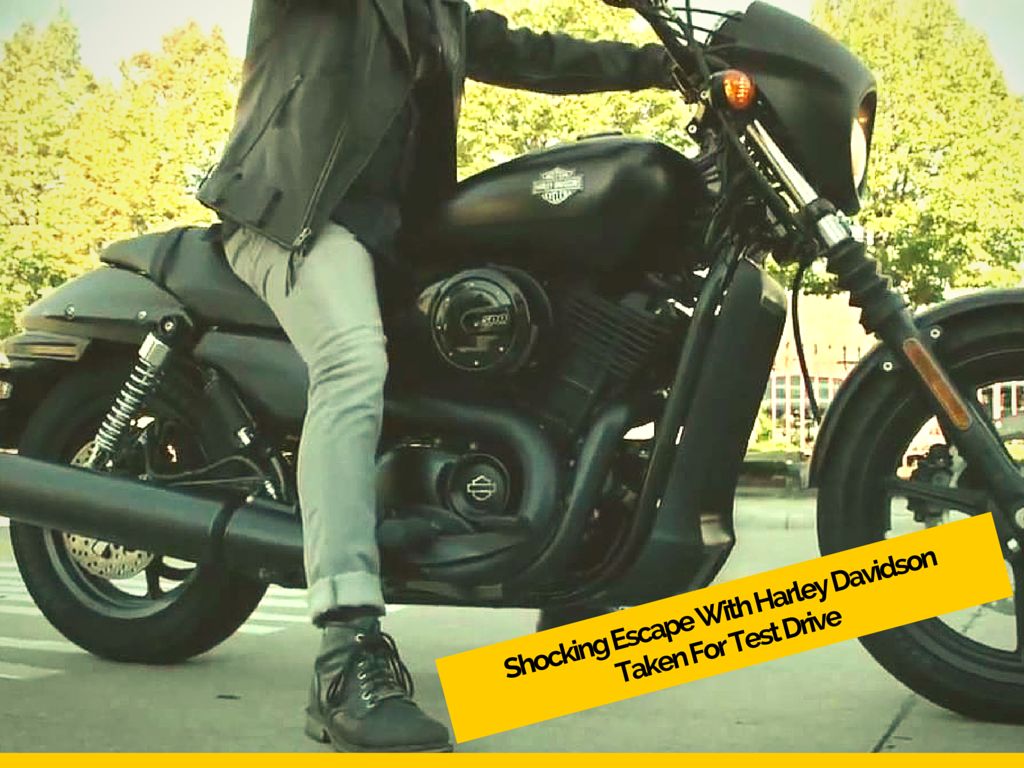 On the pretext of taking a test drive, a man in his thirties drove off a Harley Davidson bike with the intention of not returning back, giving a nightmare to the showroom officials. It takes months of savings for an average person aspiring to purchase the muscular masterpiece valuing Rs. 5.7 lakhs approximately, but this conman opted for a shortcut.
This man who introduced himself as Tahir Ali walked into the Harley Davidson Banjara Hills showroom in Hyderabad and filled the form for test driving the 750 cc Harley Davidson – Street 750 model. As per police officials, he acted quite normal and introduced himself as software professional to the showroom staff. While filling the form, he submitted his identity proof, mentioned his office address and even mobile number.
The showroom staff have stated that instead of taking the usual route for test drive instructed to him, he took other way and escaped in the traffic. The showroom management, however, decided to wait for a couple of minutes only to know later that he has fled with the high-end bike. They checked for his mobile number and identity proof only to find them fake.
Police has booked a case against him under sections section 379 (theft) and Section 420 (cheating) of the Indian Penal Code after a complaint was lodged. Meanwhile, the CCTV footage recorded outside the showroom is being circulated in many television channels and internet to find and arrest the accused.
MORE FROM MOSTINSIDE