9 Super Easy and Best Hairdos for Monsoon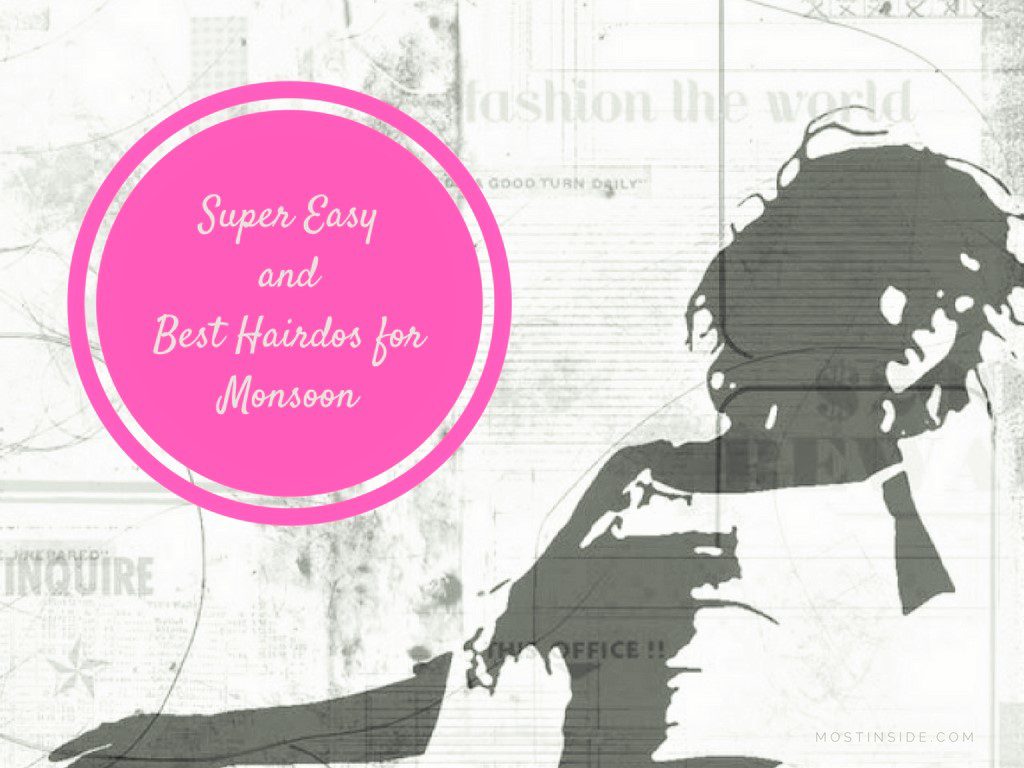 Rainy days are quite troublesome for your hair fashion especially when you can't let your hair breathe freely due to stickiness, frizzy hair and humidity. In monsoon, your hair really needs much care and regular oiling for which it comes quite awkward to flaunt a natural hairstyle with free and loose tresses. But, to keep your stress away, I'm here rounding up some of the best easy hairdos to flaunt in monsoon with a fashionable twist to make your hairstyle noticeable. So, without any much ado, let's get started.
1. Formal Triple Bun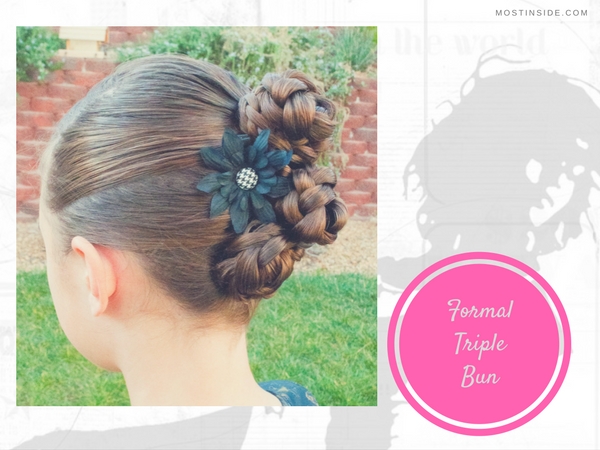 For this hairstyle you need to have medium or long hair and brush it properly to get rid of any tangles.                    
Brush your hair to untangle and take three equal sections of your hair vertically to make three ponytails. Make sure you tie them securely.

Then twist each ponytail in clockwise or anticlockwise direction which is suitable for you to create a shape of messy bun.

Secure them tightly with bobby pins. Make sure all the ponytails you twist should be in same direction.

You can also use hair pin accessories to give more attractive look.
2. Vintage Roll and Tuck Bun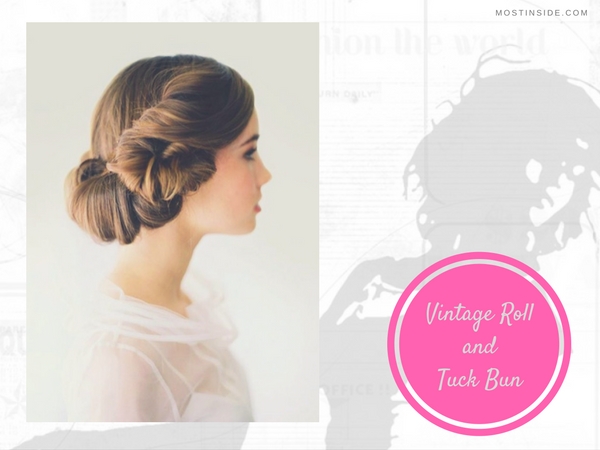 Another real beautiful monsoon hairdo that you would love to flaunt is the vintage style low bun roll and tuck.
Brush up your hair to create a middle or off-centre part.
Start twisting your hair starting from the parted hair to give it a twisted French look till you reach the nape of your neck and pin it with bobby pins.
Repeat for other side and pin it securely.
Now the rest of the hair falling back should be tied to make a low ponytail. Create a hole above the ponytail band to tuck the tail hair inside in upward direction to make a pocket and secure with pins.
3. Ballerina Bun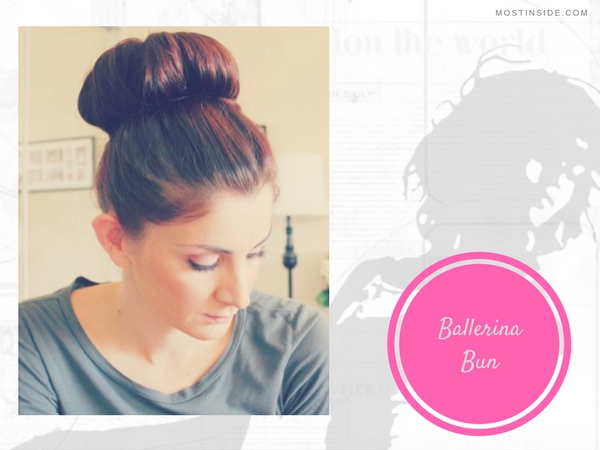 Monsoon is the best ever time to flaunt buns when you are not that interested to showcase your frizzy and sticky hairstyle.
Brush your hair finely and make a top ponytail.

Take a hair donut pack and insert your ponytail into that donut pushing it to the base of your ponytail.

Pin up the hair by creating a loop on the base in one direction. You will need couple of pins for this hairstyle.
4. Half Up Braided Crown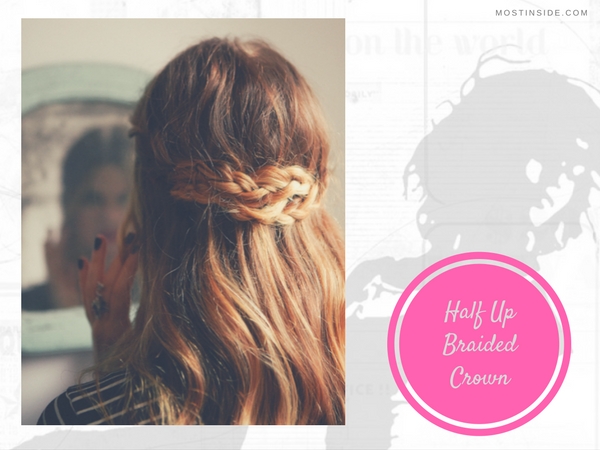 A very easy and less time consuming monsoon hairdo that you would love to try once is half up braided crown.            
Brush your hair properly to untangle it.

Take two evenly thick strands of hair from each side above the ear and start braiding both strands.

Take the strands back surrounding the crown and pin up both against the base of your hair. Secure it properly and you're done!
Recommended: Your Key to Healthy Hair: Just 5 Simple Hair Care Tips
5. Retro Fishtail Braid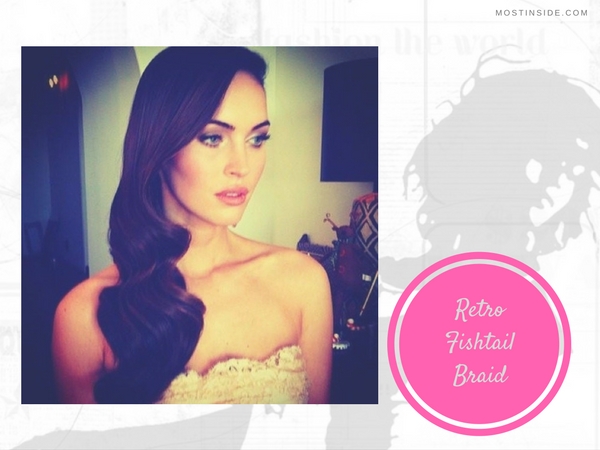 If you are a little bit more trendy and stylish and love to flaunt a different hairstyle, then you must try this super easy one!           
First brush your hair to untangle it completely.

Bring your hair to one side and make a low loose ponytail.

Start fishtail braiding on the ponytail and tie the elastic after four braid strokes.

Again start fishtail braiding for four braid strokes and tie the elastic.

Continue the process till you get the end of your hair and finally tie the elastic leaving one inch of hair as the fishtail.
6. Messy French Twist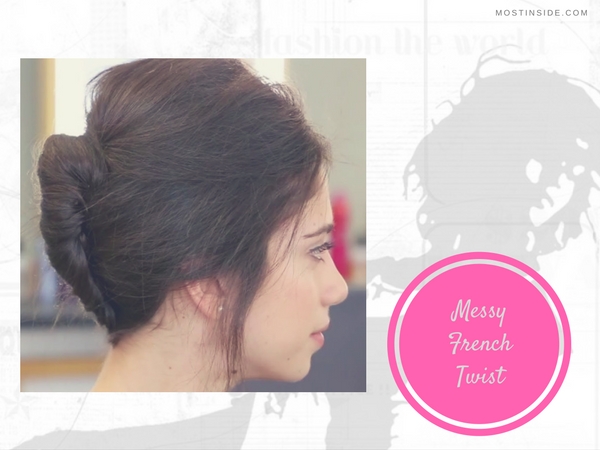 Another super easy and sexy hairdo for monsoon that you would love to try in every season if you're that into messy hairstyles.      
Brush your hair and apply some hair spray or dry shampoo.

Tease your hair a little at your crown and at both sides as well the end.

Start as you do for a mid pony by combing all hair back.

Start rolling the ends of your hair into one direction you find suitable to twist in.

Now when you get the shape of a voluminous twisted bun pin up the bun against the rest of the hair to the base of your head and try not to flatten the twist.

Pin up with bobby pins securely as you're crocheting through the hair.
7. Signature Katniss Braid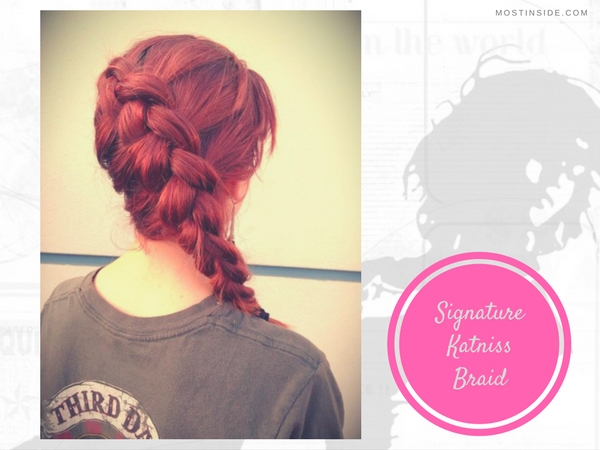 For those who are movie fanatics and love to flaunt their favourite character's hairstyle here's an amazing hairdo to showcase inspired by "The Hunger Games" character Katniss Everdeen.
Brush your hair to free the knots.
Grab a small section of hair about one and half inch above ear to split separate section into 3 equal parts. The chunk of hair near the top of your head will be the 1st section. The section in middle is 2

nd

, and section near to the bottom is 3

rd

.
Cross the third hair section under the 2

nd

and cross the 1st section under the 2

nd

.
Add a small amount of hair from your head to the 3

rd

section on the bottom. Then, cross 3

rd

section under 2

nd

section. Repeat the same process with 1

st

section of hair. The amount of hair chunks added needs to be crossed under 2

nd

strand.
Reaching the end of your braid, there will be less hair to incorporate in the braid. Repeat the same process but without adding any hair. At the end, use hair tie or elastic to secure the braid.
8. Fishtail Braid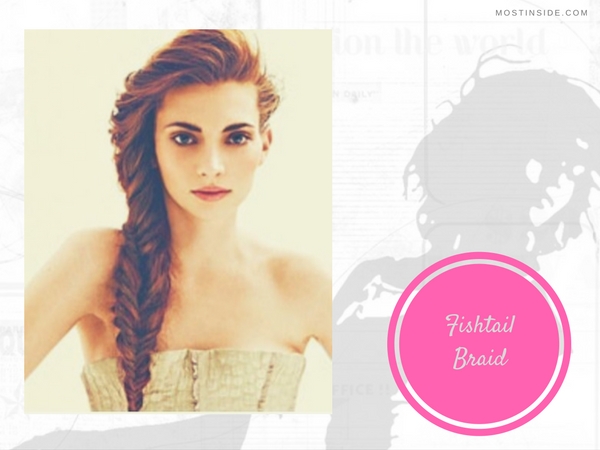 A very easy and attractive hairstyle especially for monsoon when you're running late and wanna flaunt a messy and lazy hairdo.
Brush all hair behind your shoulders to free tangles and knots.
Split your hair into 2 equal sections and take a small outer strand of any one of the two sections of your hair.
Cross the small strand over and add it to the inside of the other section that will become a part of the other section keeping your crossed strand tight.
Repeat the exact process for other section of hair taking small strand from the outer area of the portion and move it over to the inner chunk of the opposite section to make the strand of that hair section.
Continue the crosses of small outer strands over to the inside of the opposite section. Make sure to take smaller strands to cross to make your braid look elegant and intricate.
Stop braiding when the sections get too small to the end. Leave 2 -3 inches from the bottom of your hair and tie an elastic.
9. Bubble Bun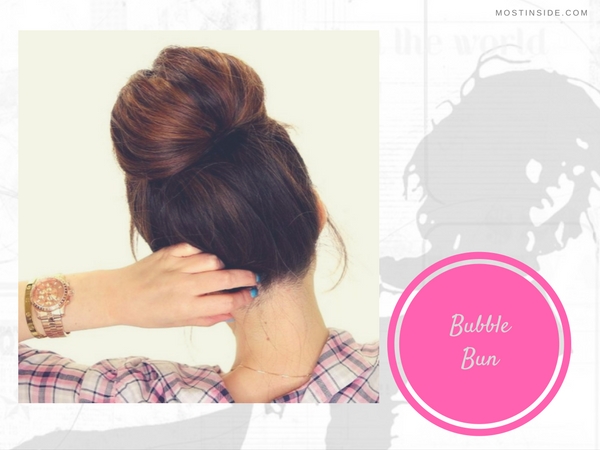 A super fast and easy to make hairdo when you're running
Brush your hair to free all the tangles and knots.

Now make a top ponytail and on the second round of tying your elastic make a half round of your hair and tuck the end portion of ponytail from front to back through the base of the ponytail as you can see in the picture above.

Now pin up the end by twisting it around the half circle and voluminize your hair by expanding the bun making it fuller and secure with bobby pins.

You can apply hairspray to keep the hairstyle in place for longer time.