Tips to Decorate a Romantic Bedroom – Quick Read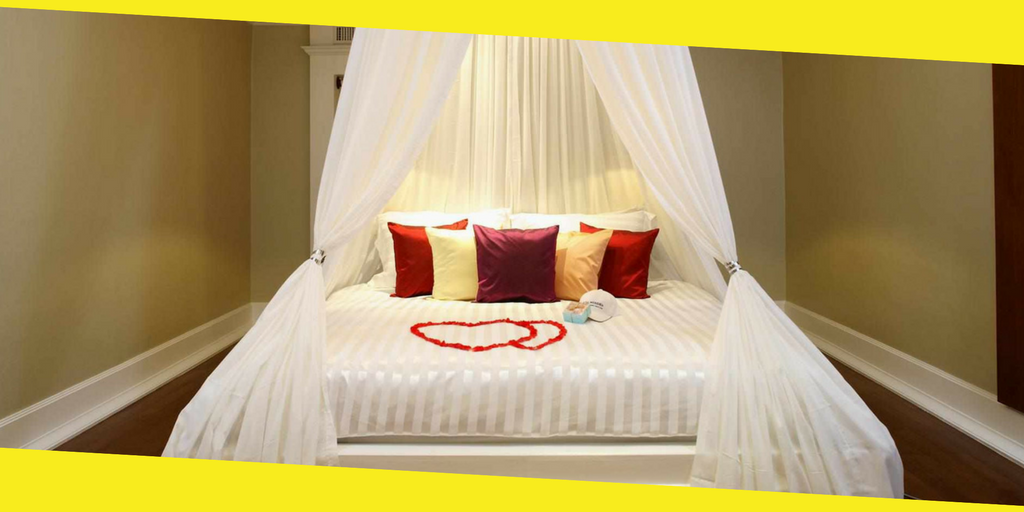 Most of the people prefer to decorate the house on special occasions and priority is given to the bed room. Candles, flowers, wall arts, frames, table decoration, food, lamp are the things need for decorating the room. Choose colors which give a soothing effect and are extremely romantic. Candles play a major role in giving a romantic atmosphere.
Here are a couple of tips which help you in making your day special by decorating your house for your loved ones.
Tips
Curtains play a great role in giving the room an elegant look. Prefer to hang white lace curtains for a romantic touch. To give it a dramatic look one can prefer to use screens with pearls and embroidery.
Bed lamps can be used in decorating like a particular theme on the special day. One can also drape the lamp with pink scarf's which gives a calm yet romantic look to the room.
Bed is the important of all the furniture in a bedroom. Make sure to choose a right colour bed sheet of light colour preferably of white or pink and add extra pillows on to bed which are soft and fluffy.
Chocolates are the most preferable ones while celebrating the festive of love to many. Treat your loved ones with special foods of chocolates like truffles etc. Strawberries and chocolates are considered as the romantic food.
To add an extra zing to the bed room, use flowers. Decorate the vase with nice flowers which are aromatic too. This also makes one feel fresh and relaxed.
Select candles which suit the décor of the room. Choose the one which are aromatic, romantic, warm and sensual.
Choose the pillows which give stylish look to the bed. One can try mixing combinations of pillows or a combination of large and small prints or of different colours.
Walls can be decorated by hanging some romantic artworks.  If already occupied with the arts you can prefer to decorate with the help of flowers or drapes of satin.
MORE ARTICLES