Top 10 Valentine's Day Gifts Available Online in India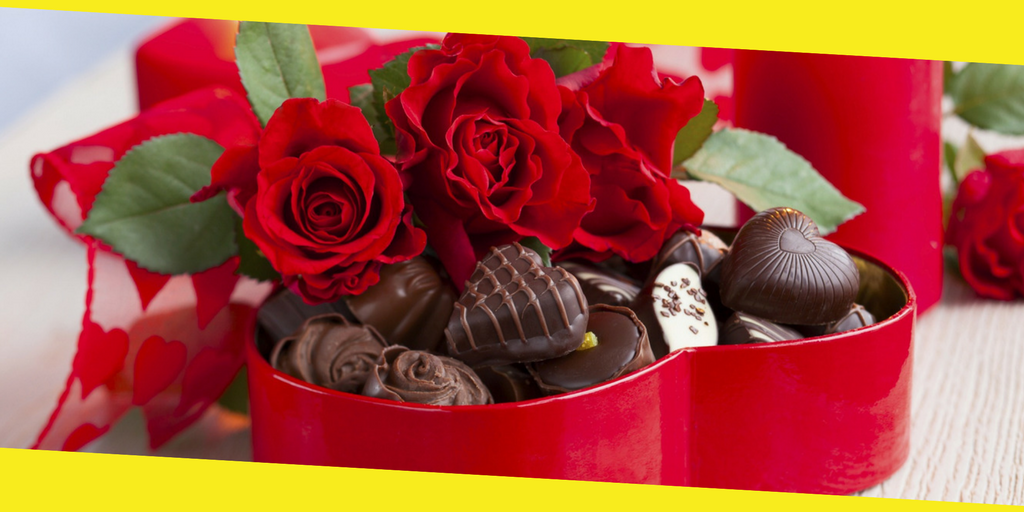 It is true that holiday season is at its end and you might be getting the feeling that you might have finished all your holiday shopping, but Valentine's Day is not so far as you think it to be, thus starting your shopping a bit early is not a bad idea. In the past, Valentine's Day must have snuck up on you. Thus, you must start mulling what you would be giving to your better half. In addition to avoiding the hassle at you will also have a good amount of time for planning the day by buying the gift or selecting the gift before.
The gift that you should and will select will depend a lot on what type of relationship you are in? Have you just started dating? Have you been with your better half for years? Are you married to the love of your life? We have compiled a list of budget-friendly and eclectic mix of Valentine's Day gifts. Thus, you can take off the load of buying the perfect gift for your better half as we have done most of the work for you.   
1. Baby doll dress
Make her surprised with a baby doll dress. Believe us it is a hot trend in the market and your better half will surely love your choice and will praise your gift selecting sense. You can opt to buy baby doll night dress from a variety of styles such as silk, Lycra, cotton and faux leather.  
2. Leather handbag
Women love leather and fur accessories, and one of the most prized possessions that they have in their wardrobe is none other than beautiful handbags. It doesn't matter whether she own handbag or handbags or not; the thing is that she will definitely appreciate your effort if you buy a beautiful leather handbag for her. The only thing that you will have to make sure of will be checking the genuineness of the leather.
3. Bridal lingerie set
Know this fact in the starting that buying a bridal lingerie set is not an easy task, you will have to take a number of things into consideration such as patterns, silhouette, and colors. Know about the size of your better half before making any decision.   
4. A tote bag   
A small purse cannot carry all the things that one needs while going to work or while traveling. It is better to switch to affordable tote bags for conveniently carrying the things that one needs. A tote bag can fit a tablet, a laptop, an umbrella, chargers and plenty of other stuff that your significant other might want to pack on their way to their office.
5. Amazon echo dot
Well, this might not belong to the fashion industry, but we were forced to place this great piece of technology on the list of best Valentine's Day gift ideas. Believe us we had our reasons. This small and fragile looking piece is a combination of a smart alarm clock, a mini speaker, and a personal assistant. One can play music, buy goods online, call a cab and also clear there queries that too just by asking.
6. Simple smartphone wallet case
It is not possible to carry a handbag whenever one goes out. It is better to have something small that could fit everything that one needs while going to a store or going out to meet a friend. A smartphone wallet case can easily accommodate work badge, smartphone, credit cards and other necessary small items.
7. A badass earing
Well, women love jewelry, and if your girlfriend or better half is rebel type, then you can consider gifting her badass earning.
8. Smart wearable bracelet
Everyone is upgrading their techs, and thus you must help your better half in procuring some of the best techs available on the market. If she loves techs and accessories, then you can consider gifting her a smart wearable bracelet.
9. A classy watch
If you are looking for something simple that love of your life will always keep close to her, then you can consider buying a classy watch. A classy watch will match with almost every dress and even formal wear.
10. Chocolate and flower bouquet combo
Women just love flowers and chocolates, well both ideas are a bit traditional but what about combining these two options. You won't go wrong with the combo of chocolate and flower bouquet ever in your life. Just gather the information about your better half's favorite flower, and you will have the best gift in your hand within few hours.
With these amazing gifts for your Valentine, make it a special day for both of you. There is nothing like making your loved one feel special. So, try it and make her happy!