Top 8 Mango Shakes & Smoothies For Summer
The best thing about the scorching and sweltering heat of summer days is a fully ripened mango. Nothing can give the feeling of refreshed and solaced except a chilled ripened mango in hot summer. Of course we all love mangoes in its pure original pulpy form, but there are some exciting and delicious mango recipes you need to know to prepare at your own comfort at home with all ease. So, no more going to restaurants and cafes for the best rich thick creamy texture of mango smoothies and shakes, as I am bringing the top 8 mango shakes and smoothies for you to prepare at your home easily in mere few minutes. Tadda!! Let's get started.
1. Mango Coconut Smoothie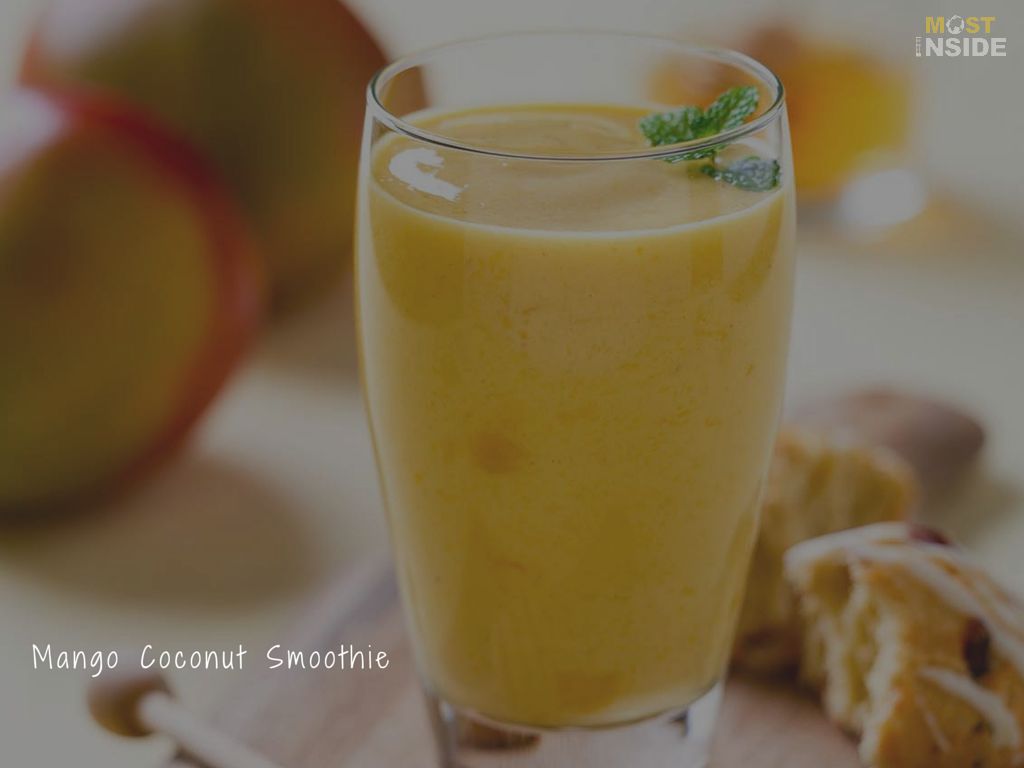 Blend 1 cup non-fat milk/plain milk, 1 cup of plain curd, 1 ½ cups of ice cubes, 1 ripe banana, 2-3 ripe mangoes chopped, 1/8 cup grated coconut, ½ cup brown/white sugar, 1 tsp vanilla essence, 1 tbsp honey and chia seeds optional into a rich thick creamy texture. Serve chilled.
2. Mango Milk Shake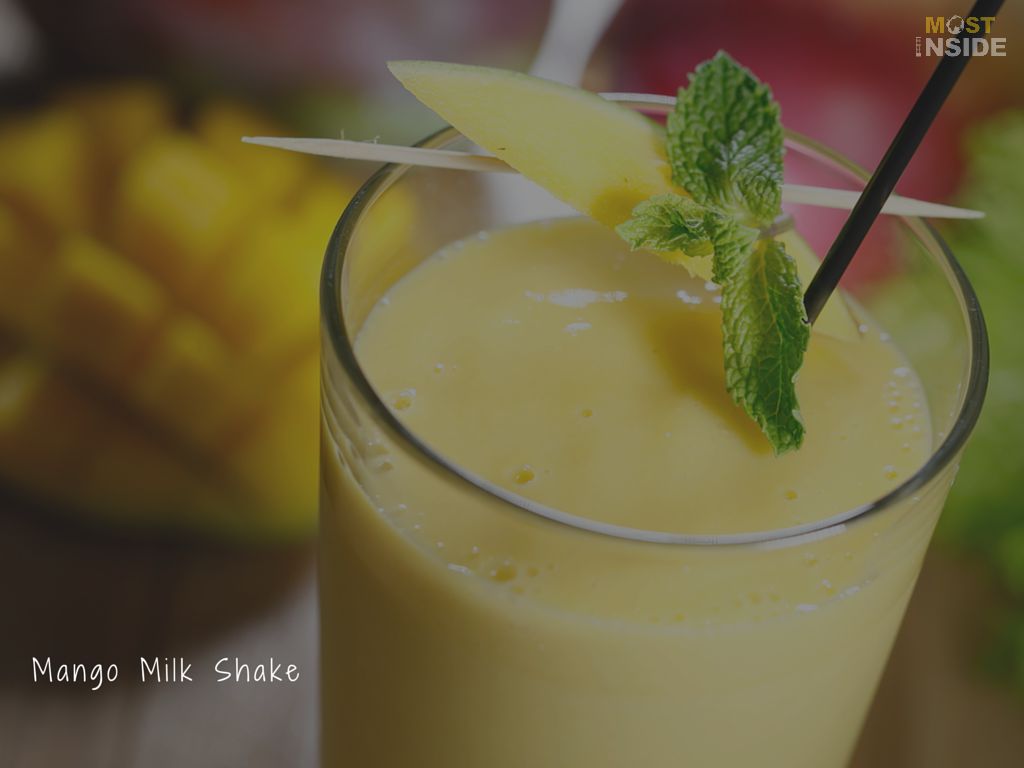 Add 4-5 ripened mangoes, 2 cups of crushed ice at the bottom of the blender, 1 cup skimmed milk, 4 tbsp of brown sugar and 1 pinch cardamom powder to the blender and blend it properly to get a thick a smoothie and serve chilled immediately. For a change you may add raspberries or other fruits.
3. Mango Strawberry Shake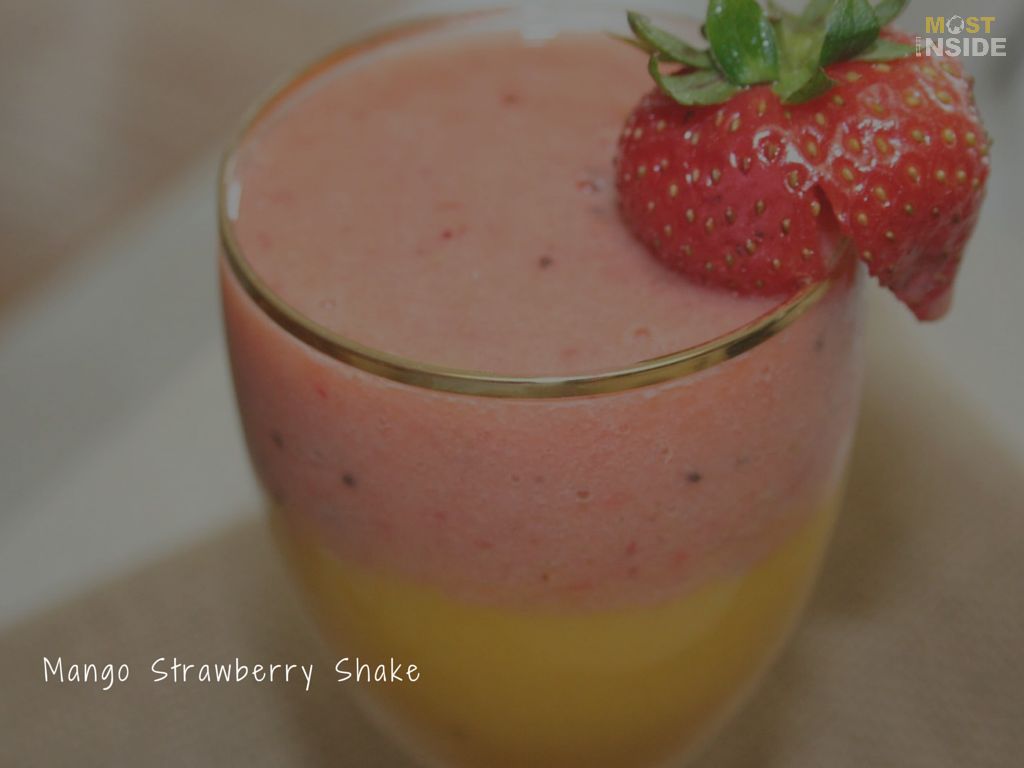 Take 5 ripened mangoes, 6-7 strawberries, 2 glass chilled milk, 3 scoops of butterscotch icecream, 6-7 tbsp of sugar in the blender and blend it properly and serve chilled.
4. Mango Banana Shake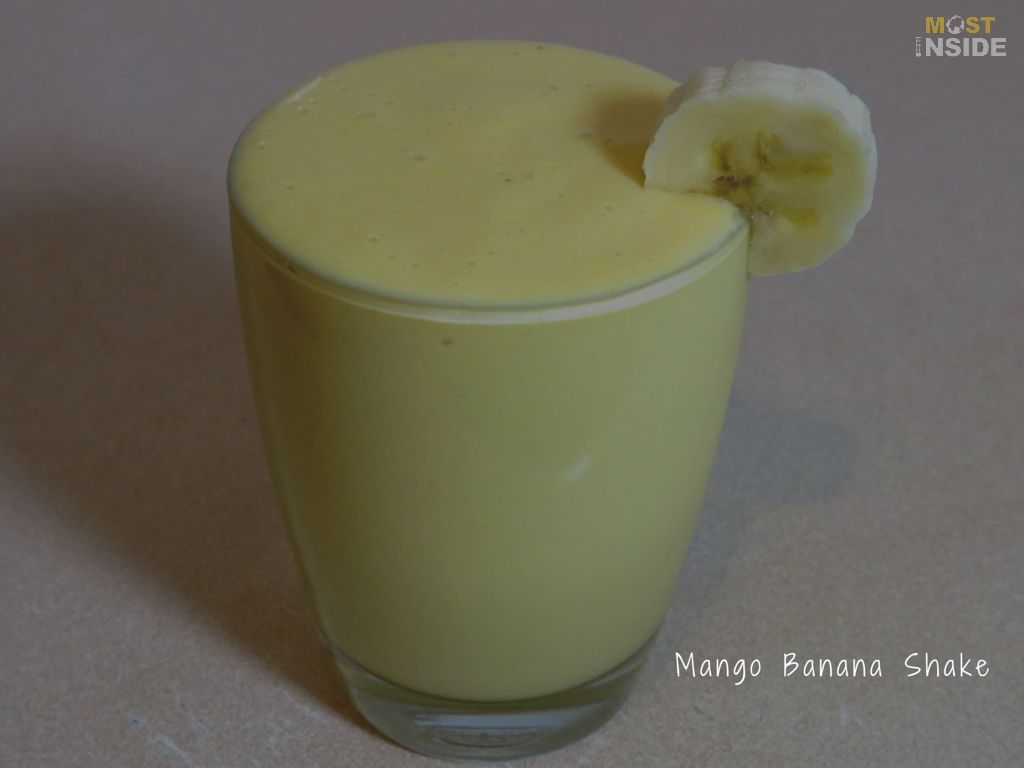 Blend 6-7 chopped mangoes or mango puree, 2 bananas, 1 glass chilled milk, 1 cup orange juice, 1 tbsp lime juice, 7-8 tbsp of brown/white sugar, 3 scoops of icecream or 1 cup yogurt into a thick frothy creamy shake and serve chilled.
5. Mango Yogurt Smoothie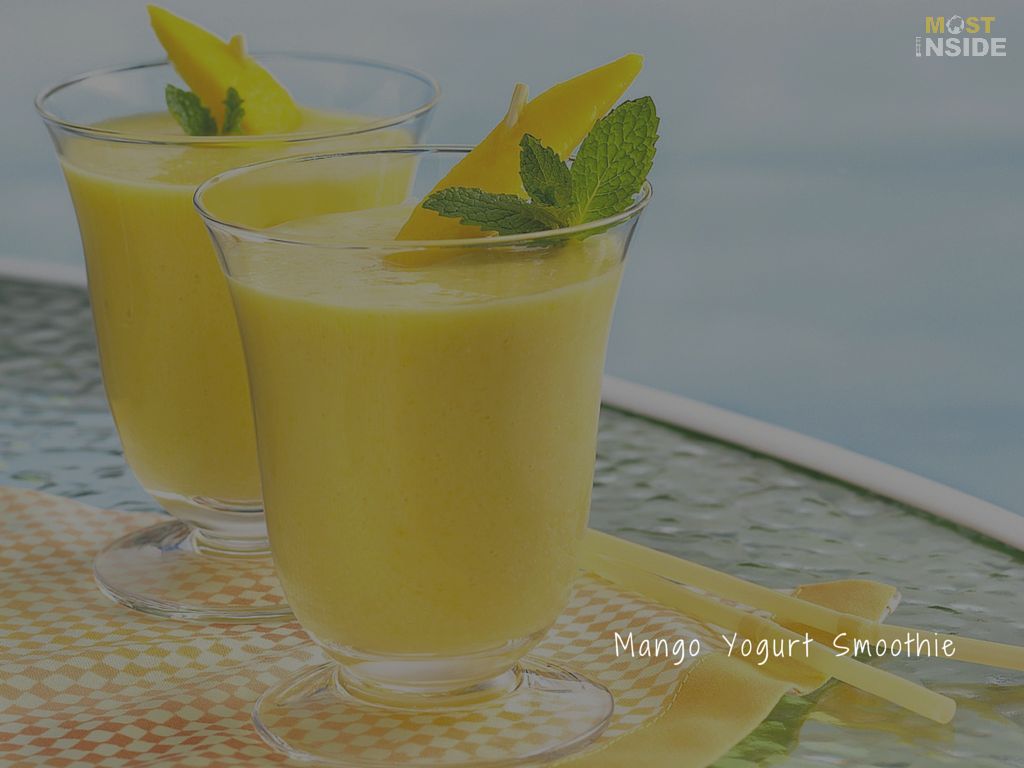 Blend 6-7 chopped mango pulp or mango puree, ½ cup cream, 1 glass chilled milk, 2 cups sweetened yogurt and 3 tbsp of castor sugar into thick rich creamy smoothie. Best when served chilled and immediately.
6. Pure Mango Shake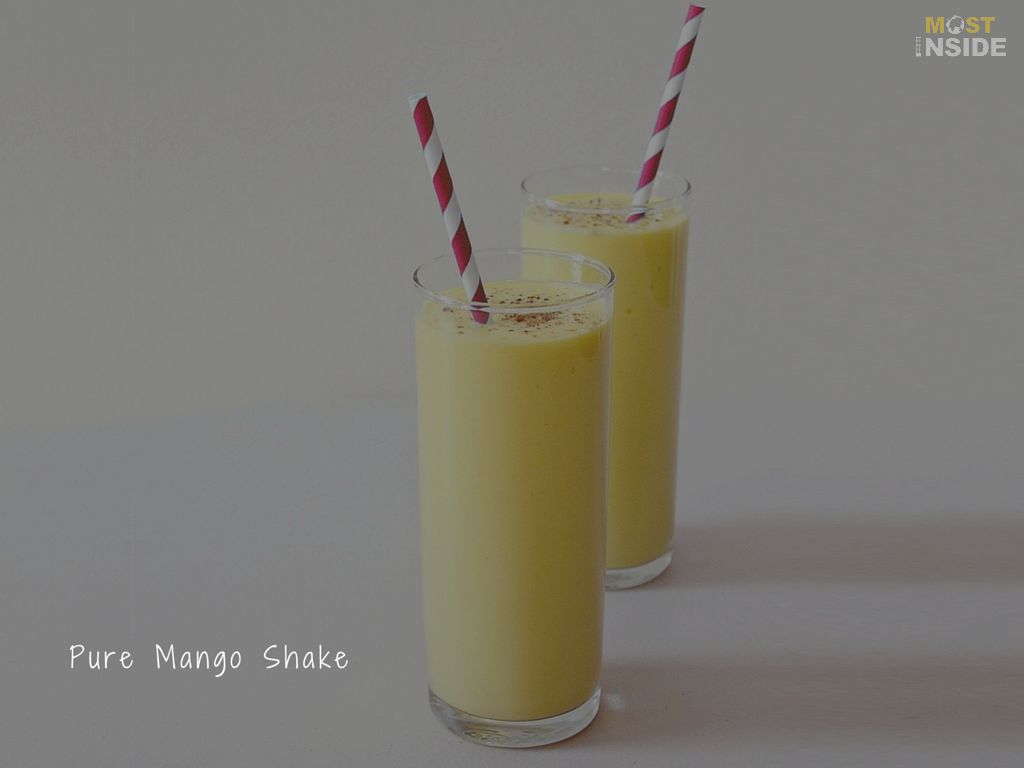 Blend 4-5 ripened mangoes, 1 glass chilled milk, few ice cubes at the bottom of the blender, 3 tbsp of sugar as required, 2 tbsp of rose water into a thick creamy shake. Serve the shake chilled by garnishing 7-8 chopped pistachios and few mango cubes over it.
7. Mango Yogurt Lassi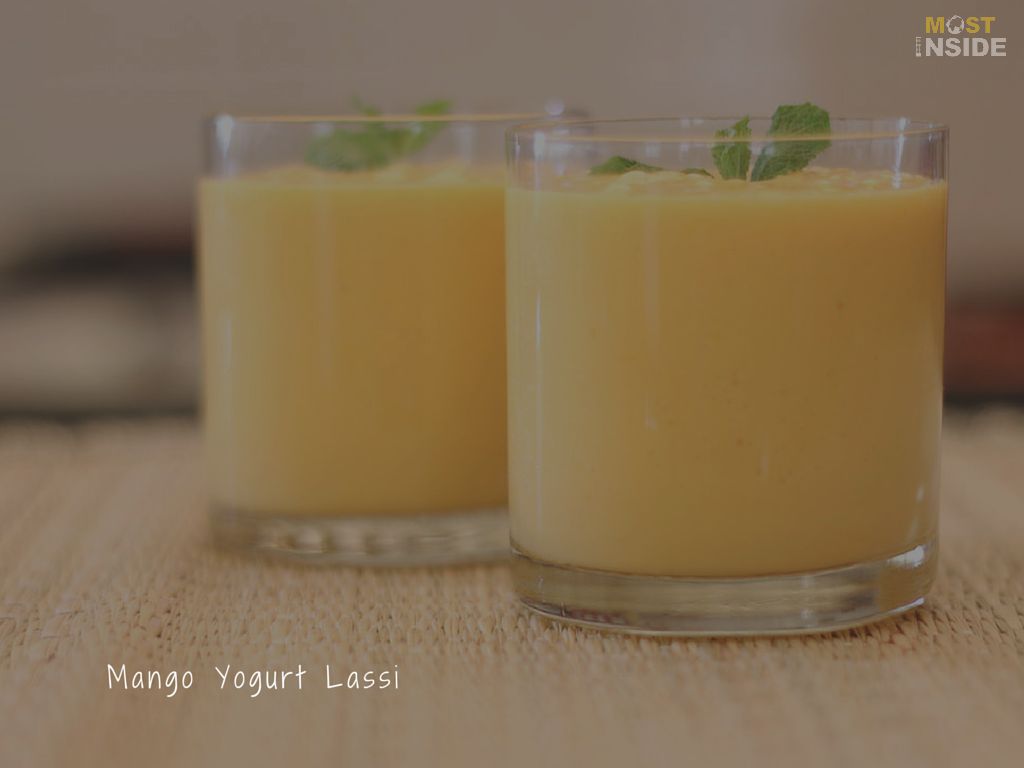 Take 3 ripened mango pulps, 5 ice cubes, 1 cup chilled whole milk yogurt, 2 cups chilled milk, 5 tbsp of brown sugar, pinch of cardamom powder and 1 tsp of lemon juice to blend properly making it a frothy creamy lassi and serve chilled.
8. Perfect Mango Smoothie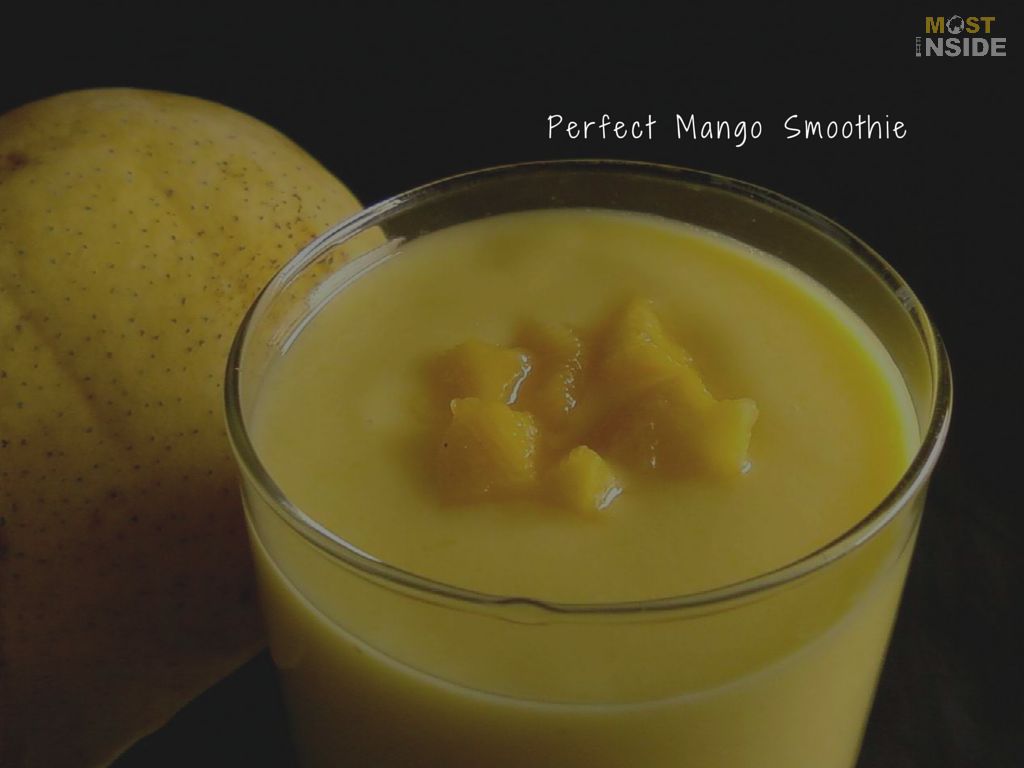 Take 5-6 ripened mangoes, 2 cups artificial mango juice, 4 cups sweetened yogurt, 1 glass chilled skimmed milk, 4 tbsp of rose water, 3 scoops of mango flavoured icecream, 5-6 saffron strands and sugar according to your requirement and blend until you get thick creamy smoothie. Serve chilled by garnishing some mango pulp cubes over it.
You may like this