Top 5 Fruits For Instant Skin Glow
When it comes about being beautiful and looking fairer, every woman wants to be at the crest. For enhancing skin tone most women spend a lot of money in beauty parlours and on various cosmetic products. And the skin bleaching cosmetics can really lighten the skin tone, but those products contain harsh and skin harming chemicals that could dry the skin out and cause skin damages.
But there are some natural ways to lighten dark skin color without using artificial products, which can help you in getting a fairer and glowing complexion without damaging your skin. Most of women who believe in eating fresh fruits for glowing skin, there is a good news for them. You could not only gain fairer skin by consuming fresh fruits, but also could apply them on your skin in just 7 days. I am going to share some skin whitening fruits with remedies to naturally whiten your skin complexion and enhance skin radiance and glow preventing sagging skin and improving skin elasticity and radiance.
1. Lemon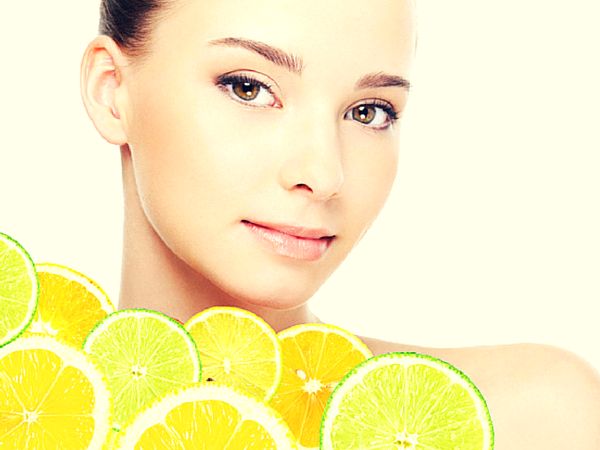 Lemon is known for its natural skin bleaching properties. The juice of a lemon contains 6% citric acid and lots of vitamin C that lightens and brightens your skin tone, also can bleach your facial hair fading dark patches and scars to reveal a flawless and fairer complexion. You could apply lemon in two effective ways, that is, lemon face pack or lemon spray pack. For face pack use half squeezed lemon juice, two tbsp of rose-water, half tsp of baking soda and one tbsp of turmeric. Mix them well and gently apply on your face and neck. Leave it for 10 minutes and then remove the pack using a cold damp towel. For, lemon spray pack, get a small empty spray bottle and get it filled with ice-cold water. Add one freshly squeezed lemon juice into the bottle and shake it properly. Before your spray on your face, ensure that your face is totally clean and dry. Spray on your face at least twice a day. This is an easiest remedy to make your skin look fair and fresh.