10 Ways To Kick Start Your Mornings In A Better Manner
Morning marks the beginning of a new day and a new start. A well spent morning gives you a refreshed feeling and inspires you to spend your day in a qualitative manner. Your very start of the day should inculcate in you the feeling that what happened yesterday or a week before is now a part of your past and this is your present, which will help you shape a bright future.
It was earlier that people used to wake up early in the morning and made most of the early morning hours, which is now actually wasted in snoring deeply. People are used to working till late at night as they are busy on their laptops or smartphones due to which their sleep pattern is distorted. They are habitual of getting up late in the morning and are poor planners of the day. They don't know the knack to spend the morning hours in an efficient manner and thereby they fail to spend the day's time in a productive manner.
If you really want to know how to give a productive boost to your mornings, then read the 10 ways to kick start your mornings in a better manner:
1. Define Your Perfect Morning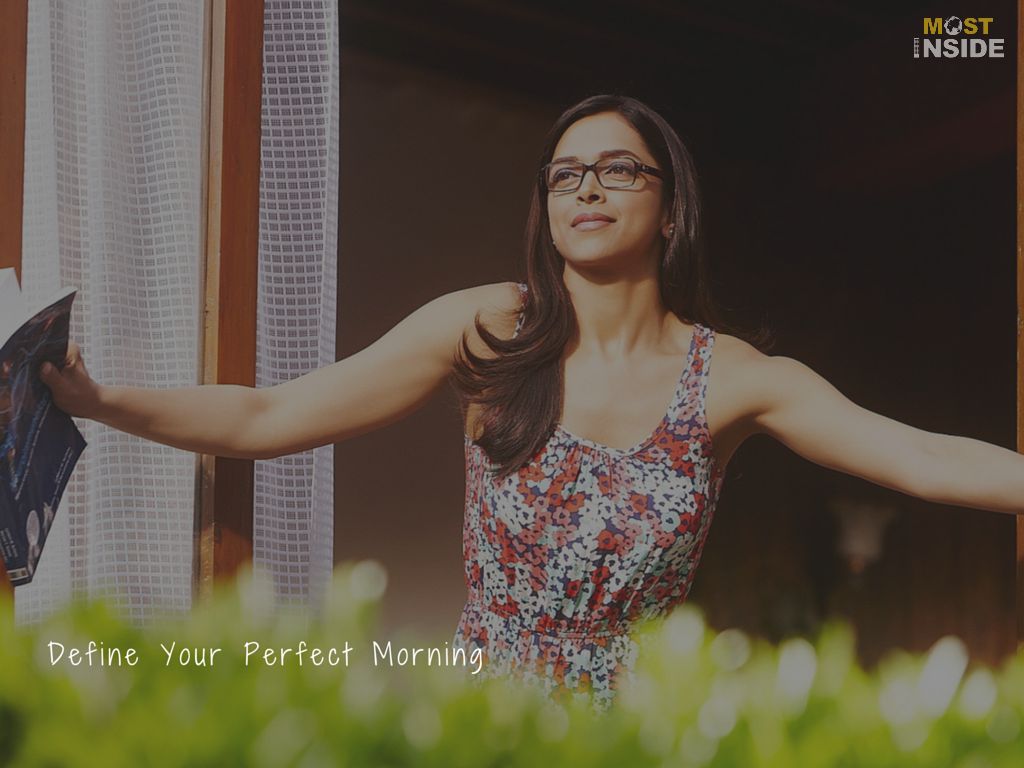 First of all you must understand how much importance you give to wake up early in the morning. Secondly, you must know your definition of a perfect morning. For this, you need to paint a picture of the activities you always wanted to involve in such as reading newspapers, going for a jog with your dog, spending time with your kids, etc. If you are able to draw the layout of your perfect morning, then you will be excited and will try hard to chase this dream.
2. Rise Early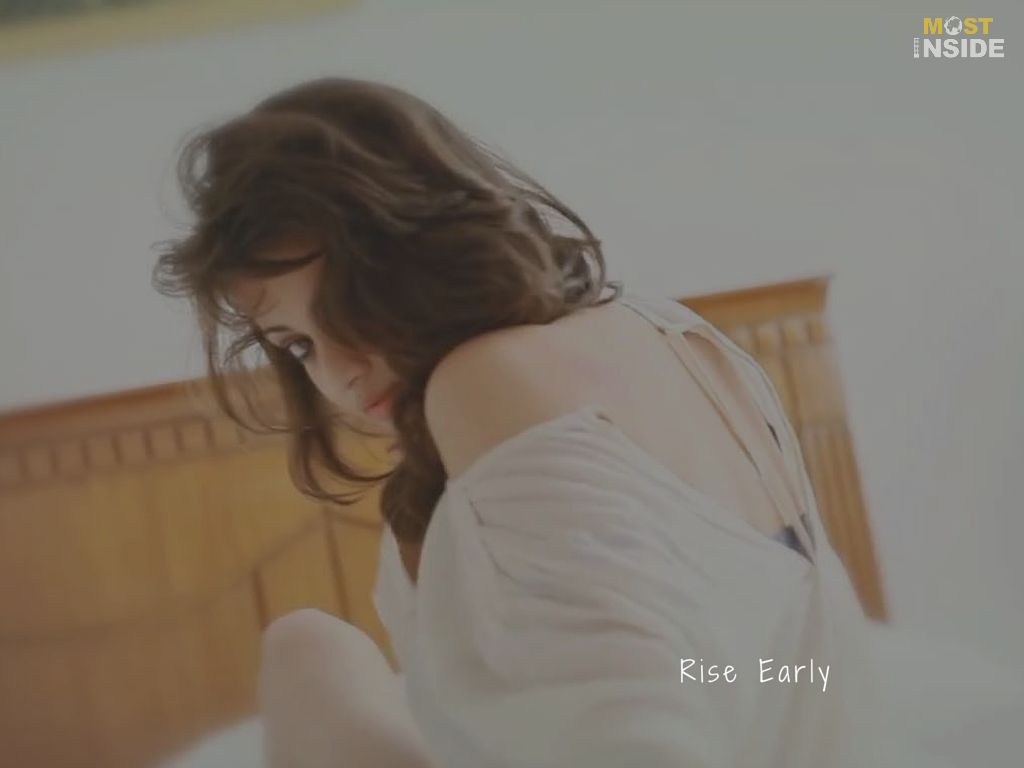 If you cannot rise early, then you won't be able to save the time, which you generally waste in excessive sleeping. If you are unable to save the precious morning time, then you will start your day in a hasty manner that would further lead to hasty performance at work. So it is better to ensure that you sleep early and wake up early for more energetic and productive start of the day. You will also find yourself less stressed and in a great mood with high positivity.
Read: 5 Easy Techniques Of Waking Up Early In The Morning
Related: 8 Easy Ways To Avoid Negative Vibes Before Sleeping
3. Start You Day Creatively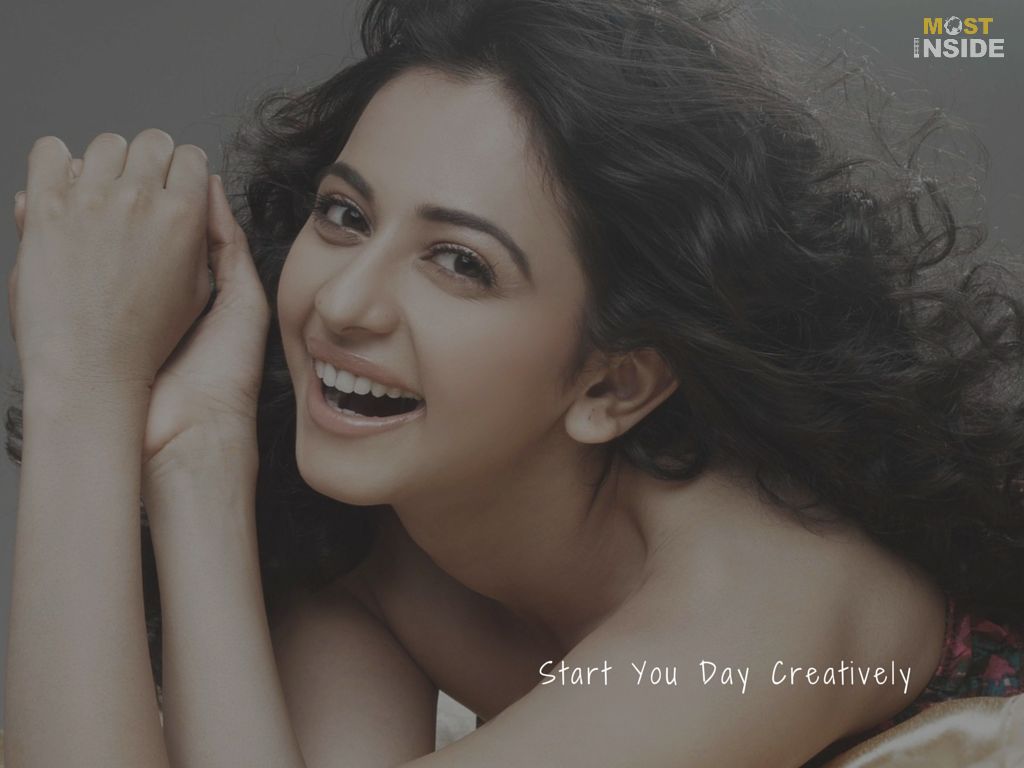 Many a times, it happens that you try to wake up early but you soon start feeling that you did not sleep well and you are still tired. So you tend to sleep back. To avoid this from spoiling your morning, think what you can do to give your creativity a boost. Push yourself out of the bed and turn on your favourite music and open the windows. The morning sun and music will fill you with lots of energy and zeal that will compel you to work creatively the whole day.
4. Exercise & Meditation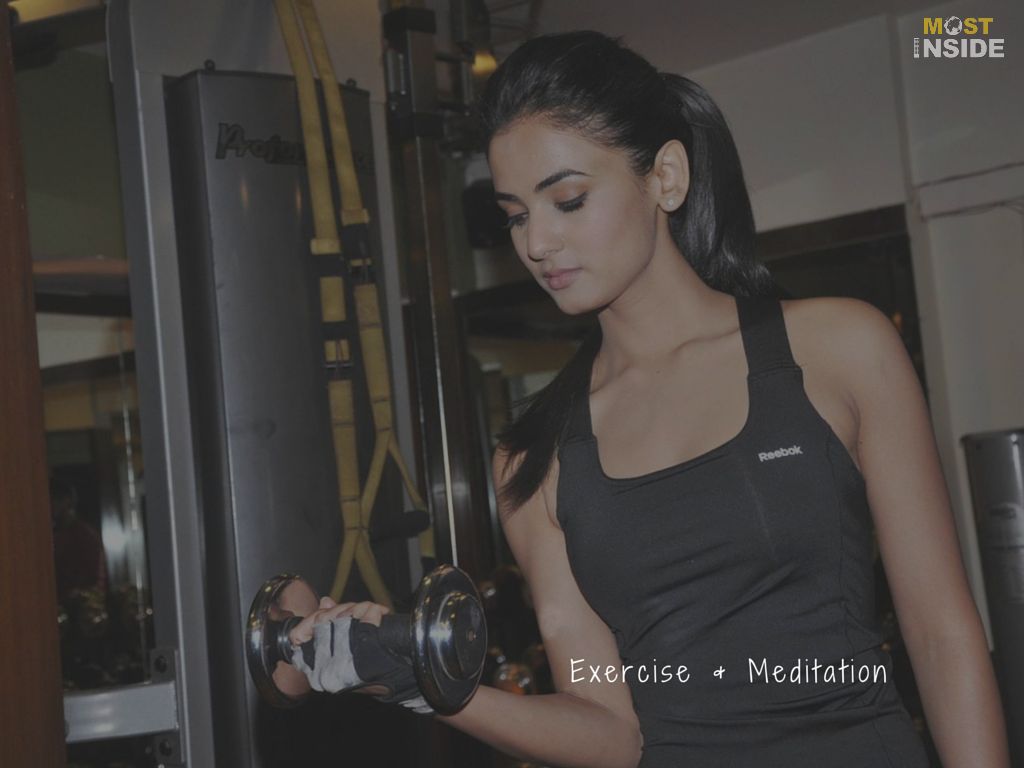 Many studies have revealed that people who make better use of morning hours by regularly exercising and meditating are happier and more productive in comparison to other people. They become experts in handling their stress levels and are better in confronting challenges. Just a bit of exercise, walk or jogging will set your perfect mood for the day and you will feel full of vigour till the end of the day.
Read: 
7 Easy Steps To Develop The Habit Of Exercising
5. Prepare Your Plan Of Action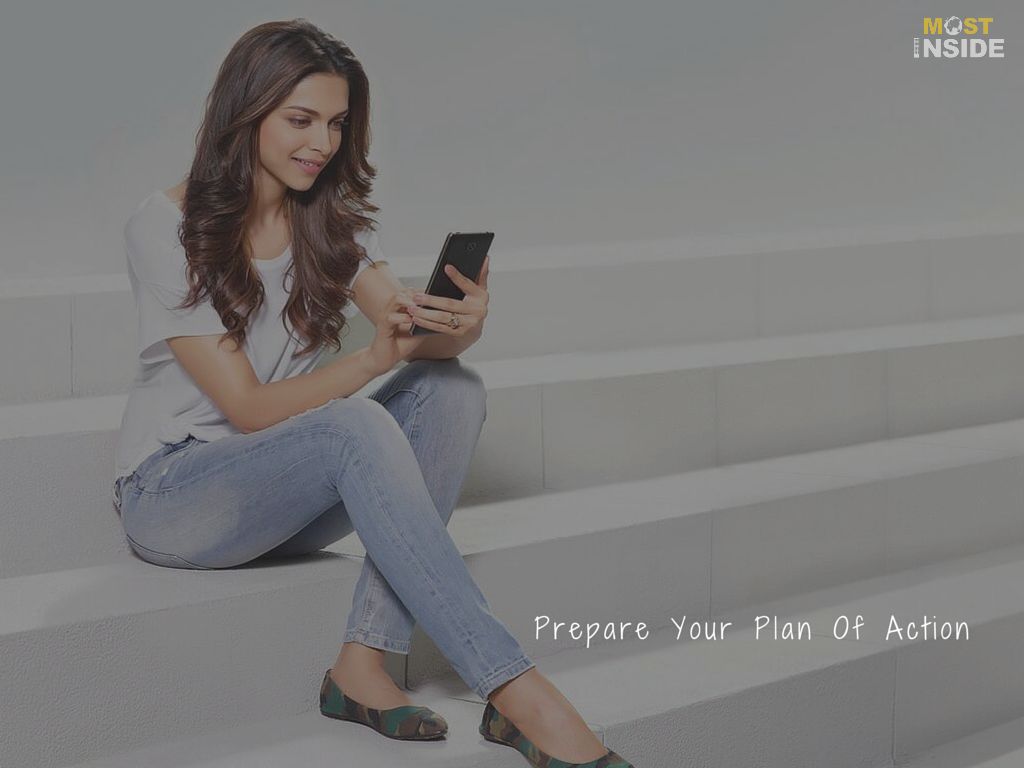 Your complete day will go haywire if you don't have a plan. Plan your day in advance by listing down all your actions. Plan the approach in which you wish to finish the difficult tasks. Set a time deadline for each task and ensure that they are accomplished within the stipulated time. If you have planned your day in advance, you will reduce all chances of confusion and you will also not forget any important work. You will thereby find yourself more productive.
Read: 9 Amazing Ways To Make Your Day Simple
6. Prioritise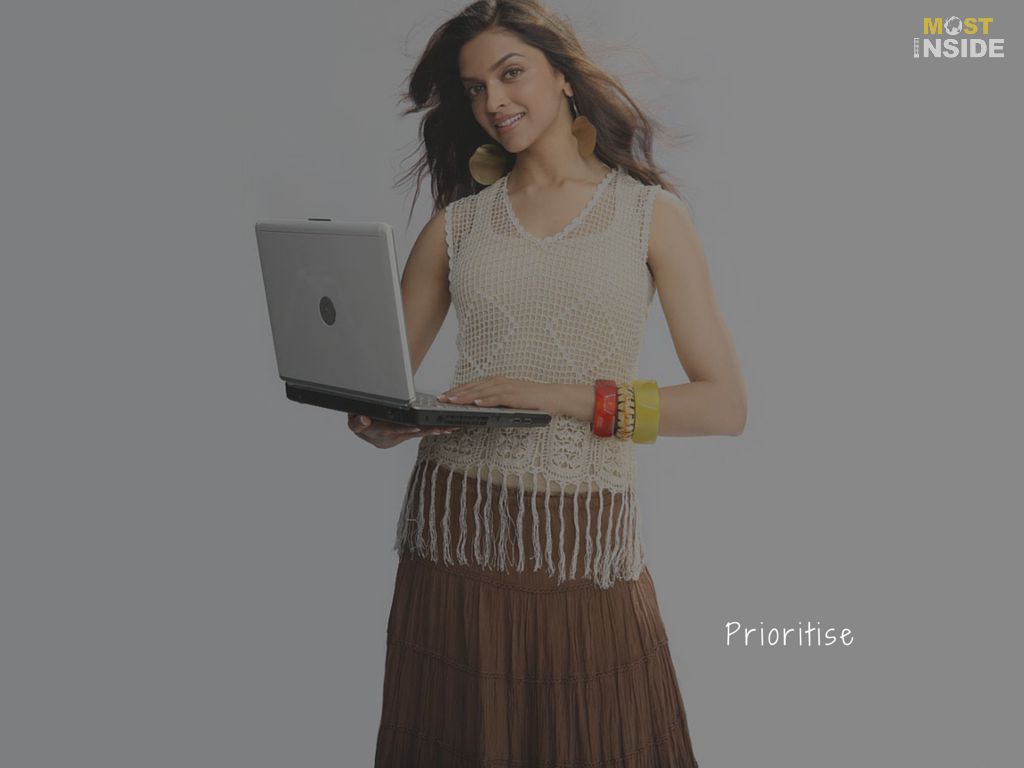 It is very important to prioritise your tasks for the day. After you prepare your plan, if you don't prioritise your tasks, then you may end up burdening yourself by doing all tasks at once. You may leave one or more tasks incomplete in your endeavour to finish every written task. So to avoid spoiling your day in this manner, try to prioritise your tasks on the basis of how early they need to be completed and follow it blindly.
Recommended Read: 9 Essential Habits To Enhance Your Productivity At Work
7. Start Managing Time The Moment You Wake Up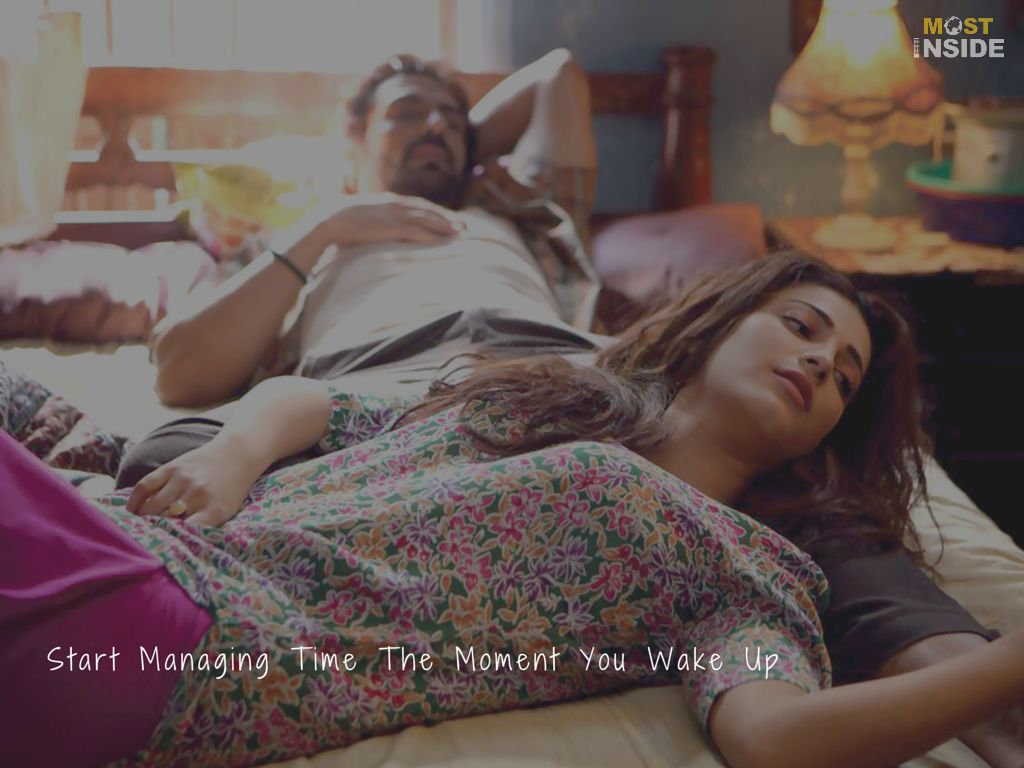 Every minute of your morning is very important to ensure full and effective utilisation of your energy. Get out of the bed as soon as you wake up so that you won't feel sleepy again and plan all the petty activities that needs to be completed in morning. Take time for household chores as well. Set a time deadline for each activity and promise yourself to make most of every minute of the morning.
Recommended read: 8 Reasons Why You Find Yourselves Running Short Of Time
8. Have A Wholesome Breakfast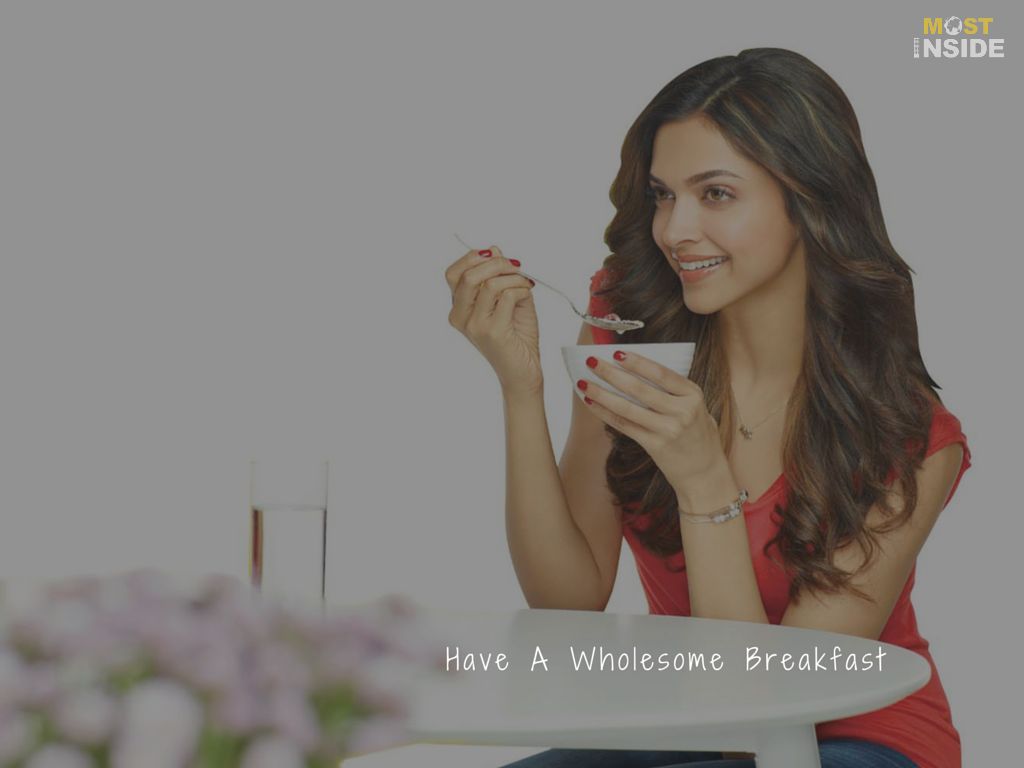 Many people skip the breakfast, which is proven to be the most important meal of the whole day. Also people tend to have junk food or any unhealthy food in breakfast. Try to have a healthy and nutritious breakfast which comprises of brown bread slices, omelette, a glass of milk, fruits, oats, cornflakes, etc. Such breakfast will keep your energy levels up and will make you healthier. Have more of protein and fibre rich breakfast with decent amount of carbohydrates to ensure that you don't feel lazy after reaching office.
Related: 15 Effective Ways To Supercharge Your Brain
9. Pay Attention To Your Appearance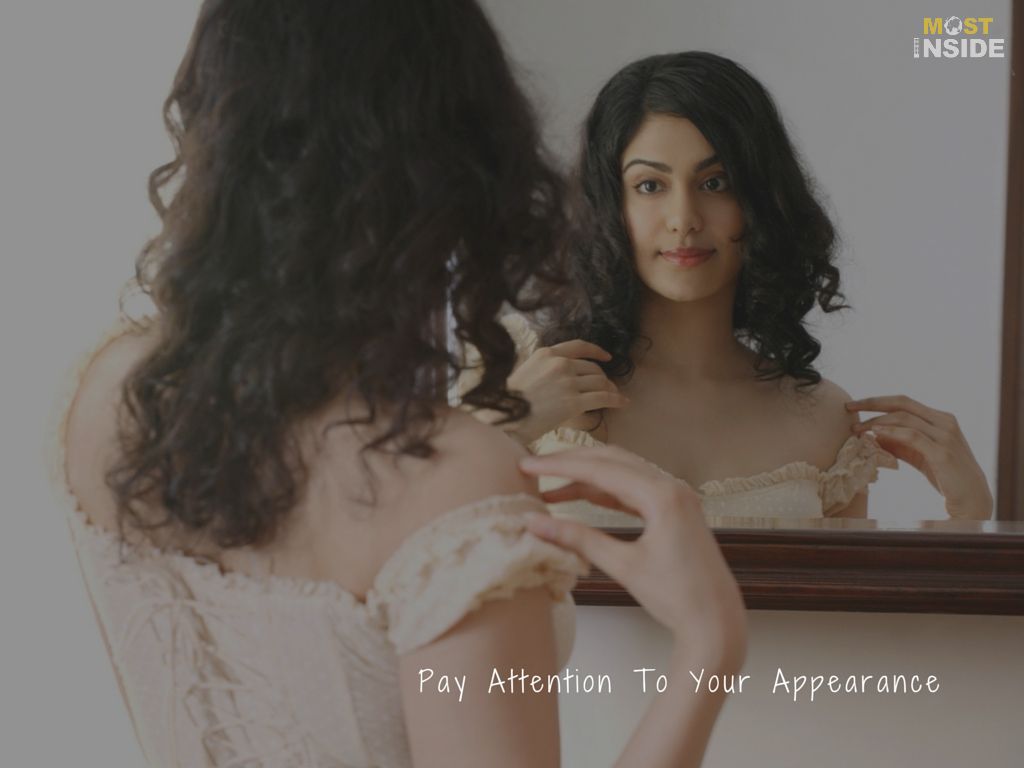 Your appearance is a mirror of your attitude towards yourself. If your hair is unkempt, clothes are shabby and your shoes are not polished then it showcases lack of discipline and positive attitude in life. If you want to have a great start, then look at yourself and think how you can appear pleasant and positive. If you dress up decently, you will feel confident from inside and you will be appreciated by people around you. This will keep up your motivation levels and you will feel the ambience is perfect for greater productivity.
10. Practice Your Most Successful Routine Everyday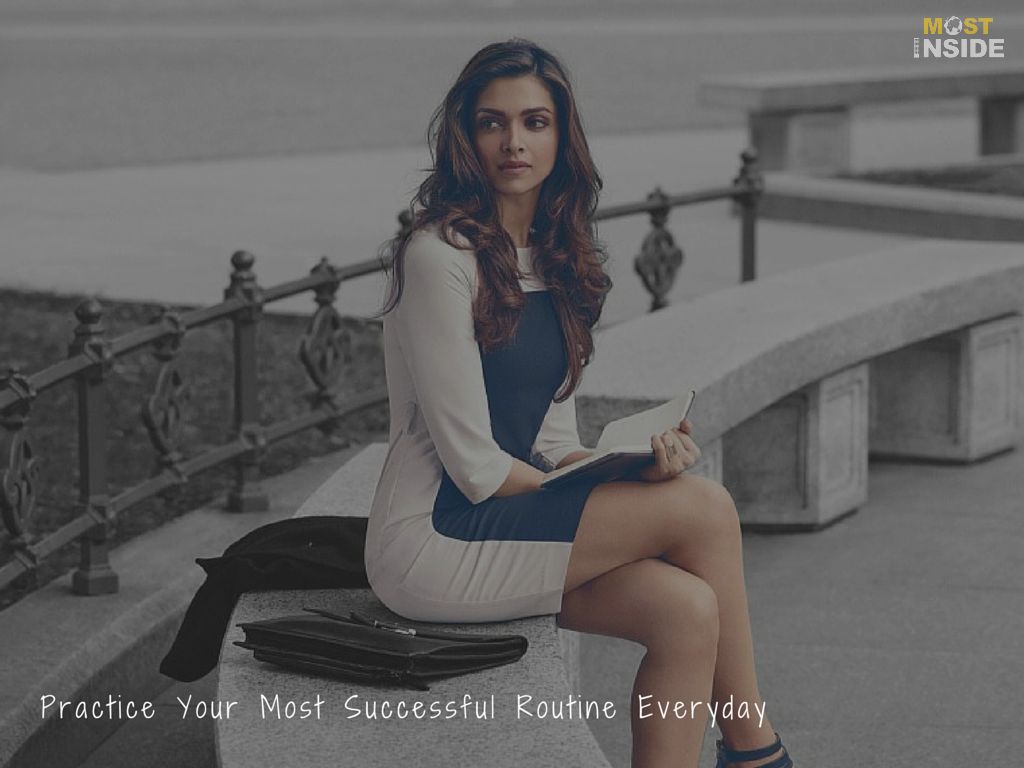 You cannot follow the routine, in which you are unsuccessful. You need to keep trying different routines and analyse the perfect one for you. When you come to know the apt morning routine for a great start, then blindly follow it everyday till you automatically become habitual to it. Stay consistent and you will gradually notice that your life is much more sorted and you have enough time for everything you wished for.
Read: Top 5 Ways to Manage your Day Effectively for More Productivity
You may also like