Can Drinking Coffee Increase Your Lifespan?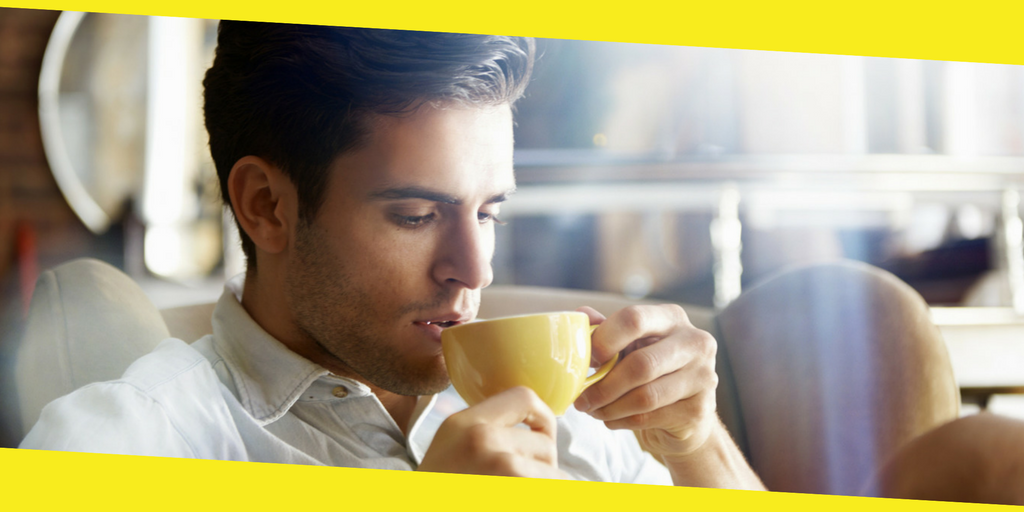 Well, yes! Coffee that has earned a bad repo lately is actually not that bad if consumed moderately. Most of you people might have already changed your caffeine intake habits, but there's something truly magical about your special cup of coffee. Recently, all those health oriented blogs, articles, magazines, videos and journals have influenced our die hard coffee lovers all over the globe for obvious health reasons and their adverse effects on health. But it seems you people still can have your favourite cup of coffee twice or thrice a day without worrying about your health anymore, because some recent studies and researches have proved that drinking coffee can increase your lifespan.
Research and Studies
A study published on July 10, 2017 in the journal "Annals of Internal Medicine" has to say that the research that was carried out over 700,000 people who were moderate coffee drinkers, found that the more coffee individuals consumed, were less likely to die early death from chronic diseases like type 2 diabetes, heart strokes, cancer and Alzheimer's.
Another study published in the British Medical Journal highlighted that drinking 2-3 cups of coffee a day lowers the risk of getting heart diseases and early death compared to consuming no coffee at all, in short drinking coffee can increase your lifespan.
According to the New England Journal of Medicine study published in May, 2012 which was carried out for almost 14 years, showcased the results of over 400,000 individuals who consumed coffee twice every day were less likely to die as compared to non-coffee drinkers. Last year, Spanish scientists carried out a research that involved 20,000 people that went over 10 years and reported that people who consumed coffee 4 cups a day had 64% reduced risk of dying compared to people who consumed no or very less coffee a day in the survey.
Another study carried out on 185,000 African-Americans, Japanese Americans, Native Americans, Hawaiians and Latinos proved that drinking coffee can increase lifespan across different races. According to the reports, people who consumed coffee 2-4 cups a day developed 18% lower risk of death compared to people who consumed no or less coffee. In European studies, researchers found the similar benefits, which means people who consumed coffee 2-4 times a day had 7%-16% lower risk of death compared to non-coffee drinkers.
Link between coffee and increased lifespan
Researchers from the University of Southern California (USC) and Imperial College of London who executed the studies reported that the preservative effect of coffee is biologically reasonable as coffee contains antioxidants and some health boosting compounds that counter insulin resistance, reduce inflammation and boost liver function. Coffee also contains phenolic compounds that plays a vital role in preventing cancer, in short drinking coffee can actually increase your lifespan. An inverse association has been found between drinking coffee and increased lifespan particularly in people of 45 years of age and above. This study was presented at the European Society of Cardiology Congress, Barcelona which reported that drinking coffee 3-4 cups a day can halve the risk of developing prostate cancer and liver cancer.
From all the studies conducted over coffee consumption and its role in increasing life longevity, the greatest benefit was reportedly for liver conditions such as cirrhosis of liver and brain disorders such as depression, Parkinson's disease or dementia, Alzheimer's disease. Some studies and researchers speculated that the all the benefits of coffee in support of increased lifespan may be because of the presence of some compounds in coffee such as antioxidants and polyphenols.
Recommended: Reasons to Add Butter to Your Coffee
Biological concept of coffee health benefits
One possible reason why coffee reduces death risk is the different chemical compounds including antioxidants and anti-bacterial substances present in coffee beans. The antioxidants in coffee beans come from chlorogenic acid which is a member or polyphenol family fight against harmful free radicals in our body. According to the researchers the compounds present in coffee have neuroprotective and anti-inflammatory properties that reduce the risk of developing brain illness such as Alzheimer's and Parkinson's disease.
According to European study and research people who consumed coffee 2-4 cups a day had lower levels of inflammation, better glucose control and healthier lipid profiles as compared to people who consumed less or no coffee. Carcinogen, a compound in coffee reduces the risk of developing liver and uterine cancer too.
The European Society of Cardiology Congress reported that coffee is rich in special compounds that potentially interact with human body including caffeine, carcinogens and diterpenes who have protective impact on body. Hence all the studies have rounded up to a conclusion that drinking coffee twice or thrice a day is actually safe and it can increase your lifespan indeed.
MORE ARTICLES