Why Rajasthan Is A Popular Honeymoon Destination?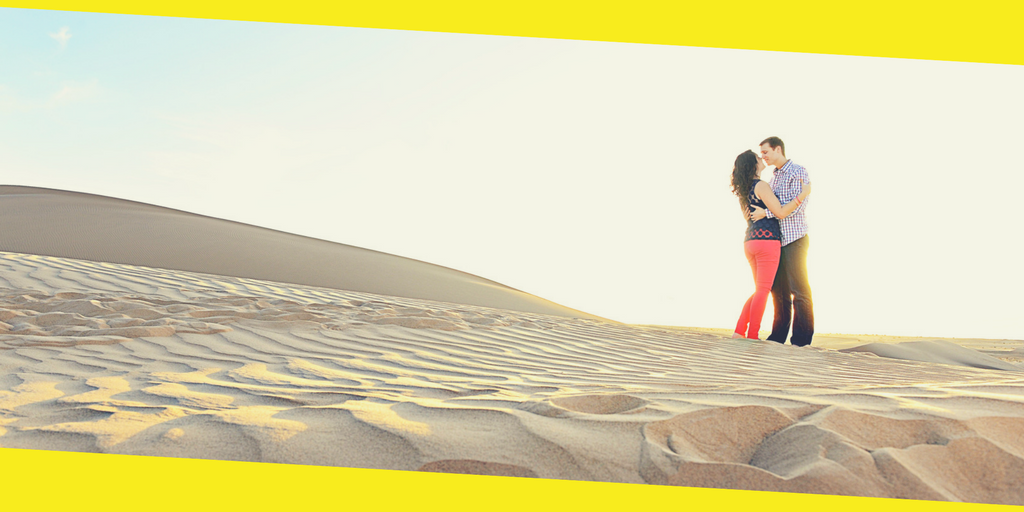 Rajasthan, the place of the royal kings and Rajputs is a beautiful destination set amidst deserts. Though there are no rulers like the ancient times, still forts and palaces here are a hot spot for people preferring destination weddings. Besides being the first choice to host weddings in Rajasthan, newly married couples also prefer honeymooning here. The architectural grandeur, rich cultural heritage, vast scope of shopping and warm hospitality makes Rajasthan one of the most sought after honeymoon destinations in the country.
What makes Rajasthan an authentic place for honeymoon is that it has retained its traditional flavour in arts, craft, fabrics, traditional jewellery, folk music and dances, etc and tourists here love to ride on the unconventional mode of transport provided by camels, oxens and elephants. Hindi being an official language of the state, you won't have much issues while communicating with local people. Rajasthan doesn't have deserts everywhere as it is stereotyped to be. It is basically western Rajasthan that has desert areas and in fact, these places display the true roots of the Rajasthan's culture and tradition.
There are many well developed cities in this state that will make you feel at home with great food and hospitality. Rajasthan is often described as a colourful state that has a distinguished yet joyous way of celebrating their festivals and since you too are endeavouring to celebrate your new relationship, then Rajasthan will offer you a memorable romantic vacation.
Fairs & Festivals That Will Make Your Honeymoon Colourful
Held During January-February
During the period from January and February, Rajasthan hosts three majestic fairs, viz., Nagaur fair in Nagaur, Desert festival in Jaisalmer and Baneshwar fair in Baneshwar. While the Baneshwar fair is basically a religious festival where large number of people offer prayers to Lord Shiva, the other two offer the opportunity to take part in some local sports or watch camel races.
Held During March-April
In Rajasthan, the Gangaur festival in Jaipur is celebrated with much show and pomp for 16 days where young girls and married woman dress up in traditional outfits to pray for grooms of their choice and to pray for longevity of their husbands, respectively. This festival is completely devoted to Goddess Parvati. Also held during this period are Mewar festival in Udaipur that is celebrated to welcome spring season and Elephant festival in Jaipur to celebrate Holi. Honeymooners can not only enjoy the elephant sports but also play with colours in typical Rajasthani style.
Held During June-August
In June, with the onset of monsoon in rest of the country, Rajasthan enjoys awesome weather in its only hill station, Mount Abu. Hilly resorts and folk dances along with other cultural activities are a part of the Summer festival celebrated during this month. In July and August, Teej festival is celebrated to welcome the monsoon and you will see markets filled with shoppers and ladies dressed in their best traditional garments. The variety of sweets available here during this period in particular, shows how fine taste this people have for desserts.
Held During October-January
Held in October every year is the Marwar festival in Jodhpur that is mainly devoted to folk arts, dance and music. You will be completely mesmerised after seeing the local talent here. The Pushkar fair in Pushkar held in November is the largest of all celebrations in Rajasthan. It is an important place for pilgrimage and the local bazaars, music, sports, folk dances, etc will make you fall in love with such carnivals. In January, Camel festival is held in Bikaner, a place that is rich in culture, cuisine, arts, handicrafts, etc. This festival is characterised by the unusual folk performances, camel dance, camel race, etc.
Recommended: 10 Things To Know Before Going On Honeymoon Trip
Top 11 Destinations In Rajasthan You Must Not Miss On Your Honeymoon
Jodhpur
The city of the royals will definitely give your honeymoon a royal touch too. The dazzling golden sand, traditionally standing villages among highly preserved ancient palaces and monuments describing the rich cultural heritage adds to the scenic beauty and an experience of a lifetime for honeymooners. The fascinating places like the Jaswant Thada, Mandore Gardens, Mehrangarh Fort, Umaid Bhawan Place and Jodhpur Flying Fox will be a perfect place for spending some time in peace and royalty of Jodhpur. In fact, Jodhpur is a shopper's paradise too if you are looking to buy some colourful apparels.
Mount Abu
If your ideal honeymoon fantasy is limited only to hill station, then Rajasthan presents its one and only but serene hill station, Mount Abu. Everyone has a liking for hill stations as the ambience seems more romantic when the climate is bit colder. Spend a couple of days in this hill station that is surrounded by dense Aravalli mountain range and enjoy boating in the Nakki lake in the evenings to spend some time in privacy in the most peaceful place. You can also visit the strikingly amazing Dilwara Jain temples, which is also a pilgrimage spot.
Udaipur
Udaipur defines itself as a scenic place not only for honeymooners but also for several photo-shoots and serves as a majestic location for shooting various Indian and foreign films. The sparkling crystal lakes and the gigantic forts and palaces exhibit the rich cultural heritage. The city of Udaipur is a jewel of Mewar, a 1200 year old Sisodia dynasty kingdom. The amusing gardens and the lush Aravalli mountains dramatically make this place truly romantic. Spend time with your spouse at the calm waters of Lake Pichola, visit the Moti Magri, City Palace, Moonsoon Palace and the local markets here are extremely shopper friendly and filled with cheap and rare stuff. If you have dreams of spending your honeymoon luxuriously, then Taj Lake Palace is a place just for you.
Pushkar
The scenic beauty of Pushkar has found fans not only in people from India but from abroad too. Pushkar city is one of the most peaceful places in Rajasthan and is beautifully surrounded by hills on three sides and the fourth side flaunts a golden desert. The main tourist attractions here are Pushkar fairs, festivals, handicrafts, safaris, pilgrimages, etc.
Jaisalmer
You will fall in love with Jaisalmer as its beauty will definitely remind you of the monuments in Arabian Nights series. This beguiling place offers you camping opportunities in the deserts and enjoy camel safaris, Rajasthani dance forms, music and royal but extremely versatile cuisine. You can even visit ancient magnificent Havelis and Jaisalmer fort here. This place is famous as the heart of the Thar desert and colourful craft bazaars and traditionally conducted festivals will make your experience warm and lively.
Ajmer
Ajmer is highly popular among tourists as it is a place of pilgrimage of Khwaja Moinuddin Chisti. You can explore the art of sculpting and grandeur of Sufi era and visit the Dargah Sharif to seeking blessings and to get enchanted by its marvellous architecture. This place looks extremely beautiful and secluded due to the lush green hills surrounding this place. Behind the Agra gate, you can explore local shopping or just dive into the special cuisines available here.
Recommended: How To Enhance Your Honeymoon Romance
Jaipur
This Pink City of Rajasthan is also portrayed as the city of love. This city is well planned and hosts beautiful gardens, attractive monuments and is a foodie's heaven. Jaipur is for honeymooners who wish to enjoy the lovely ambience influenced by cultural celebrations and festivals. Hawa Mahal, Albert Hall Museum, Jal Mahal, Amer Fort, City Palace, Jantar Mantar, etc are the hot spots for tourism.
Ranthambore
If you plan to go for a short trip to enjoy wildlife safari, then Ranthambore is definitely the place you must not miss. Giving you a break from forts and lakes is this place that exhibits natural beauty and amazing wildlife. You can visit the Ranthambore National Park and take a ride in the open jeep to spot animals like deer, leopards, foxes, monkeys, tigers, sloth bears, etc. This adventurous experience added with visits to Ranthambore Fort, Kachida Valley, Raj Bagh and Surwal Lake is probably a great start to your honeymooning experience in Rajasthan.
Bharatpur
Bharatpur is the eastern gateway to Rajasthan and you can enjoy the melodious music of birds at the bird sanctuary in Keoladeo Ghana National Park. If you are lucky enough, you can spot some Siberian Cranes that fly down here during winters to enjoy warmer climate. Apart from this, couples can even indulge in visiting temples like Laxman temple, Kailadevi temple, Bankebihari temple and Ganga temple. Scope of shopping include jewellery, traditional clothes, marble crafts and brass-ware.
Bikaner
If you love to explore deserts while enjoying best rides on camels, then this is the place for you. Bikaner is more popularly known as the camel country as it hosts the best riding camels in the world. You can also grab opportunity to take a dive into more royal side of Bikaner by seight seeing at the Junagarh Fort, Lalgarh Palace, Rampuria Street and the Purana Bazaar.
Alwar
Alwar is yet another ancient yet popular tourist destinations in Rajasthan that is nested between a cluster of hills and beautifully caved in those hills is a massive fort, which not only boasts amazing appearance but also has an equally amazing history. Additionally, Alwar is also famous for its rich cultural heritage that is encompassed in its beautiful lakes and valleys.
Apart from these famous destinations, there are several other worth visit places like Kota, Shekhawati, Jhalawar, Bundi, Chittaurgarh, etc. It is certainly not easy to resist yourself from having more of Rajasthan. Besides being a treat to your eyes, your honeymoon trip to Rajasthan will be like celebrating your new life in a royal stance.
Best Time To Visit
Rajasthan has different climates throughout the year. Except for some regions, most Rajasthan enjoys soaring summer temperatures of 40° Celsius and above. Winters here are pleasant and it rains scantily from July & September. Dry and hot winds with periods of humidity is the basic climate in this state. You can either plan your trip in the monsoons or during the early winters or early summers to enjoy your honeymoon in the most favourable climate.
MORE ARTICLES