10 Tips to Find the Right Task Chair for Your Employees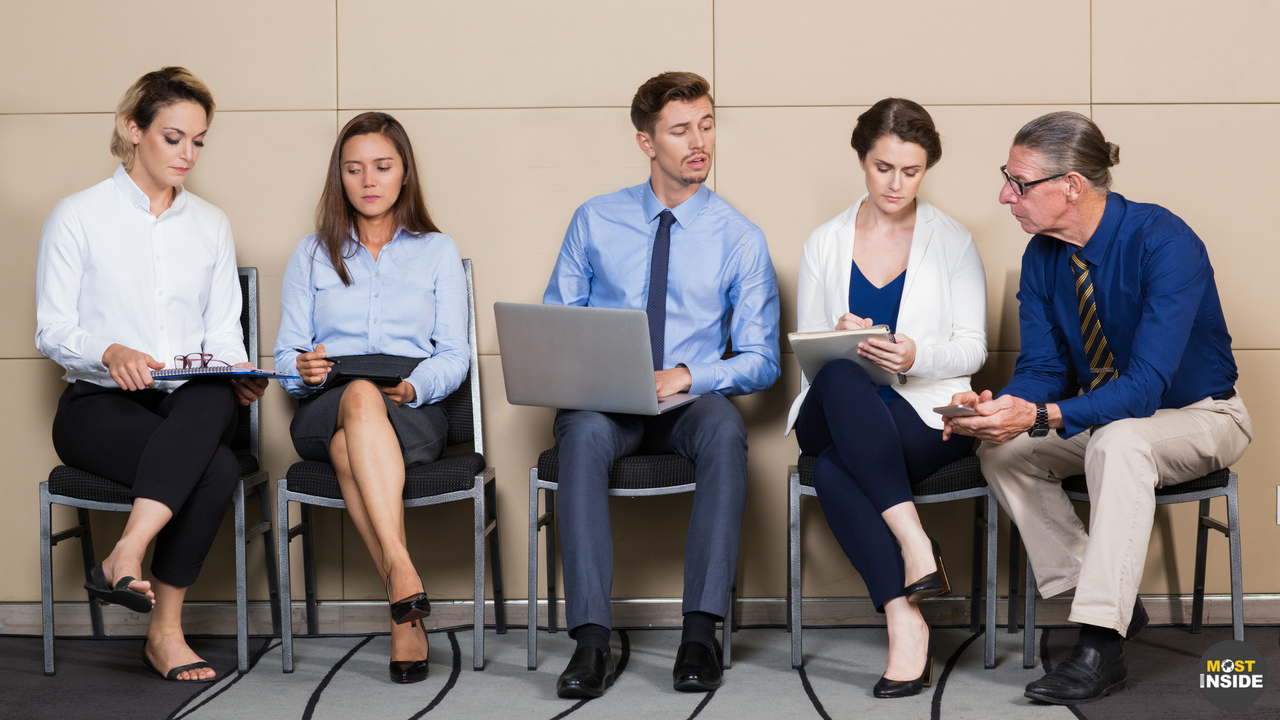 Getting an ideal solution for the best price is not all that easy as some of the TV commercials might say it is. That applies to even the tiniest of products out there, not least office furniture. (read Chairs, desk and so forth)
Speaking of furniture, have you ever wondered why people prefer recliners over standard seats despite a stark difference in price? Is it so because recliners offer utmost comfort and arguably the best viewing experience? I can't tell.
This is not to promote recliners mind you – some do suck after all – but to give you the catchword i.e., COMFORT. Or a plush comfort I should rather use.
Trivial as it may seem on first look; there are so many factors that add to the sheer economy of comfort sitting. These features not only provide fuel for this blog and form the gist of the content but also compensate each other very well too.
Presumably, it is either the combination of some of these factors or the simulation all of them – that would give you the chair for all. Slip of the tongue. Is there even a chair for all? (Read Conclusion)
Ten Tips to find the so-called ~ chair for all ~
Tip #1. Bank on seat-adjustments
Most roller chairs have height adjustment levers that enable easy tweaking of height. People are not of the same height you see.
Tip #2. Rely on the 90-degree spin
It is good to have options of swivel, custom fix etc., in a chair that covers all the 360-degree angles at an arm-stretch. This is applicable mostly for some balancing ball chairs, that uses the simulation of a large ball that can be attached and detached with the stool. Even then, one gets the feeling nothing can break sheer coziness of a conventional 90-degree roller chair. With solid armrests in place, easy adjustability and provided you have good eye-sight and instincts – you might as well avoid a 360-degree fall over just in case.
Tip #3. Ensure sturdy Armrest
An absolute must have, especially for those of you who slouch a lot during peak hours. Too much slouching leads to back pain, causes pain in the abdomen and lower parts of the body. If you manage to dig out the chair with an armrest, that offers adjustable features? Then all the better for it. Some armrests even have a cup-holder in the midst thereby providing the option of having staccatos during peak hours, as well.
Tip #4. Ergonomics, not economics.
Price should never be a deciding factor when you buy an office chair. But, ergonomics, above all things and among other things, should be one of them. What does an ergonomic chair mean? Presumably, this is the reason why you are reading this blog in the first place.
In layman terms at the least, office ergonomics simply means: "To use the science of equipment design so as to reduce operator fatigue, discomfort, and injury."
Now, think of applying that scientific layman definition of office ergonomics, to the science of sitting in a chair. And, there you have it.
Tip #5. Give in Lumbar Support
A lumberjack cuts down trees, a good chair with proper lumbar support cuts the crap out of living.
This is the basic minimum necessity at the least, especially for attaining ideal ergonomics in chairs. Most ergonomic chairs often tend to have an inward curve that enables a slouch-free posture. And, lumbar adjustments too that ensure a strain-free performance. Sit back, relax.
Tip #6. Layback on the backrest
You know the deal; you know the drill. If you don't have a backrest to give you a layback option, then chances are you might as well do the mock drill.
If at all your office chair offers you a seamless simulation of seats with backrest combined. And the added support of an inbuilt locking mechanism as well, that may thwart unnecessary fidgety movements. (That is a big IF)
Recommended: How Can A Right Ergonomic Office Chair Change Your Life?
Tip #7. To swivel around or to remain paused. Ponder.
Multi-tasking is cool but perhaps there are so much multi-tasking already in your kitty. And, the last thing you may want is to have a ball sitting in a rolling chair that swivels around all too easily.
Roller chairs offer the option to move across and grab everything from an arm stretch. But, hey, as the saying goes – what may prove to be a boon for one person, might as well be the cause for bane for the other.
Tip #8. Snoop around and work on a specimen
If you have a small or home business with modest attendance or employ people with the same ethnicities: then it is better to have a one-one discussion with them and deduce requirements first and foremost.
Deciding which chair to buy depends upon the strength of the employees, the layout of the office, the amount of technology involved etc. The nature of business, as usual. This point may prove to be superfluous for some, but not least it is even so.
Tip #9. Finalize the ideal specimen
There are so many options to choose from like the recliner seat, the kneeling ergonomic chair, the yoga chair and/or the saddle chair. But, ultimately like all good old notion of trade, buying a chair also hinges on the need of the hour. And, having done all the hard work how would you even finalize one? Read Tip No #10.
Tip #10. Sit, judge and play devil's advocate.
You may be sitting on a chair and work for hours and hours, or you might as well be sleeping on the desk. But, at the end of the day, the purpose of the chair is to – well, marginally reduce some pain in the unmentionables. Or even on the mentionable.
As funny as that proposition may sound to you – it is imperative you check the quality of the material at the offing. What it is made of, how much comfort it can or cannot give etc. Being the author of this blog, I know it would be very difficult for you to arrive at a decision. Because, end of the day, even I have been sitting here for hours to pen this whole damn thing down. Ponder how much pain I might have upheld for the time being.
Chair for All: w.r.t the challenge I have put forth in the prologue: the million-dollar question is – Would there be even an ergonomic chair, that would fit the bill for one and all?
Unless of course you don't have people with disabilities or have those with the same ethnicity, height, width, depth, weight etc., – there might be even one. (Pun intended.)
In fact, I wonder why on earth the business world hasn't quite embraced the concept of building a custom-made office chair as yet. Meaning in its entirety. Ponder again.
— Sreejith Mullappilly is an MBA marketing grad, plus a content writing aspirant at OfficeRock.com. A Square Peg in a round hole; he likes to vent his feelings and frustration by writing elaborate blogs especially on Cinema and Sports.