Top 10 Best Movies of Hrithik Roshan Till 2017
The Greek God of Bollywood believes in giving his best whether it's about his acting, dedication or even his perfect chiselled frame. The 43 years old Rakesh Roshan's lad started his acting career in Bollywood next to Amisha Patel in Kaho Naa…Pyaar Hai (2000) which was his debut film and was super successful flick in the box office. Hrithik Roshan was known for his deadly natural acting skills when he was a newbie in Bollywood, however, he always worked hard to improve himself in every aspect to be a flawless actor. Hrithik's Bollywood career was not very smooth as he went through many ups and downs according to the box office collection but still he maintained his originality and natural acting skills to impress everyone. Some of his movies faced drastic failure in box office but still they are counted for Hrithik Roshan's incredible performance and diligence such as Fiza (2000), Mission Kashmir (2000), Lakshya (2004), Guzaarish (2010), Mohenjodaro (2017). Now, let's have a brief look on Hrithik Roshan's best movies till 2017.
10. Kaho Naa..Pyaar Hai (2000)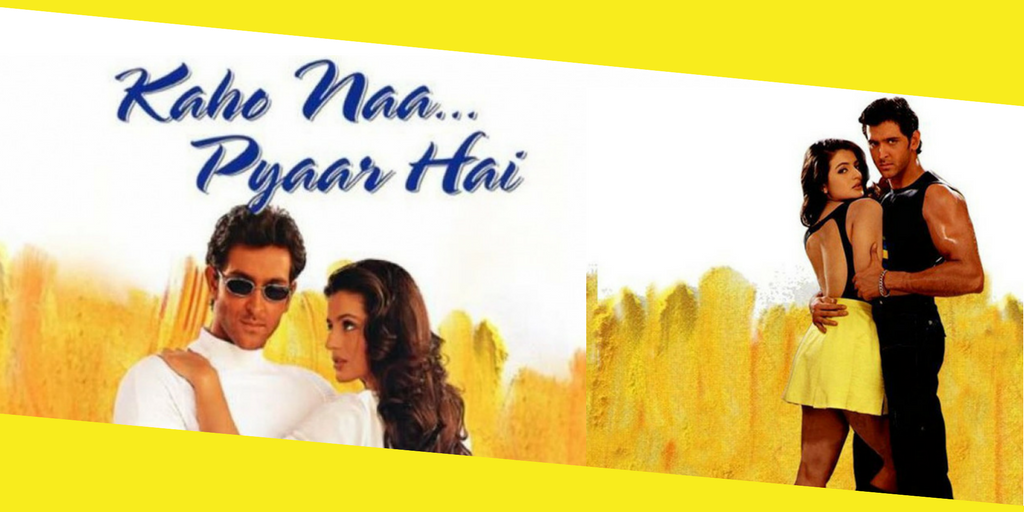 Kaho Naa…Pyaar Hai directed and produced by Rakesh Roshan was a blockbuster movie starring Hrithik Roshan and Amisha Patel. The movie was super successful and gave all the youngsters a heart throbbing actor who was no less than a Casanova for all young girls. Rakesh Roshan wanted Hrithik to train under Salman Khan for an attractive and great physique to match the Bollywood's most demanded criteria.