Know Easy Ways To Get Sound Sleep Before Your Wedding Day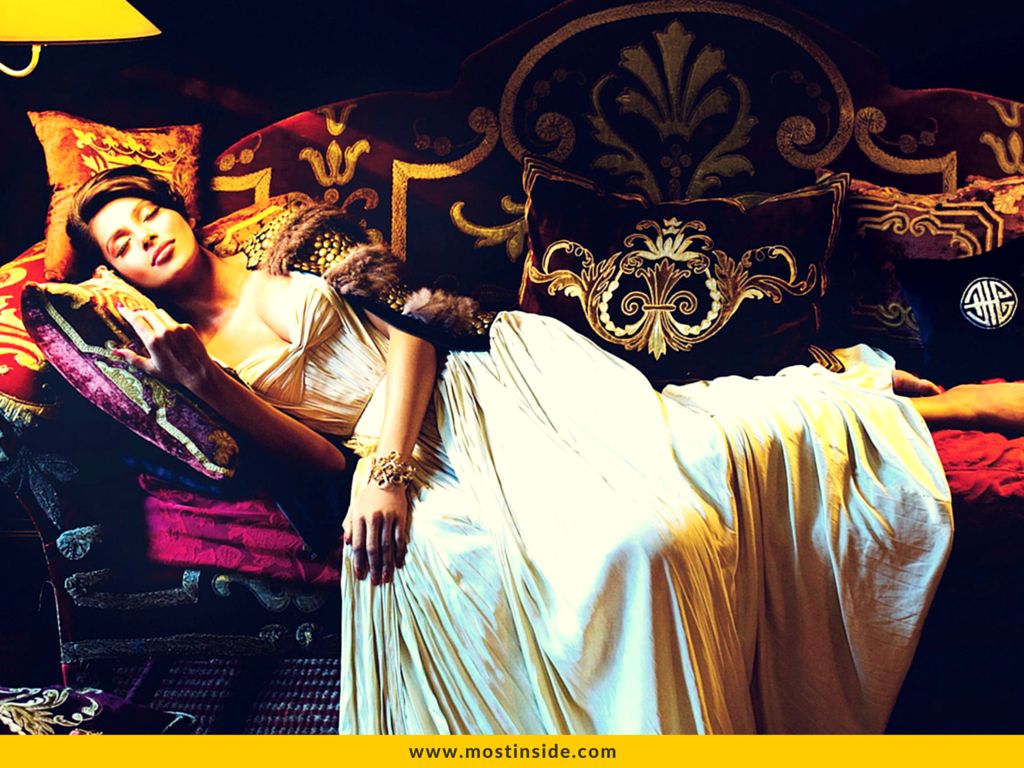 With all those nervous causing butterflies in the stomach and the tension regarding timely preparations for your upcoming D day, you hardly find time to catch some sleep. Since you want to make your wedding day, the happiest day of your life, you endeavour to fulfil all your dreams about your ideal wedding. It can be a lot tiring when you are expecting things to happen as your desires. No matter how well the groom grooms himself, but it is the bride that catches everyone's eyeballs. She is the one who needs to look glowing like a queen and any sign of stress on her face can ruin her entire appeal.
With all the wedding hodgepodge, a bride becomes the victim of so many customs and traditions that can make her feel completely exhausted. If you are a would-be bride and want to look jaw dropping gorgeous on your wedding, then it is important for you to adopt some lifestyle changes well before your wedding. You must know that sleep is a crucial beauty routine and your skin looks amazing when you sleep well. If you want to stay away from flaunting dull skin and dark circles on your D day, then know easy ways to get sound sleep so that you compel your groom to keep his gaze on you all the time:
Start Exercising Today
If you bring exercise to your routine, then you will be thankful to yourself for the whole life. Since you are starting it for looking great on your wedding day, then you can start with some light exercises so that your body's metabolism improves and your hormonal activities too get balanced. Your sleep pattern will also regularise and you will be in great shape for your grand bridal trousseau.
Read: Beauty Benefits of Exercising Before Wedding
Don't Forget Meditation!
Your anxiety levels may go up and down when you have to go for bridal trousseau trials, make up trials, pre-bridal parlour visits, shopping, honeymoon planning, decoration and catering planning, etc. You need to get your blood circulation in order for increased supply of oxygen. For this, your body must get calm, which can be easily done through proper breathing exercises and meditation. It helps in soothing your mind and preparing your for a good night's sleep.
Limit Watching Television
Watching television for longer duration at night can just add to your pre-wedding stress. You may feel that television will distract your mind and de-stress you. But it robs off your sleep. You may end up getting dark circles under eyes and even your eyes may look puffy. Instead grab a good book to ensure that you sleep with good and positive thoughts.
Stop Consuming Alcohol
You may feel that people drink alcohol to de-stress themselves and to enjoy life better. But if you don't want to compromise a sound sleep that will make you look flawless on your wedding day, then you must say a big no-no to alcohol. Alcohol can make your skin appear dull and the hangover in the morning can lead to excessive strain on brain. Instead of feeling light and refreshed, your mornings will start on a bitter note. Rather go for coconut water or fresh fruit juices and ditch alcohol.
Drink Sufficient Water
A well hydrated body is capable of functioning properly. There is optimum production of blood, digestion system works efficiently, helps in removal of toxins, relaxes your mind and makes your skin look supple. Most importantly, it regularises your sleep patterns and hence drink more than 10 glasses of water each day to help your body eliminate tiredness with oodles of water.
Limit Caffeine Consumption
Similar to alcohol, even your caffeine consumption can distort your sleeping pattern. Tea, coffee or your favourite chocolates comprise of caffeine that can keep you mentally alert for a longer duration signalling your brain to not release sleep hormones. Though it won't be possible to avoid it completely, but you can at least say no to caffeine during evenings and instead grab a cup of green tea that will further de-stress you.
Sleep On Comfortable Mattress
You cannot definitely compromise on your sleep because of a mattress that causes back or neck pain or improper body posture. Choose a mattress that is comfortably soft and makes your body release all the stress once you sink into it. While you are investing so much money on your wedding day, then why not on your beauty sleep?
Wear Light & Loose Clothes For Sleep
For a comfortable sleep, it is important that you don't wear skin tight clothes and that too, made of heavy fabrics. Choose some light fabrics and wear loose clothes to sleep so that your skin's breathing process is not obstructed.
Focus On Enjoying The Pre-Wedding Days
Understand that after few days, you probably won't be single and in your parent's home. So amidst all these preparation sagas, spare a specific time for your friends and family members. Consider your evening time as a fun time and schedule surprise dinner parties, play games with family members, go for walks and movies, etc. Keeping yourself happy and contented is another way to de-stress your mind and this will too ensure a sound sleep.
Recommended: 10 Best Ways For Brides To Relax The Night Before The Wedding
Take Bath At Night Too
Since your whole day passes on seeing the wedding preparations and in the hustle and bustle you get stressed. You might not be aware that taking a bath at night can help in production of serotonin hormones that makes you feel sleepy. Moreover, your body releases all the pain and strain when you bath and your muscles feel relaxed.
Don't Take Your Smartphone To Bed
Medical experts have said that taking your smartphone to bed allows light photons to penetrate into your eyes causing your mind to remain alert for a long time. You may feel that after some chatting or checking your e-mails or social networking accounts, you may automatically fall asleep, but these photons can stop the production of melatonin hormone that makes you feel tired and sleepy. You will develop the habit of sleeping late at night while waking up at the same time in the morning.
You will suffer from sleep deficiency, which will not only affect your appearance but can be hazardous for your health in the long run. Better keep your phones away at least an hour before sleeping.
Plan Your Wedding Day By Listing Activities
Since you want your wedding day to be as perfect you imagined it to be, you need to use your energy well. You must certainly not look exhausted. When you lie down, your mind can become super active thinking about all things at a time. Rather save your energy for sleep by listing down all things that is pending. Make a list for the next day and when you see all the day's accomplished activities, you will enjoy a relaxing sleep.
Ensure Your Dosage Of Vitamin D
You need to be active, positive, vibrant and in good mood always. With so many things happening around you, it is certain that you may suffer from mood swings or anxiety. But scientific studies have proven that basking in the early morning sun for 15 to 20 minutes is essential for getting vitamin D, which in turn has magical effects on your brain's cognitive functioning and makes you extremely active and balances the hormonal activities too. You eventually become a morning person and thereby your sleep patterns will too get defined.
Stop Watching The Clock
The nervousness of the approaching wedding day can definitely steal your sleep. But if you start wondering why you are not able to get some sleep by looking at the clock constantly, then your mind will remain alert. If you don't let your mind relax, then how will it start producing sleep hormones? Think of something that your mind loves to….for example, your honeymoon!
Switch Off Lights For Better Sleep
Keeping lights on may have the same effect as using the smartphone on bed. Your brain won't realise that it is night and you need to sleep fast. The bright light will delay your sleep and therefore, it is best to switch off lights before sleeping. In case, you feel scared sleeping in dark, then invest in some dim lights that enables you to sleep fast and that too, without fear.
Read also: Wedding Night Guide For Every Bride