15 Ways To Make A Guy Horny Sitting Next To Him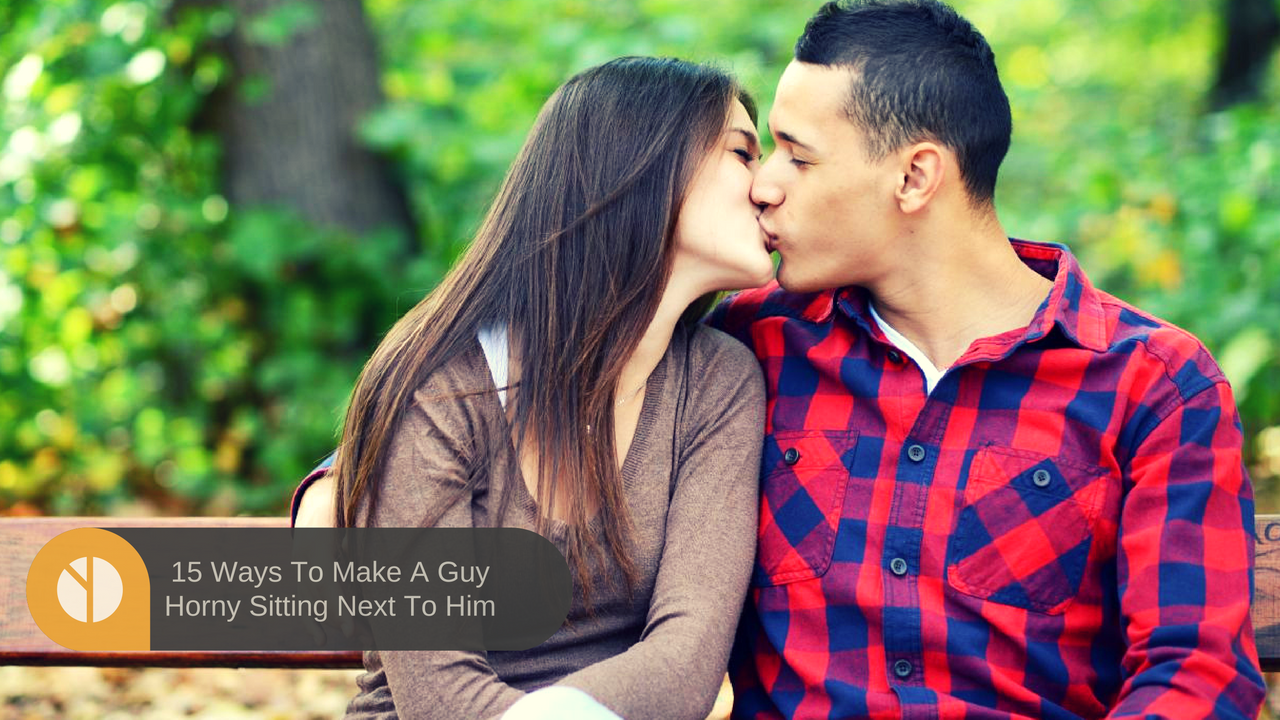 Sometimes guys want girls to take little initiative. They too love being seduced and enticed by their lady loves. Yeah, this can make you girls little uncomfortable, and it's totally understandable that you would seek for some help. But once you start, you'll find your own way to turn on your men but little advice could really help you to gain confidence to get started. There are many ways to turn a man on. But, this only starts with sexual attraction and arousal. If you can make a guy look at you in more-than-just-friends kind of way, then you're there already. Seducing any guy takes little effort but sitting next to him and making him crave for you more and more is not an easy task. However, you need to have a strong effect on him to make him desire for you. Here are some sureshot ways to make a guy horny just sitting next to him. Read on..
1. Get his full attention
Always try to get comfortable and tranquil place to sit together. A feeling of discomfort makes it tough for guys to get seduced out in public while hanging out with your pals or family. Psychologically, situations like these acts as distraction and it might be difficult for guys to get horny.
2. Don't make it noticeable
Most guys love mystery. Girls! Always remember that when you're trying to seduce your guy or trying to make him horny, don't make it noticeable or obvious. The more mysterious you will be, the more hornier he will get!
3. Speak softly and intensely
Guys don't fall for loud voice rather find it little irritating. Drop your tone while getting into the conversation and speak softly. Your high pitch laughter might work when he tries to impress you. But to make a guy horny, a soft voice works the best. It creates the perfect setting for an intimate and passionate conversation.
4. Don't be funny
While seducing a guy sitting next to him or having a conversation with him, it's evident that there would be a few awkward and funny pauses now and then. But try not to kill the sexual mood by laughing, appearing funny or awkward, rather look away if you can't handle the awkward tension, but don't ever laugh.
5. Create awkward but pleasing moments
An awkward situation sometimes turns to be the most sexiest moment to arouse a guy and make him really horny. All you need to do is find a tricky way to move in closer to him. You could pretend like you just got scared of something crawling on your back or near you. But do something to make sure your boobs graze against his body. And act like you don't realize it even and that sudden unexpected touch or encounter would leave him feeling really uncomfortable and horny.
6. Be sweet and slow
Being sweet to a guy gives mixed signals initially but gradually they get crystal clear. This strategy builds the sexual tension. Simply being nice and slow in your gestures, your guy gets comfortable around you and this will go a long way to seduce him. This is the most easiest way to make a guy horny.
7. Get his eyes on you
It's very important to attract your guy's eyes on you. Bend down to pick something up making sure you give him a nice eyeful treat of your attractive skin be it your cleavage or your lower back. Take your own time to get up so that he can take a clear peek.
8. Share your sexual secrets and desires
Play and act like you have got a secret that you want to share with him. Go real close to his ears and share some sexual words that you think is worth talking about. But most importantly, when you whisper in his ear make sure your lips touch his ear lobes tenderly. That will be an immediate turn on for any guy.
9. Allow him to touch you
Making a guy feel horny by letting him to touch you is easy as long as you say the right thing to keep him engaged. Point out your birthmark or a part of your body, and tell him something about it so that he gets the urge to touch you.
10. Talk dirty
Talking dirty is an apparent way to turn a guy on. When talking dirty get closer and whisper about all your fun and sexual moments. Describe him the last sexual encounter including your fantasies. The best way to make a guy horny.
11. Touch him discretely
Sensuous touch can work wonder to While touching your men keep in mind that he is comfortable around you. If you are out on a dinner, remove your shoe and slide it up one of his leg. Make it look unintentional.
12. Ask dirty questions
As your guy dirty questions while sitting beside him. You can also send text for him on phone to read can be a sexy way of getting seductive. Ask him how he does he feel a blowjob or a hand job. Your aim should be to get his mind to start thinking about sex.
13. Kiss him
The most easiest and obvious way is kissing your guy to captivate him and seduce him to get him on bed. Kissing behind ears can work magical to make him horny.
Recommended: Basics To Follow To Make Your Girl Steamy And Wet
14. Make sensuous eye contact
Whatever you try to seduce your guy make sure to make proper and intense eye contact to crave for you more and start fantasizing you. The most crucial tip to make a guy horny.
15. Look your best
Men get what they see. If you look seductive with your hot and sexy approaches then you are very near to get your guy turned on. Get dresses the best you can and please your guy's eyes and make your man go horny.