Common Sandal Problems That Every Woman Knows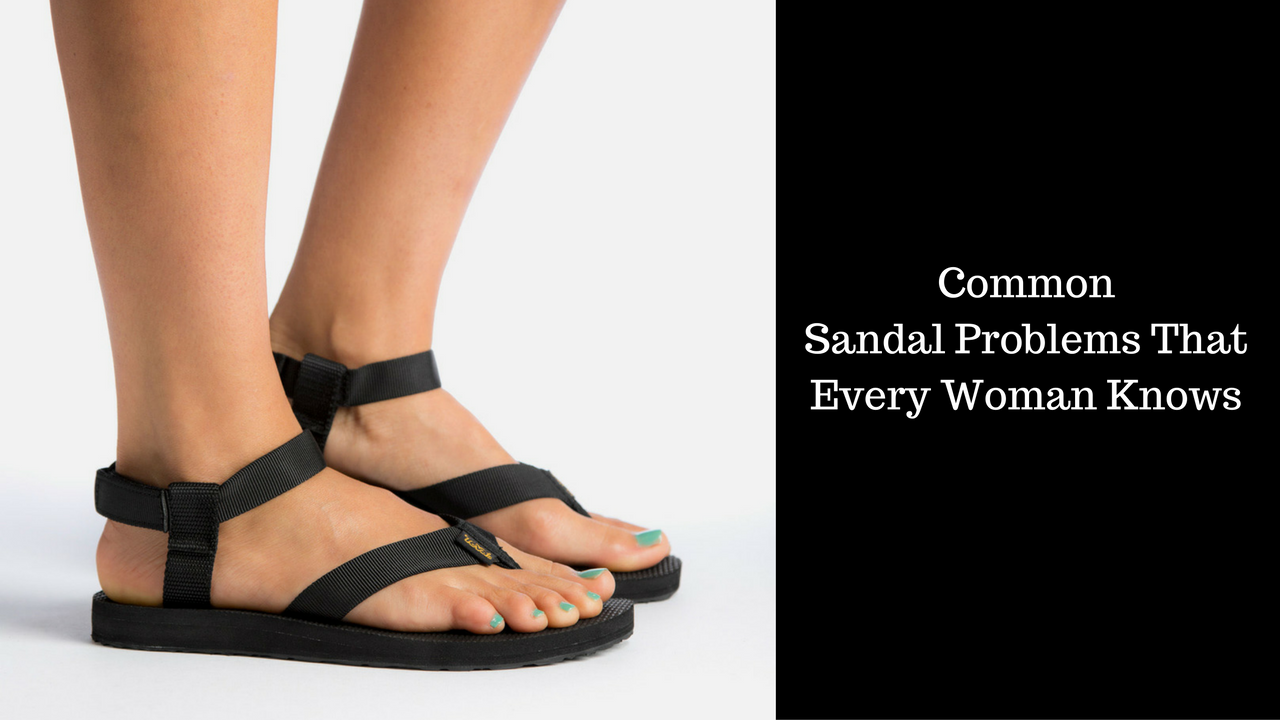 The best thing about woman wardrobe is her sandals and shoes that she chooses according to her super attractive outfits. Sandals are something that completes every woman's look of the day. Be it super cool funky sneakers, flip flops, flats, boots, stilettos or platform sandals women always love to load up their wardrobe with maximum choices for different mood and occasions. The average woman falls in love 7 times a year and only 6 are with shoes!! Despite of this true desperate love, there are some irritating sandal problems that every woman has felt many a time in her entire life. Here are they..
Constantly watching out your feet the whole time on road being terrified that you're going to hit a bump or a crack on the sidewalk.
Wearing heels on a date with a super cute guy and suddenly he feels like taking a long romantic walk with you. Yeah wearing these five-inch heels and taking a long walk is like torturing my feet with bonus of blisters that look fantastic!
Trying to walk with band-aids having on the back of your heels but the band-aids simply doesn't stay for more than 15 minutes.
Wearing those 5 inch heels in the morning and then around 2 p.m. at your office all you want to do is throw off your shoes into the garbage bin forever and go for flats.
You have to carry a giant bag to keep your flat pairs in it and also being a weird person who carries around shoes.
Cobblestones. Tripping over the stones and getting your ankle twisted or heel broken and wishing that no one's watching and laughing at you. One of the most irritating sandal problems I have ever known.
All your shoes makes you feel real comfortable after wearing 1 hour span but wearing those cute pairs again on a wedding day makes you feel bad for yourself. Why!!!
Buying and having so many pairs of cute heels and feeling too lazy to wear them and so you never really do because they all have that uncomforting issues so you just stare at them with a sad face.
When a shoe has a steep arch and the ball of your foot suddenly starts killing you out of nowhere with burning pain that no one can ever know that rages on until you sit. Uhhh! Finally.
When you buy the shoes a little bigger, smartly so they won't rub against your ankles but surprise, surprise! You keep slipping out of them. You feel like real idiot!
When you finally take your heels off and land over a flat surface which makes you feel like Sandra Bullock in film Gravity. And you take few minutes to remember how to walk like a normal person again.
When your baby toe finger tries to escape from its sandal prison, it just end up with weird marks and blisters all over due to its unsuccessful escaping attempt. And you feel like "I'm tired of these sandal problems." Hell, poor toe!
Your sandals end up smelling really worse like a rotten egg than your feet. And your closet ends up smelling worse even than boys' locker room.
When you can't wear that attractive pair of sandals that matches your outfit perfectly because you need to paint your toenails that are looking so rough and ugly.
Dirty feet. The amount of dirt that is on the bottom of your feet at the end of the day is totally mind boggling. You have to rinse them off before going to your bed.
There's more. Do I need to mention about the bottoms of your sandals? Way too dirtier than your feet, leaving the tracks wherever you walk in your home.
When platform sandals are not even on the bottom so you consistently feel like you're about to hurdle through space that scare the shit out of you.
Getting so much used to wearing sandals all the time and when winter comes, you have to wear those stupid regular shoes again. True fact of all sandal problems!
Recommended: 7 Health Risks Of Wearing Heels You Didn't Know