Technology Improving and Helping Human State of Mind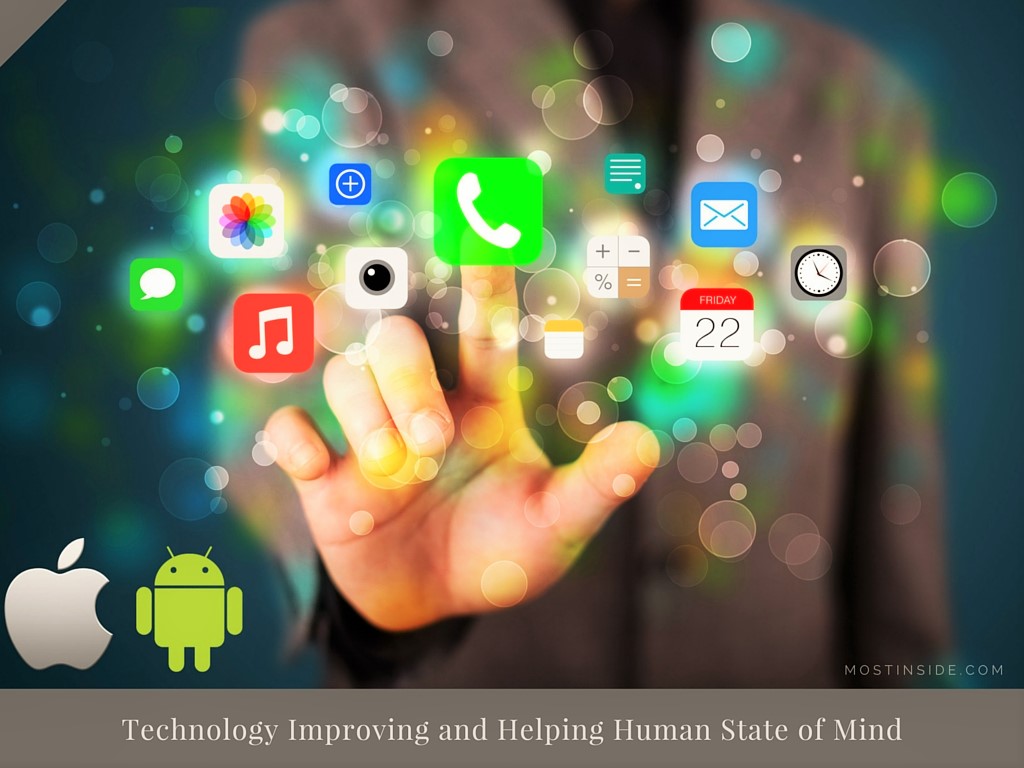 The advancements in the technology in this digital era is rapidly extending every single day and is no doubt creating multiple chaos and devastation for humans be it physiologically or psychologically. These technologically advanced era makes us, the humans to multitask at every single step. But this technological factor "the multitasking" has got so many drawbacks like memory loss, poor attention, poor concentration, increased stress level, anxiety, fatigue, less productivity, poor time management and many more. However, these drawbacks are the result of mismanagement of technology and high-tech science. Humans who are quite busy in technological developments and inventions, meanwhile keep accusing and criticising the technology and its harmful aspects. But, its us (humans) only who are creating a destructive image of technology by mismanaging it. Technology has got the ability to improve the life towards all betterment. Technology can improve and help the human state of mind for sure in many easy and effective ways. All we need to do is managing the technology in a better and smarter way. Read on..
Technology enhancing relations and social supports
Google hangouts, Facebook, Skype, WhatsApp and many more internet medium are here at our service anytime. To connect with our friends, colleagues, long-distance love, family today smartphones, tabs, laptops, desktops are found at almost everyone's reach to create strong bondings and relations to your most trusted confidants. This not only enhances and improves relations, social connectivity but also emotional factors, peace of mind, happiness and satisfaction.
Technology for virtual date services
Technological calender's be it in your smartphone, tabs or laptops who could have your calendar service anytime you want within mere seconds to get and keep the track of your upcoming and past events. Daily, weekly, monthly repetations, making notes and date reminders are now so easy to remember the most important dates of your life which you can't take the risk of forgetting.  Scheduling for self-care activities are now much simpler these days. So no more hustle and bustle for dates and calender's.
Own personalized players
No more depending on radio transmitted tracks and stations. You have your own personalized music player with amazing visualizations with colourful fonts to keep your mind more cool and calm. Your personalized tracks help you to stay distracted from worries which soothes your mind. You can have your own anxiety reducing music, de-stressing tracks, slow and soothing tracks and your own powerful music loaded tracks to get you up for a long day.
Applications for you only
Millions and millions of applications for your best service. Playstore, Google stores, windows marketplace which are fully loaded with all kind of applications to help you track unknown phone calls, getting directions for your specific destinations, getting your movie theater centres at your city, nearby Chinese restaurants, ringtone making apps, workout guide apps, cooking apps and lot more. All these different apps which have different benefits not only makes your life easy but also keeps your stress free, cool, calm, updated, efficient and fully productive.
Also read: Why Depressed and Lonely People Spend More Time on Facebook?
Setting alarm to shut down your system
The best ever way to use your technology is employing your alarm function on your device whatever it is a tab, smartphone or a laptop automatically reminds you the tech time is over. Hence it will be easier for you to power off and shut down your device system and your physical system. Functioning your alarm for mails, updates, to-do reminders are only for your easier access to your personal life.
Technology is nothing bad, what makes it harmful is the way of utilizing the technology. Technology advancements are always made by keeping a focused idea of life development and improvement in mind. So, it needs some real helpful efforts to make it worthy, time saving and energy saving.