7 Quick Tips To Make Your Hair Fragrant Naturally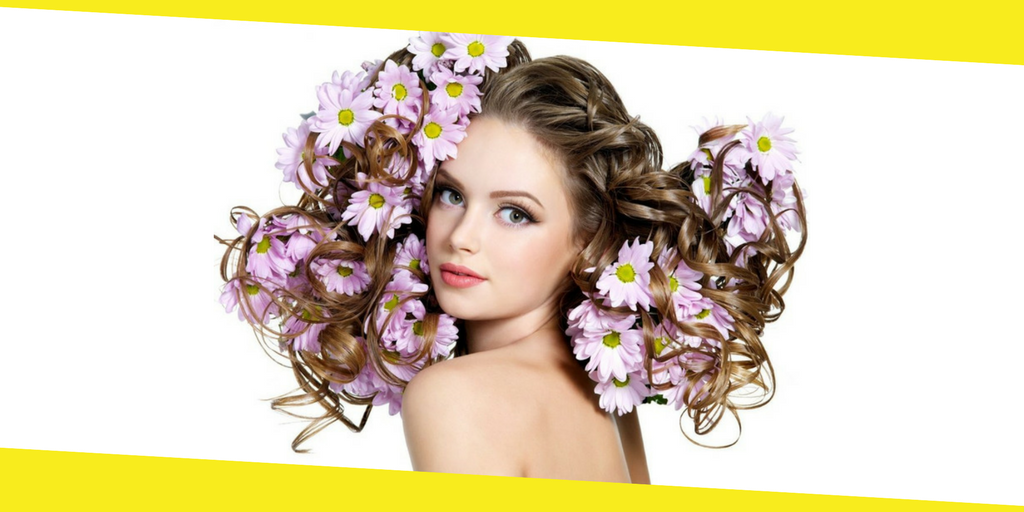 In today's lifestyle, people hardly have time to take good care of their hair and to add to their woes are pollution and shampoos with high chemical content. Despite of oiling the hair and cleaning them every 2 days, you are unable to protect them completely from the dust and pollution. A healthy hair gives finishing touch to your looks and boosts your confidence level.
But you still can feel low self-esteem if you are unable to maintain proper hair hygiene. Hair hygiene is a comprehensive subject and there are many reasons for poor hair hygiene. One of the main symptoms of improper hair hygiene is stinky smell from hair. Sweat is the prime cause for stinky odour from hair and it can seclude you from your friend circle and can hamper your personality. If you boast healthy looking hair but they smell bad then you will just rush to your nearest supermarket and buy some expensive hair care products, which may cause havoc to your hair in the long run.
Do you have smelly hair? Are you tired of experimenting your hair with costly shampoos and conditioners? If yes, then it can be assumed that you are ready to experiment more! While you have given an opportunity to the chemically induced products, try home remedies too that are safe, cheap and easily available. Hassle free home remedies are the best way to naturally make your hair smell good. So let's have a sneak peak at the 7 quick tips to make your hair fragrant naturally:
1. Rose Water
One of the best ways to get fragrant hair is by spraying rose water on hair. Leave it on for 15 minutes and wash it off well. Rosewater not only provides aroma to your hair but in summers, when the hair faces the direct sunlight with dirt and dust, the aromatic rose water helps in conditioning the hair follicles. When mixed with jojoba oil and vitamin E oil, the rose water mixture will give you softer and glossy hair. You can easily prepare it at home or purchase distilled rose aromatic water from food retailers or Perfume Shop Magento Theme.
2. Hibiscus Oil
Hibiscus hair oil is great for shiny and strong hair. It helps in getting rid of dandruff and flakes caused by excessive sweat and dirt, which causes the scalp to smell badly. This hair oil can be easily made at home or you can also purchase them from organic health stores or any supermarket. At home you can grind hibiscus flowers and leaves and put the flower paste into warm coconut oil and bring to boil. After the oil and hibiscus blends well, remove from flame and let it cool. Separate the flower paste from the oil by sieving it in a small bottle. You can easily store this home made oil for a maximum of 1 month and ensure that you massage this oil on your hair twice a week for hair that smells like flowers.
3. Lemon Juice
Many people who have eliminated using chemical shampoos have started relying on lemon juice for protecting their hair from the harmful effects of sunlight and pollution, which increases bad odour in hair. Soaking hair for 5 minutes in lemon juice and rinsing them reduces the harm done by shampoos and removes excess oil from the scalp keeping it clean and fragrant. You can also massage lemon juice into your scalp along with coconut oil to remove stinky smell and dandruff. Lemon juice cleanses your scalp and Hair Care PrestaShop Theme.
4. Tomato Juice
Tomatoes are wide source of vitamins, irons and minerals. To make your hair smell great, you need to make a juice of a tomato and apply thoroughly on your hair and scalp section. Leave it on for around 15 minutes and rinse off with cold water. If you practice this for two times a week, then you will flaunt nothing but fragrant hair with oodles of shine and tomato juice helps restore hair's natural colour over the time. Tomato juice is also good for maintaining the PH balance of hair, which is very essential for strong and healthy hair.
5. Lavender Oil
The lavender oil prepared from the tiny lavender flowers are filled with scent that lasts longer. You need to boil dried lavender petals and apply the lavender water on the hair and scalp equally. Leave it on for 10 minutes and rinse well. This will not only eliminate bad odour of sweat from the hair but will also give a cooling effect. When mixed with rosemary and jojoba oil, the lavender oil hydrates the scalp and shields the hair from dandruff and flaking issues while protecting from the hazardous effects of the sun.
Recommended: 10 Best Natural Ingredients For Hair Conditioning
6. Jasmine Oil
Jasmine flower has a very exotic fragrance and it is its smell that not only soothes the senses but also leaves a long lasting smell on the hair. It has an intensely strong scent, which lingers for hours after the hair wash. Before washing hair, massage the oil on scalp and hair for 10 minutes and leave it on for an hour for fragrant hair. When mixed with coconut oil or olive oil, the jasmine oil moisturises the scalp while curing the infections in the scalp.
7. Darjeeling Tea
Besides providing long lasting shine to your hair, the Darjeeling tea has a unique fragrance which gets your hair rid of bad odour. Boil the tea leaves in water for 15 minutes and rub on hair. Allow it to dry and rinse off. It also magically works as a natural dye to hide your grey hair. Make it a practice of applying Darjeeling tea water twice or thrice a week for rejuvenating your hair follicles and get pleasant smelling hair.