Aamir Khan's Awestrucking Body Transformation For Dangal Film Is Truly Inspiring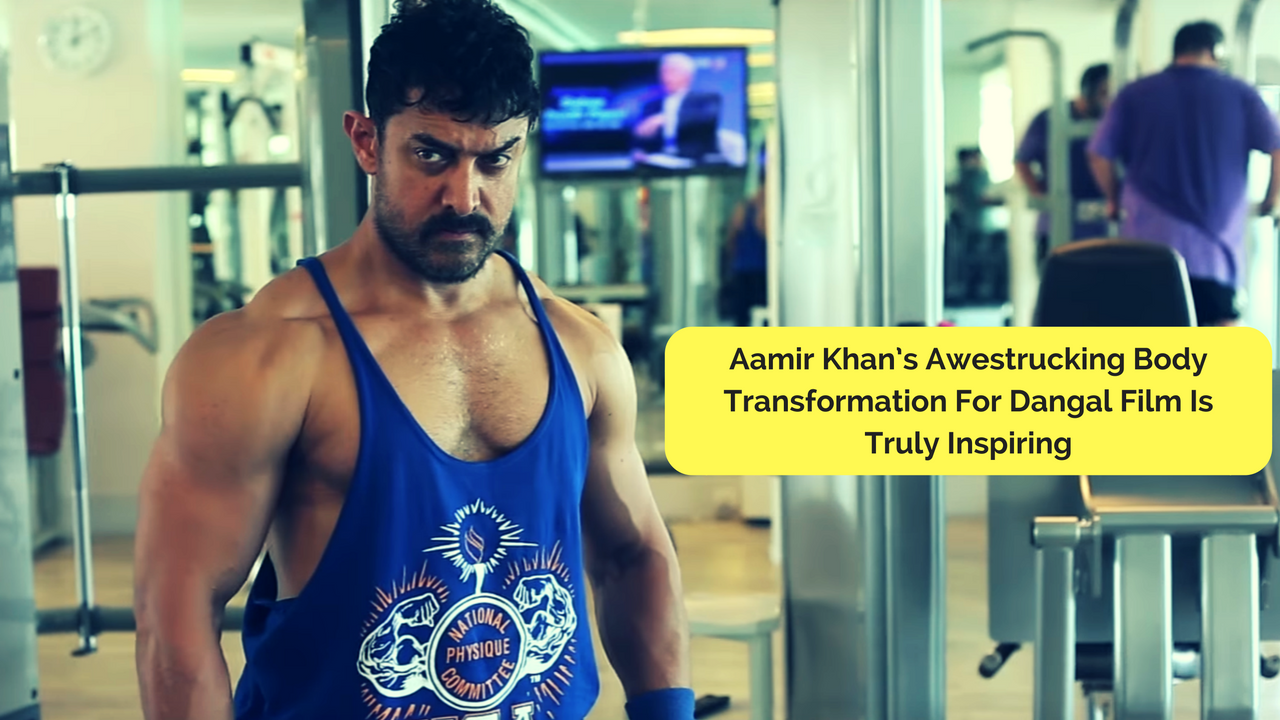 When Aamir commits to a role and character in a film, he freaking nails it. Aamir has completed a drastic journey from a fat and chubby to a fit muscular physique. Aamir's 'Dangal' is directed by Nitesh Tiwari starring Aamir Khan, Sakshi Tanwar, Sanya Mittal and Fatima Sana Sheikh. The film is scheduled to hit theatres on December 23, 2016 which is expected to be the best film of Aamir Khan's film career. As the expectations from viewers for this film is high, you might get it now why Aamir always tries to give his best for all his films. Aamir Khan who is Bollywood's perfectionist, always comes with his 100% and even inspire his fellow crew members including his director and co-actors.
Initial Physique of Aamir Khan in 'Dangal'
Aamir was first asked by the director of the film to finish the young, muscular and toned physique roles in the film and later on to go for the bulky and overweight old Mahavir Singh Phogat character. But Aamir denying the idea of his director planned to start the film with his old Mahavir Phogat character for which he started eating whatever he liked all junk and oil loaded foods to put on massive weight of 97 kgs. Finally he achieved that bulky and overweight body for the character which covered 80% of the film.
Awestrucking Body Transformation of Aamir Khan
After completing the old Mahavir Phogat's overweight character Aamir was so worried that he even thought for a moment that he would not be able to lose weight ever. However his confidence, dedication and hard work lead him to that goal losing his 38% body fat to 9.67% body fat. In six months Aamir with his passion achieved a perfect chiselled shape with toned body. He not only spent half of his time in the gym but also planned for a low calorie protein loaded diet which actually helped him a lot to lose 25 kgs in just 6 months.
The inspiring transformation video of Aamir Khan
Aamir is such a passionate star that even when he was advised by his director to use body suit to look overweight and bulky, he said it would not look that genuine to use body suit. As a star he wanted to look genuine in his character and body shape hence he actually put on so much of weight just for his character. Here's is the entire video of Aamir Khan's awestrucking body transformation for film 'Dangal'. Have a look.
Recommended: 5 Solid Reasons To Watch Aamir Khan's "Dangal"