7 Perfect Benefits of Being an Entrepreneur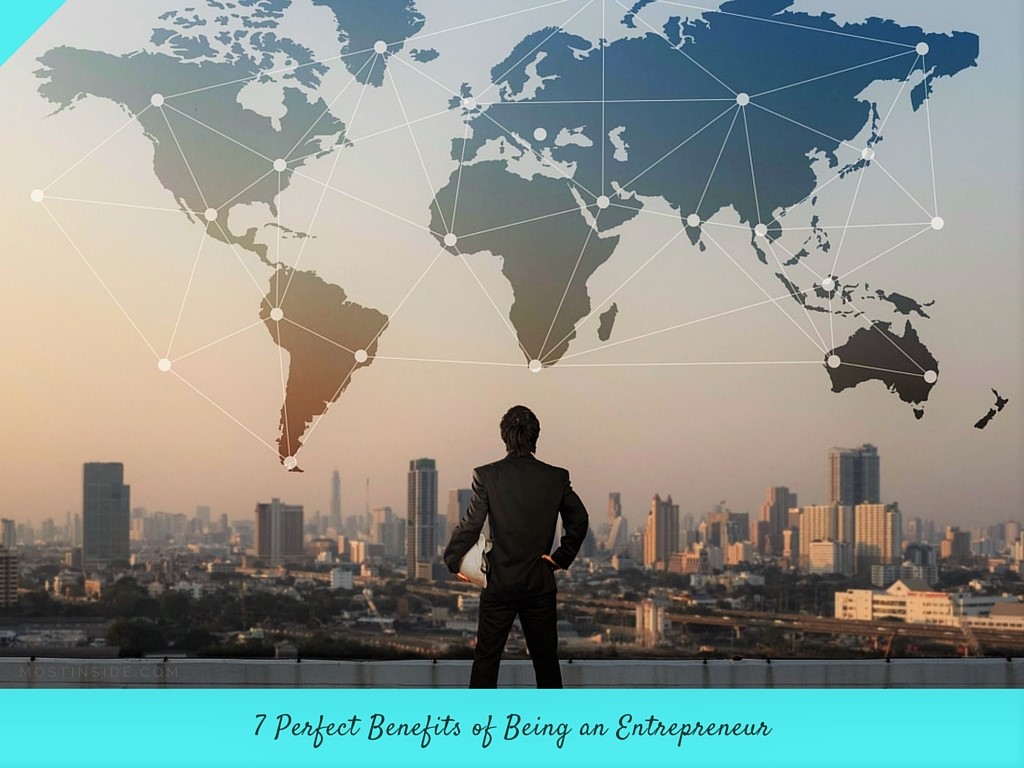 An entrepreneur is a person who is running his/her own businesses and those who works for themselves only. Many people want to be their own boss and they might not know that its involves more effort and energy to become a successful entrepreneur and to head his/her own companies, businesses, etc.
Perfect Benefits of being an entrepreneur are here,
1. Having your own freedom
Like freedom in the sense an entrepreneur can be the own boss here and he/she can have his own working hours being scheduled and they can work from anywhere.
2. Flexibility
And also entrepreneurs also carry a loaded agenda and they can be able to complete every single task they propose themselves and being flexible optimizes the chances of that happening. Flexibility also means that he/she not on a set schedule and also allows to make adjustments in timings.
3. Create your own opportunities and destiny
Like an entrepreneur choosing his/her own people to work with and partner with and also having an ability to create his/her own opportunity by doing things like attending conventions, networking with like-minded people online and much more. In doing this will shape up the almost and carve out individuals own destiny.
4. Financial Freedom
As an entrepreneur he/she income is directly related to the efforts and the success of their businesses and they can have and enjoy their own finances without any commitments, etc.
Recommended: 5 Common Faults Done by New Entrepreneurs
5. Sole decision maker and solve problems
Being an entrepreneur he/she is having his own right to take right decisions needed at the right time solely and solve the problems at their own whichever arises in their own businesses or companies ,etc. And also the every decisions that individuals make can have an effect at the outlook of their companies or businesses future.
6. Individual being an entrepreneur is treated as a leader
An individual who is an entrepreneur is seen as a leader that means a leader is a person who acts as a main aim to all his followers in setting trends and innovative thinking in their own style and principles. So individual who is an entrepreneur becoming a leader is always beneficial in which they will be ready in risk taking and it is very important for an entrepreneur in their life which can lead to their future successes of their businesses, etc.
7. Create the he/she own future
As an entrepreneur he/she will be having a vision that is embedded in their heads. Regardless of what happens, they see themselves making that dreams to happen. And also entrepreneurship is all about embarking on a journey by a fixed patters and behaviours so the best way to predict their own individual's future is to create it themselves.