Common Lines Said By Almost All Indian Parents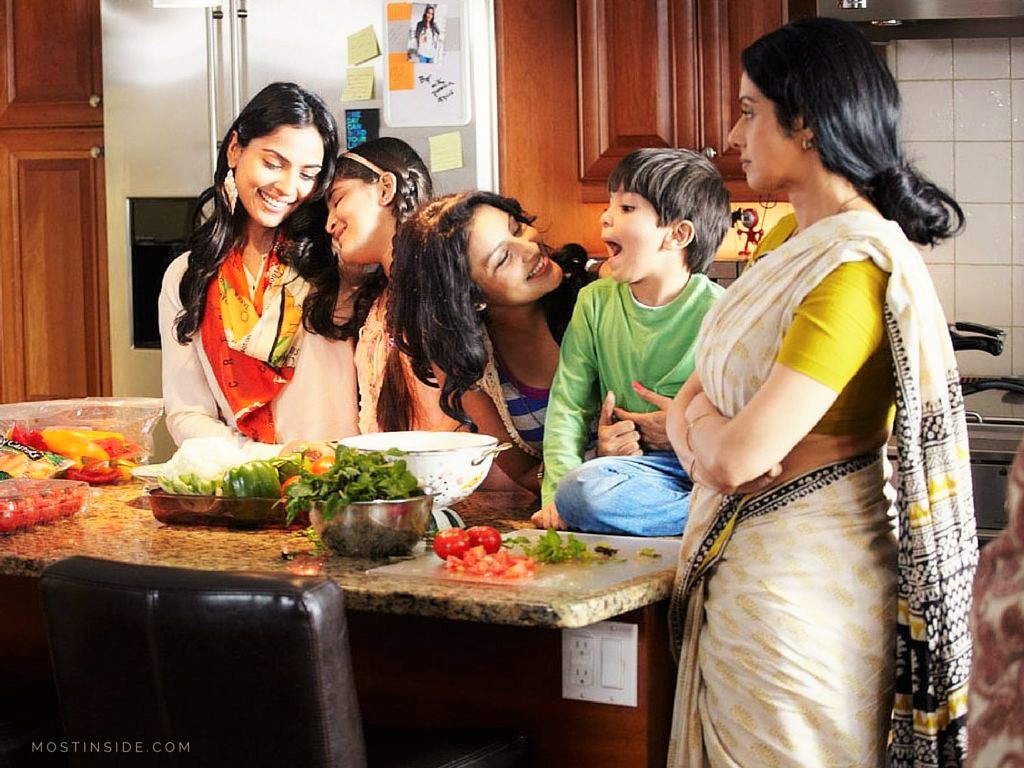 Parents are God's beautiful bless for every kid. However, all kids in India are not that lucky to get the blessings of having parents. There are lot more children who need parents love desperately but, it's not in their fate. I love my parents and everyone should too. Yeah, there are some things said by most parents which annoy us, we kids. But, hey they are our parents and they have that right to say those ultra ridiculous lines which I personally love to hate and are my favourite irritating lines which make me annoy, cry and laugh all at a time. There are many super golden lines which are repeated many a time by almost every parent for their kids. So, let's check it out..
"Tumhari Umar Nai Hui Is Baat Ko Samajhne Ki…"
The most repeated quote that I have heard almost 1000 times from my parents. We are too young to understand their concept. But, this line is always the concluded line by all parents when they get their answer and verbal fight box empty to defeat our point and hence make it their last conclusion. You all really need to admit it!!
"Paise Ped Pe Nai Ugte.."
Of course money doesn't grow on trees. We all know that. When they don't want to give us some money they say it usually. But, denying it directly could be much better rather saying this very line. But let me tell you all, that yes money doesn't grow on trees but comes from trees as cash papers are manufactured from crane paper pulp which grow on trees!!
"Humare Zamane Me Aisa Nai Hota Tha.."
But I think time never stops. We are living in 21st century and our parents were not even aware of cell phones not even landlines. If your time was different stop using things of these days.
"Jab Tumhare Bachche Honge, Tab Samjhoge.."
I don't get it really what they want to make us understand or they find it tough to clear their confusing point. Parents it's a humble request first you understand what you want to say and then you can make us understand and we don't have to wait for so long.
"Log kya kahenge.."
Are baap re….the most irritating line I have ever heard and I'm sure most of kids have been encountered by this line. Our parents are so kind and large hearted that instead of thinking about their life and their kid's life they first think about other people that includes neighbors, office colleagues, neighbor's neighbor, relative's neighbor, colleague's neighbor, and everyone's neighbor. Really impressive!!
"Humne Tumhe Is Din Ke Liye Paida Kiya Tha.."
Ohhh…sorry we don't know that what's on your watch list. Parents always get on us emotionally heavy when they ask they gave birth to us to see 'this' day, however they should first make it clear what day they had decided to see before giving birth to us.
Recommended: Ways to convince your parents for Love Marriage
"Aise Dost Hai Tumhare..?"
Oh common!! Till this line, we were in the hit list and finally our friends are involved in that too.
"Din Bhar Bas Phone, TV aur Computer.."
What we are expected to do is waking up, taking bath, having breakfast, studying, having lunch, again studying, having snacks, again studying, having dinner, again studying, and having sleep to wake up to repeat the same.
"Dhup hai bahar mat jao kale ho jaoge.."
Climates can't be controlled, so what's the logic to stop living lives. There are sunscreens, skin guards and umbrellas to protect from not getting dark.
"Koi Zimmedari Hai Ki Nai, Pata Nai Kaun Shadi Karega/Karegi Isse.."
Now, we have to be responsible right after coming out of the womb even before having mother's first breast milk or else no one gonna marry us.
These are some of the best and common lines said by our parents in various languages in India. I am not trying to make them feel low about it, as I said these are my favourites which irritate me too much making me cry and laugh at a time. Parents are always concerned about their kids and that is natural, and I will try my best to repeat all these lines to my parents' grandkids, to keep this culture and fun alive. ☺
Common Lines Said By Almost All Indian Parents, The common lines and dialogues said by all Indian parents, Indian parents' most famous quotes for their kids