How To Clean Leather Car Seats? – Quick Read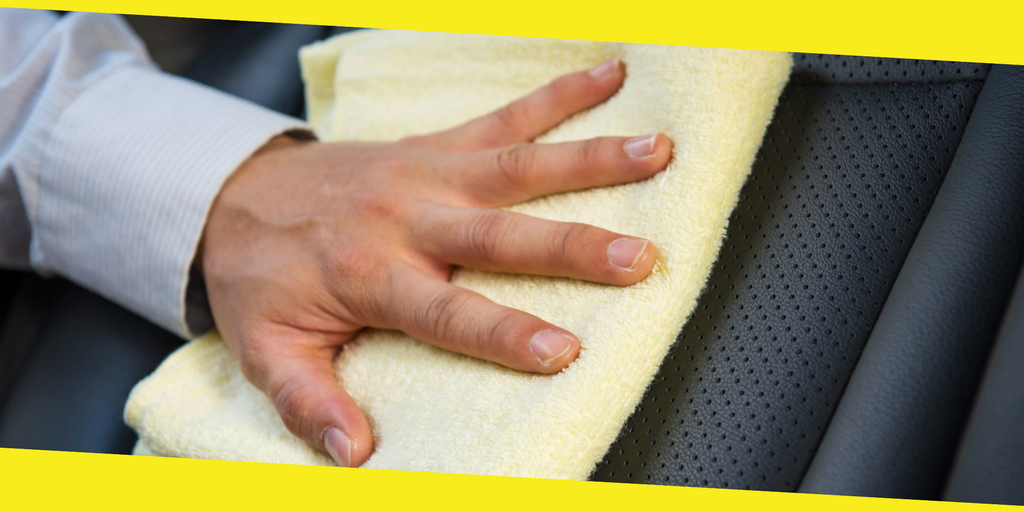 Leather seats are expensive. Keep them looking that way with little cleaning and conditioning. Let us see how to clean them properly.
Things You Need
Vacuum cleaner
Leather cleaning solution
Sponge
Clean dry cloths
Spray bottle with water
Leather conditioner
Lemon juice and cream of tartar (optional)
Steps
Park the car in a shady area.
Vacuum the seats thoroughly making sure you remove all the dirt.
Apply leather cleaning solution to a dry sponge and wipe the seats in circular motion. For stubborn stains, apply a paste of lemon juice and cream of tartar. It is best to test a small, hidden area to make sure that the cleaning solution won't cause any damage.
Dry the seat with a clean cloth.
Repeat with the other seats one at a time, rubbing the cleaning solution with the sponge and drying with a cloth.
When all the seats are clean and dry, apply leather conditioner to clean cloth and wipe all the seats with the conditioner. For quick clean-up's, use leather wipes found in the auto stores that contain both cleaner and conditioner.
Let the seats dry for at least an hour.