8 Japanese Secrets To Stay Fit And Slim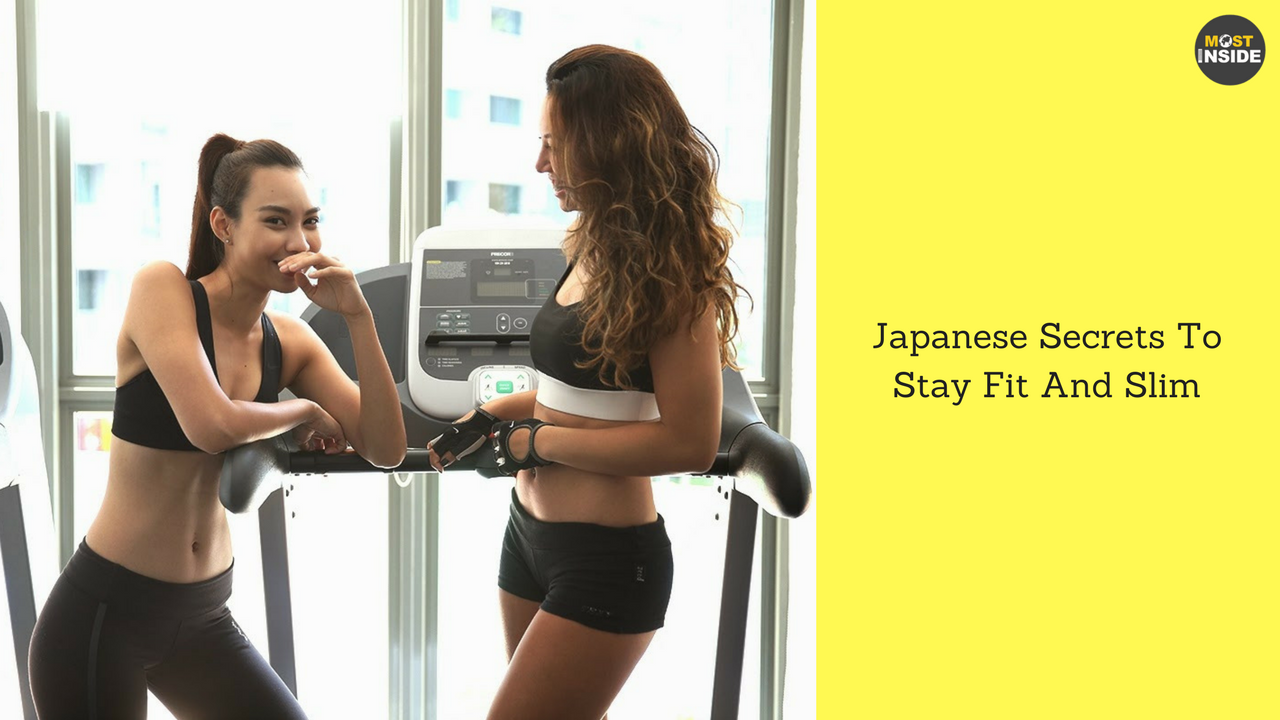 Japanese people and their lifestyle has always fascinated me and the primary things that is interesting about them is their life longevity. However, Japanese are known for their traditions too. They believe in discipline which has to be maintained strictly to lead a healthy lifestyle. They are not very keen about physical exercises because they love to enjoy food in well balanced proportions which indeed helps them to maintain a well toned physique throughout their lifetime. Japanese people have their own cultural attitude towards food that promotes high energy levels helping them to lose extra weight and burn calories. Well, if you're tired of trying every idea and sweating to lose weight and stay slim, you can try out these effective Japanese secrets to stay fit and slim.
1. Avoiding drinking water during meals
Japanese folks strictly believe that intake of liquids during meals is unhealthy because the warmth generated by food in stomach gets cooled down by water during meals that leads to poor digestion. Poor digestion affects body metabolism adversely leading to fatigue and weight gain.
2. Eating like a Sumo wrestler will make you a Sumo wrestler
When you eat like a beast you'll gradually become a beast. Japanese believe eating too much randomly loaded with calories, carbohydrates, fats will make you look like a Sumo wrestler because they eat huge meals twice a day despite of power exercising and workouts.
3. Avoiding carbohydrates at night
One of the most effective Japanese secrets to stay fit and slim is avoiding intake of carbohydrates as much as possible however Japanese eat rice once a day usually in their lunch that are low in carbohydrates and they also eat noodles that are low in fat. These folks strictly avoid eating rice or carbohydrate loaded food after sunset.
4. Eating meals in small portions
Japanese folks always eat their meals in small portions which effectively help in weight loss and calorie burn. They eat less but nutritious. They eat slowly and stop eating once they are 80% full. They never completely fill up their stomach because they believe eating less helps in good digestion and improved body metabolism.
5. Strict eating habits
Japanese people eat less but balanced diet. They eat less carbs, more veggies, fruits and organic food. They never miss their breakfast meal as it boosts their energy levels to stay fit and slim. They power up their day with miso soup which plays a crucial role in staying fit.
6. Healthy cooking habits
Japanese cook their meals in healthy cooking methods using heart friendly cooking oils. They make sure not to cook their raw ingredients over high temperature for longer periods. They go for cooking methods like stir frying, pan grilling, simmering and steaming foods.
7. Never skip breakfast
Another effective Japanese secret to stay fit and slim is they never skip their breakfast, a day's first meal as they believe breakfast is the most important meal of the day that gives you energy to kick start your day with refuelled energy level. If you think, exercising a lot and skipping your meals can help you to lose weight, you're absolutely on a right way to become a huge beast. Sumo wrestlers skip their breakfast and start their day with power training and exercises followed by a huge lavish meal and go for a long sleep and again repeat the same in the evening which makes them so huge.
Recommended: 6 Food Secrets of Japanese Women To Stay Slim Forever
8. Taking warm shower
Japanese always advice people of other nations to take warm or hot bath that increases life longevity, improves digestion and body metabolism. They believe hot bath or shower relaxes body muscles, keeps mind calm and improves blood circulation that leads to healthy lifestyle and quick weight loss.