8 Bizarre Ways To Keep Your Weight Under Control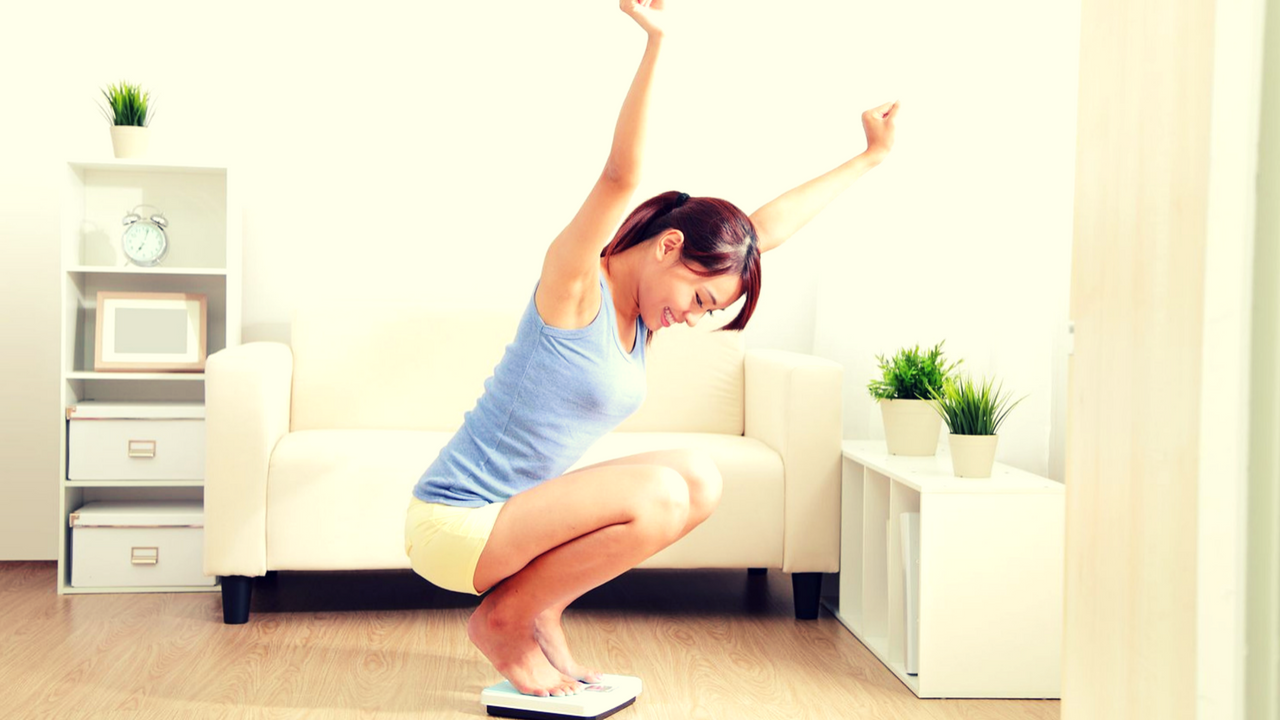 One of the most debatable topics is whether we eat to live or live to eat! In fact, we all have hyper active taste buds that tempts us to eat more and more. Whether it is family function, outing with colleagues or friends, date with beloved one or any other occasion, we are hardly able to resist ourselves and pounce into all kinds of delicacies to relieve our taste buds.
Salty snacks, junk foods and sweets! We love all of them and we can't be partial with any of them. If this is true with you too, then you must know that by consuming such calorie dense food stuffs, you are prone to gain lot of weight now or later. You must understand that the modern lifestyle doesn't require us to take much of the physical effort as most of us have a sitting job. And piling up calories without doing activities to burn them will result in obesity, which will further cause many other lifestyle diseases.
Our ancestors ate food to get energy for the might tasks that they used to do everyday, of which we just perform 10 percent. But we are consuming more calories in their comparison. So while you hit the gym or perform exercises at home to burn the extra calories, you must also incorporate certain habits that are unconventional and unique but effective ways to avoid adding up pounds. Take a look at these 8 bizarre ways to keep your weight under control and you will soon notice a change in your fitness level:
Keep Your Home Extra Clean
Keeping your home sparkling clean and maintaining it everyday is a tedious job. You need to put a lot of effort in whisking away all the dust and dirt that accumulates in a day's time. But see its positive effect too. You have so much of physical activity to do at home in keeping your home squeaky clean that you can burn the stored calories so easily. Just don't allow your maid into the house and pick up the duster and the broom and go in your quest of finding all the dirt and dust in your home. Also wash the utensils two or three times a day all by yourself, wash the clothes, iron them, rearrange your kitchen or wardrobes, etc. Find work within your house and see the magic of giving strain to your love handles.
Do All The Shopping By Yourself
When you are losing weight, you need more motivation so that your efforts don't die. Try to go shopping for your home and personal needs all by yourself. Shopping is a great exercise as it involves physical activities such as lots of walking, going up and down in stairs, picking up groceries, carrying the shopping bags, etc. You won't even notice how fun filled activity shopping is and how much calories you can easily burn by pro-actively getting involved in it. But remember not to give yourself a treat of an ice-cream or a high calorie burger. Stick to salads and fruits!
Depend Less On Heater Or Coolers
Our bodies have been designed to cope up with changing temperatures by utilising calories. If you turn on the air conditioner as soon as you feel hot or turn on the heater on the first instance of winter, then you are not letting your body function properly. Our body is made to adapt to changing climates and temperatures, so it is necessary that we don't create a hurdle in the calorie burning process as our body starts burning calories to provide heat in cold temperatures and maintains our hydration and energy levels in summers.
Spice Up Your Meal
Play a prank with your taste buds by preparing a spicy meal. Though peppers are good for your internal system but its use must be kept within limits. When you prepare a spicy meal, you are compelled to eat slowly and eventually, you eat less quantity. You find it hard to chew it well and you have to grab a glass of water to gulp it up. In this way, you fill your stomach with water and this will make you feel full sooner.
Eat In Smaller Plates
Play with your psychology. People who love to eat a plate full of meal, actually feel full when they eat a plate full of meal despite of being less hungry. If you are one among such people, then you need to change your plate. Go for smaller plates and still eat a plate full of meal. You will be surprised to see that you will feel full even when you ate food on a smaller plate. In this way, you can magically control your consumption level and keep your mind satisfied too.
Share Your Snacks
At workplace, you generally have the habit of snacking while you work. In this process, you end up eating all the snacks you have in front of you without realising how much you actually were offered. So the best way to counter this habit of bulk snacking is to share your snacks with your colleagues. Offer the packet of chips you have to others and when you all pounce upon the packet of chips, then you mostly get a small share. This is actually great for maintaining your calorie count.
Recommended: 13 Rapid Weight Loss Secrets
Brush Your Teeth Before Sleeping
If you brush your teeth at night, then you will signal your mind that you are not supposed to eat anything further. Also you have that strong fragrance and taste of the toothpaste or mouth wash in your mouth that even if you try to pop in some snacks, you will sense a weird taste that won't allow you to eat any more. If you have a clean teeth, then you will save yourself from getting tempted to indulge in some mid-night snacks too.
Limit Watching Television
While watching television, everyone has the tendency to eat some biscuits, cookies or potato chips. We all actually love to eat while viewing our favourite channel and at the same time we don't even get to know how much calories we have consumed after having a wholesome meal. Instead, head for reading books after having meals, so that you engross your mind in reading and keep away the thoughts of taking a snack break.
Recommended: 7 Ways Sleep Affects Weight Loss