Wanna Enjoy A Happy Summer? Here Are Some Health Tips!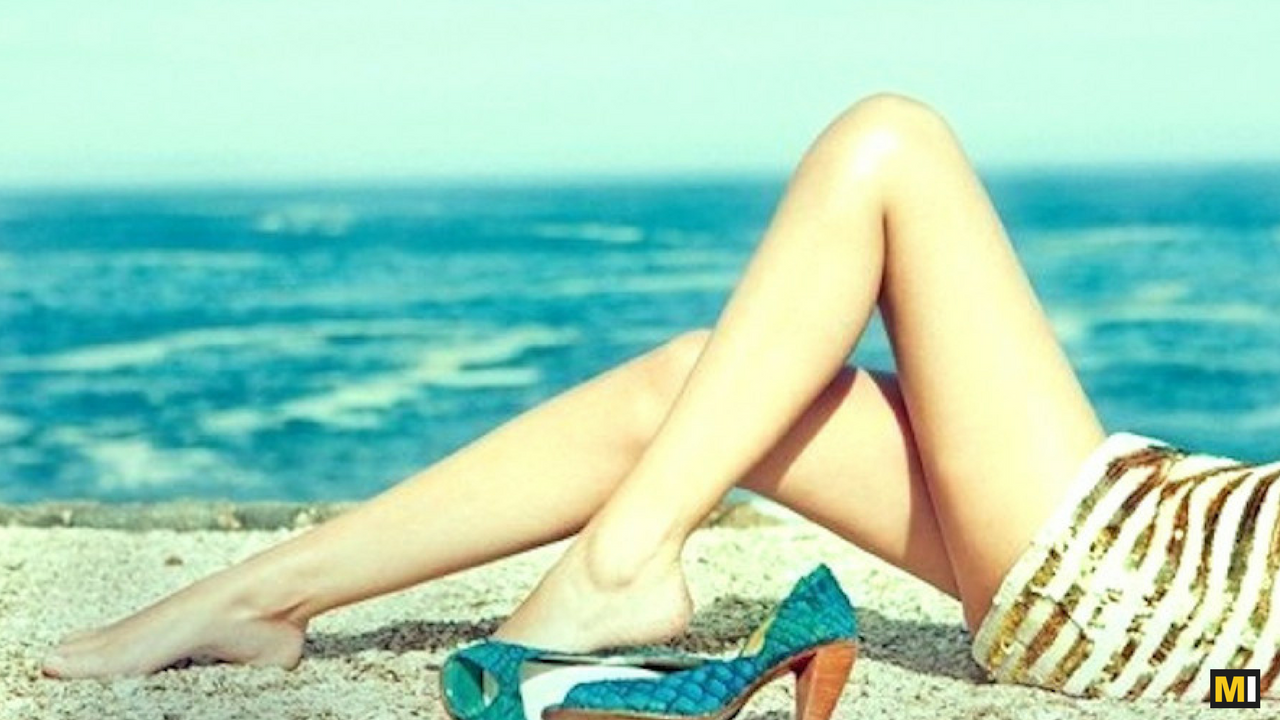 The first thing that hits your mind when you hear summer is scorching heat, lots of sweat, smelly feet, sun damage, skin tan and rest you might add. Well, I can't promise you to give you non-sweaty and cooler summer but I bet you, you're going to enjoy a happy fun filled summer every year after reading this article further. Now, summer is already here and if you're enjoying your coconut water and ice cream bucket indoors let me tell you summer is more about fun. All you need to do is step out of your sweet home and get yourself indulged in best ways you can enjoy summer. Besides fun, summer brings with it some health problems such as dehydration, skin irritation, skin tan, sun-stroke, flu, cold etc. especially the summer in India where pollution and extreme climatic change is very usual. To enjoy a happy summer, I am gonna give you some health tips that can help you to stay healthy to have more fun these scorching hot days.
1. Keep yourself hydrated
Drink lots of water at least 5 litres of water a day. You can also drink coconut water, fresh fruit juice, sugarcane juice that are more healthy and best energy boosters. Go out have some fun outside but do not forget to get yourself hydrated.
2. Go natural with sunscreen
If you want to stay protected from sun damage try to apply some natural sunscreen rather than the chemical loaded sunscreen lotions with all those SPFs. Try aloe-vera gel or coconut DIY moisturizer that always go easy on all kind of skin.
Recommended: Ways to Look Fresh in Summer Days
3. Keep your home well air conditioned
If you're planning for a pool party at your home or a pajama party with your friends make sure your home is perfectly air conditioned. Let some fresh air in which always makes your sweet home look more attractive. Before that make sure you are done with dusting all around your home and washing your linens which keeps bacteria at bay.
4. Cover your skin before stepping out
So, planning for a bike ride with your buddies? That's super fun but do not forget to cover your hair and skin with some scarves, hats, caps or gloves. It is always better to cover your skin rather than applying chemical loaded sunscreens if you do not want to go with natural sunscreens.
5. Keep your stomach happy
Summer days put too much load on your stomach as it takes a little longer to digest food and also need more water. Eat lighter meals with less oil and starch. Rather have five smaller meals a day. Munch more fruits, sip more fruit juices and more water. That is the best tip to keep your stomach healthy and happy to enjoy summer.
6. Add pedicure to your routine frequently
Summer means more sweat. When you stay outdoor all day, your feet will tend to sweat as you keep wearing your shoes all day. Sweat and presence of bacteria in your feet is the onl cause for sweaty and smelly feet. It is always good to go for pedicure twice a week to get rid of sweaty and stinky feet.
7. Exercise is must
Summer makes people bound to stay indoors due to scorching heat and sun damage but soaking in some Vitamin D during summer is very essential too. If you cannot step out from your home in the day time you can at least go for jogging or running or even some cardio exercises early morning so that the soft sun rays won't hurt you but benefit you with essential Vitamin D.
8. Prefer green tea over tea or coffee
Summer is already hot and hot coffee or basic hot tea can be really exhausting for your stomach as well as your mind. Rather prefer chilled green tea or iced tea which are more refreshing loaded with antioxidants which is one of the best health tips for an enjoyable happy summer.
9. Do not use public loos
If you're outdoors enjoying summer and you have an emergency never use public loos as they have loads of bacteria and germs enough to infect your genitals and body rather check in to a hotel to use bathroom.
10. Keep your food in refrigerator
Summer days can spoil your food easily due to the increase room temperature. It is always advisable to keep your food in refrigerator to protect them from getting spoiled as you don't want to get food poisoning to ruin your summer fun.
Recommended: Top 8 Mango Shakes & Smoothies For Summer
11. Keep your body cool and air conditioned
Summer can be exhaustive for your body and can cause more sweat giving your body stinky smell. It is wise to take cold showers twice a day to keep our body fresh and cool. Wear loose cotton clothes to let your body and skin breathe.
12. Wash your hair thrice a week
Summer can also lead to sweaty scalp too loaded with dust and pollution which cause hair damage. Washing your hair thrice a week during summer will keep your hair healthy and fresh and less stinky. Another health tip for summer is use aloe-vera based shampoos as they keep your hair fresh, moisturized and cause less damage that will not be a hinder for a happy enjoyable summer.
Recommended: How to Boost Your Energy Level in Summer?