8 Common Traits Of People Having WhatsApp Addiction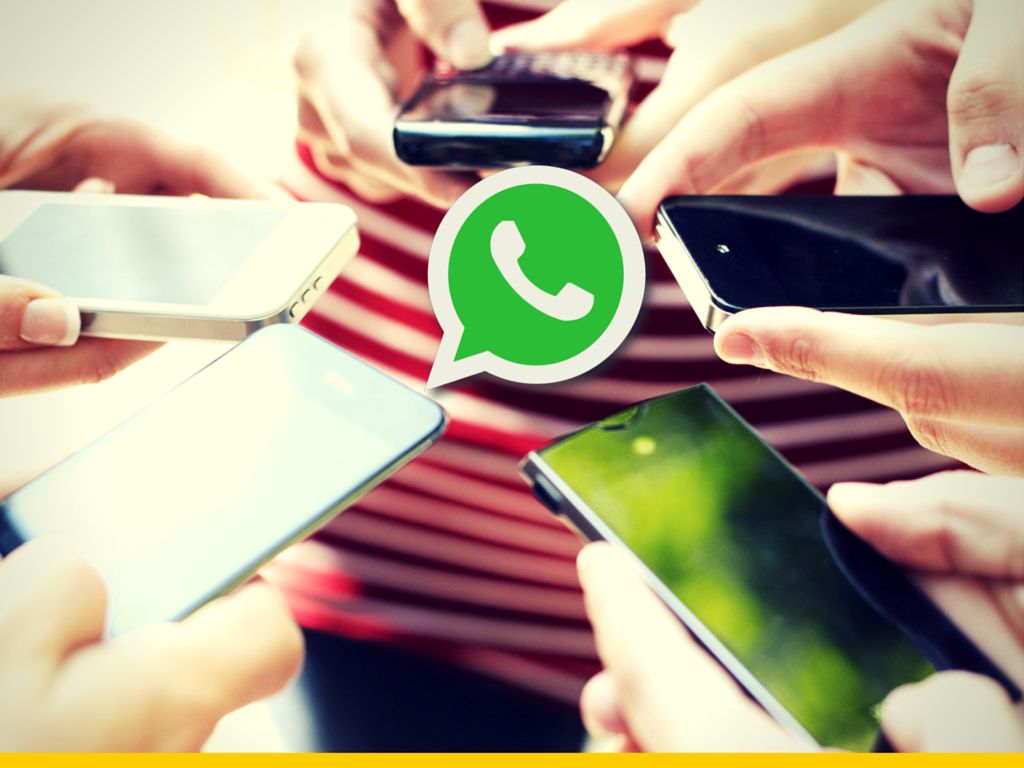 No doubt technology has made our virtual life thrilling as we have increased social activities via various social networking sites. Even our traditional mobiles have got a makeover in the form of smartphones and there are various applications that are designed to make our life simple. But is it true that our life has become simple by using smartphone applications?
Lately, an internet driven application called WhatsApp has become a rage among people. Initially, it found popularity among the youngsters but recently people in the corporates or businesses are widely using WhatsApp to be in constant contact with their vendors, clients, partners, investors, etc. The app is designed to exchange chat messages online and keeps you updated with people you know. The usage of WhatsApp has incredibly surged and you cannot afford to mark your absence from such an application.
But it is ironical to know that people have become so much addicted to WhatsApp that in the process of being online, they somehow miss the moments in the offline mode. They tend to enjoy their relationship with phone rather than enjoying the company of their dear ones. Here are 8 common traits of people having WhatsApp addiction and you can look for these signs if you are a WhatsApp maniac and get ready to spare some time for your personal life:
Changing Your Status Update Frequently
Some people have this habit of changing their status update quite often. Whether they are commuting to a new place, watching a movie, having a dinner or going to gym, they want every other person on their WhatsApp group to know. So in case, you too follow this routine without fail, then probably you have to be serious of getting rid of your addiction.
Checking For The Double Blue Ticks
The recently added feature of double blue ticks on WhatsApp has made people more addicted to the app. The double blue ticks show if the message has been reached and read by the receiver. Initially the launch of this feature excited everyone but now people are turning into maniacs by keeping a frequent check on the app to see if the person has read the message or not.
Keeping Watch On Other's Profile
Nowadays, many people's favourite pass time is to check the latest happenings in other's lives. They don't have to take much pain for that. They just go through the complete list of contacts on their WhatsApp to view every other person's status update, profile picture and last seen updates. If you are a person who is fond of wasting your time on such non-productive activities, then you are obviously a WhatsApp addict.
Instantly Addressing WhatsApp Alerts
One of the most visible signs of WhatsApp addicts is that they are prompt when it comes to hearing their WhatsApp notification tones. As soon as they receive alerts from the app, they immediately check their phones despite being super busy.
Recommended: 12 Things Agreed By People Unaddicted To Smartphones
Starting & Ending Your Day With WhatsApp
Youngsters specifically start their mornings by checking their WhatsApp accounts and viewing their friends' status or profile pictures. Even at night, they follow the same routine check on WhatsApp. If you are one of them, then don't get offended to be called as a WhatsApp addict.
Waiting For Replies
There is nothing that causes much frustration than waiting. It is actually waiting for replies of persons who are or not are online that creates an irritation. It in fact, builds up stress in the mind and you may develop the problem of anxiety. If you are a WhatsApp addict, then you will wait for long time for replies despite getting irritated and you have the habit of constantly checking your phones for viewing replies in case your message was sent to a person who was not online.
Recommended: 5 Astonishing Reasons To Avoid Taking Smartphone To Bed
You Won't Believe If Someone Is Not Using The App
You feel that when you are so addicted to WhatsApp, then everyone surely are an addict to. You have become surrounded by those WhatsApp chats and pings that your world revolves around Whatsapp. The moment you hear that someone is not on WhatsApp, you feel shocked. In fact, you don't believe it on how someone can miss from being on the most popular and socially connecting app. This is a sign of over addiction that you start thinking how on earth people can live without using the application.
You End Up Fighting For Not Replying
You are undoubtedly a WhatsApp addict if you are a person who tends to pick up fights with your friend circle for not replying to your messages or for not pinging you despite being online. In a way, you lose trust between your friends and your attitude may not go down well with people who are not addicted to WhatsApp like you.
MORE FROM MOSTINSIDE